Navigating DEMA 2017
Over 650 exhibitors pack the show floor, countless speakers, events, and friends to distract you. Before you know it you're walking by a half-collapsed booth only to realize you never reached this side of the room before the show was over.
Four day goes by in the blink of an eye! To get the most of DEMA it pays to do a bit of research before the show, and have a game plan when the doors open. To be sure you don't miss any of the excitement we've put together this list of helpful tips for navigating the show floor.
Tip 1. Download The Mobile App!
This tip could quickly make my list obsolete. The DEMA show app has a user-friendly home screen with quick links to exhibitors and show floorplan, plus you also have links for events and speakers.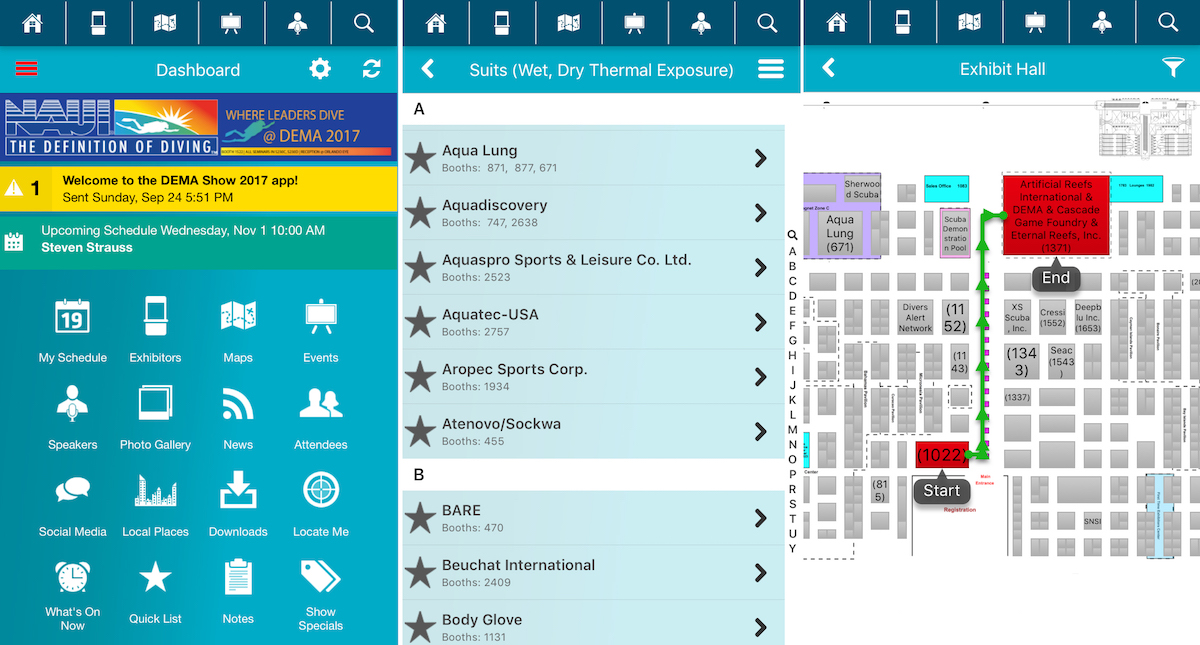 At the show and feeling adventurous? Click the what's happening now icon on the DEMA app home screen and find an event near you.
To quickly navigate your way through the show use the locate me feature and type in the name or number of the booth around you. A map will come up and show your position in red, now search the booth you are looking for and follow the map.
DEMA app iOS | DEMA app Android
Tip 2. Look Up
Once you know the booth number you are looking for, look up! Each row will have signs with the row number per 1000 hanging above. Walking the show for the first time can be overwhelming, so many shiny new dive toys to look at we can forget to look up.
Tip 3. Have A Plan
A little research goes a long way in preparing for the day. Have a plan of who you want to see and events you don't want to miss. Set reminders on your phone, or use the DEMA app to build a daily schedule with reminders.
I use the app to set reminds of events and appointments but I will also bring a small notebook for keeping cards, conversation, and notes in order.


Tip 4. Internet
Deep inside the convention center walls, phone signal can be a rare find. And with attendees from around the world wi-fi is sure to be in high demand.
If you're looking to connect, DEMA provides FREE internet access at the iCafe, located in at the end of the center aisle booth 1371. DEMA members can also use computers in the member's lounge booth 1783.
If you're looking for wi-fi to connect your ever-important DEMA app, the Orange County Convention Center (OCCC) provides complimentary wi-fi on the concourses and in the food courts. You can also pay for daily wi-fi through the OCCC website starting at $12.95 per day.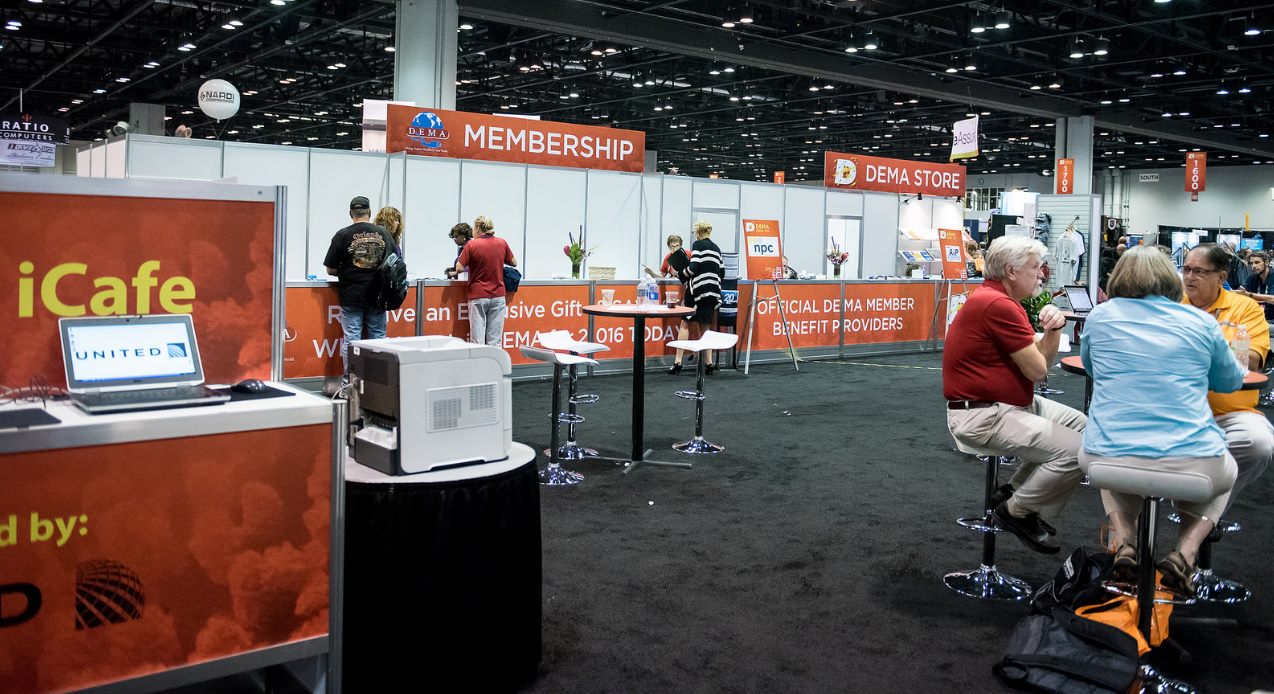 Tip 5. Follow ReefDivers.io
Make sure to follow us on social media (Facebook, Instagram, Twitter) and check back to the website for daily updated from DEMA! We are excited to meet everyone at the show, come say hi we will be giving out ReefDivers.io sticker so all our fans 🙂