The Octo Pulse WP101 and Pulse WP401 are the first flow pumps from Reef Octopus. These pumps have a superficial resemblance to the infamous Vortechs but functionally they are very different.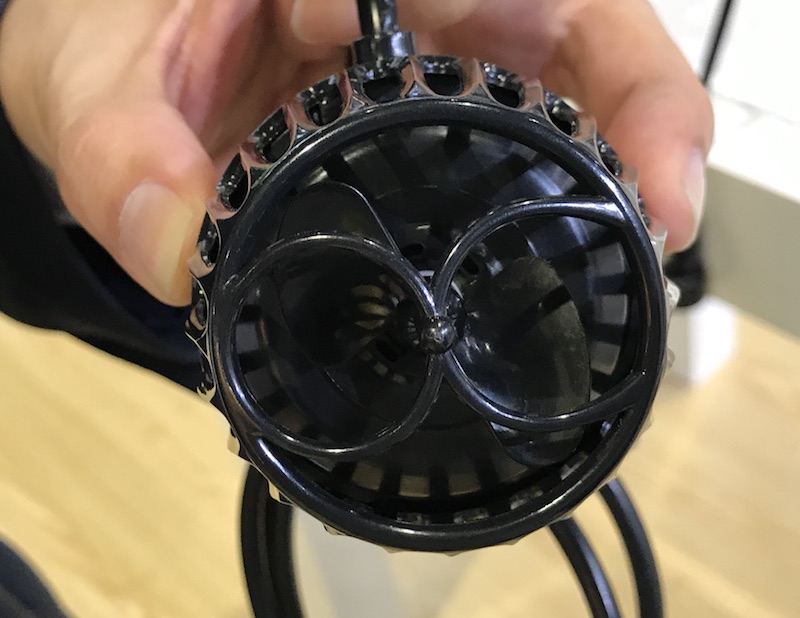 A very compact motor is incased in the magnetic base of these pumps and this allows the entire assembly to be pointed at least 30 degrees in any directions. The flow ratings for the Octo Pulse are also in and it looks like we can expect an adjustable, controllable flow rate of nearly 1600 gallons per hour from the Octo Pulse WP-101 and almost 4600 gallons per hour from the Octo Pulse WP-401.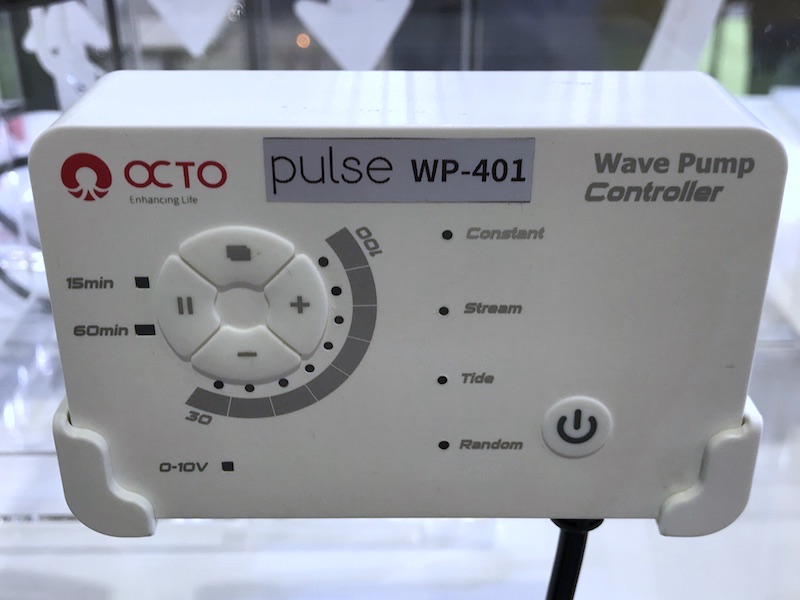 These new propeller flow pumps are fully controllable and networkable sporting a very similar driver box as we've seen in the Reef Octopus Vario-S pumps for their skimmers and returns. We first spotted these at MACNA in New Orleans as prototypes but here at CIPS in Shanghai we got to see some units which are much closer to final production.
If all goes swimmingly we might have a new style reef aquarium pump from one of the well established Chinese brands by the end of the year, but definitely at the beginning of 2018. The Octo Pulse WP-101 is expected to retail for around $200 while the larger Octo Pulse Pulse WP-401 should be closer to the $250 range.