Aquaforest added a pair of coral foods to its lineup with the introduction of AF LPS Food and AF Growth Burst.
AF LPS Food is granular food developed with your meaty polyp friends in mind. It is rich in protein and highly nutritious fatty acids essential to the health of marine animals. Aquaforest recommends feeding one measuring spoon at night per 27 US gallons or to target feed right above your corals.
AF Growth Boost is a dry supplement for all types of coral containing high-quality amino acids to help heal corals. and increase and strengthen metabolism for faster and better growth.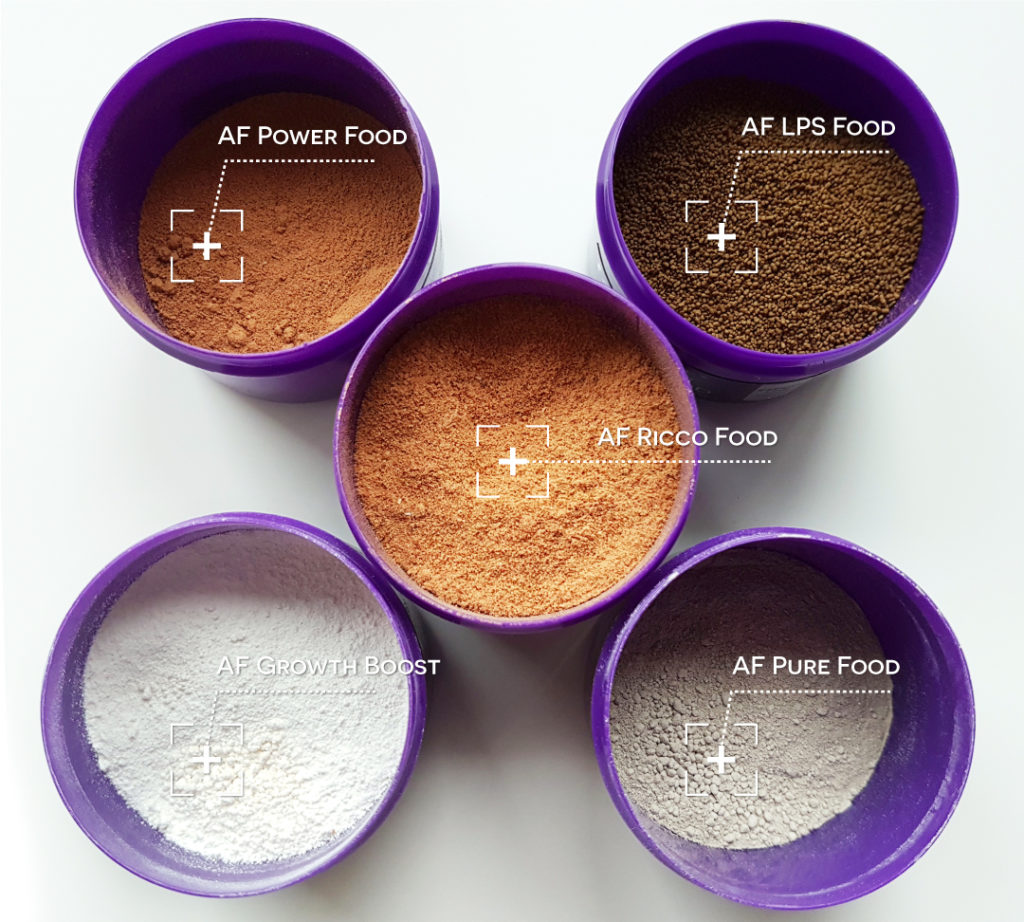 These two products bolster its existing line that includes:
AF Power Food — a powdery food for SPS and LPS corals made from plankton. Recommended to add directly to the tank or target feed.
AF Pure Food — a 100% natural food for the coral, which supports the calcification of calcium thus ensures proper development and growth of corals and other invertebrates. AF Pure Food is derived from the tissues of coral and it is food that feeds corals in the wild. AF Pure Food also helps to stabilize the pH in saltwater aquariums.
AF Ricco Food — Powdery food dedicated for Zoanthus, Ricordea, Rhodactis and other mushrooms.
Below is an introductory video about their line of coral food.