Tomorrow is the official kickoff of the biggest shopping weekend of the year here in the U.S. and a recent poll from the National Retail Federation estimates that 69% of Americans (around 164 million people) are planning on shopping this weekend.
Black Friday and Cyber Monday are notorious for great deals and it isn't just left to the major retailers, pet stores and other businesses in the hobby are throwing out the deals as well. Our own poll we conducted two years ago show many hobbyists — 74% of our respondents — were looking to get in the action as well.
We found most (46%) were looking for that "big deal" on a big ticket item and about a third were planning on spending over $300 on aquarium-related goodies.
In the NRF's survey, Black Friday will remain the busiest day with 70% planning to shop then (115 million). A substantial 43% are expected to shop on Saturday (71 million), with 76% saying they will do so specifically to support Small Business Saturday. On Sunday, 21% expect to shop (35 million) and 48% are expected to shop on Cyber Monday (78 million). The slowest day will be on Thanksgiving, when just 20% (32 million) plan to shop.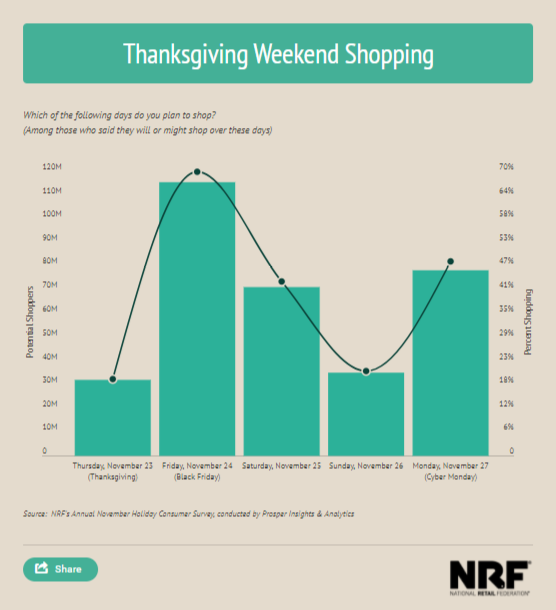 Although we're not doing our rundown of Black Friday deals this year, there will be no shortage of deals going on. In fact, many have already started the savings early with deals all month long.
We love this hobby and get excited that people are planning on supporting the amazing vendors and retailers, but also want to ensure we challenge our readers to look beyond the online deals and support the local fish stores (LFS). Even if they aren't having a sale, stop by and say "Hi!" as part of Small Business Saturday. We definitely want to support this valuable commodity and part of our overall community.