Illumagic is one of the most popular LED lights in Australia and now this brand is available in the America from Champion Lighting & Supply. With compelling strip lights and fixtures like the Blaze X, Blaze Mini and Style LED, Illumagic's lights have an attractive & utilitarian design that delivers the best qualities of LED spotlights and LED clusters.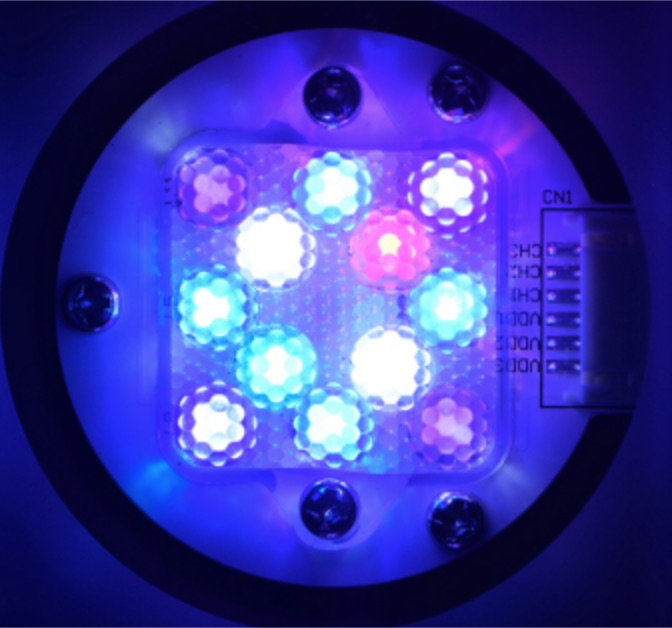 Although having been around for more than seven years, Illumagic has prospered around Asia & Australia but only recently looked to get into markets outside its neighborhood. Illumagic's Blaze X striplights use a medium sized LED cluster which are spaced close enough to function almost like a multichip.
This LED cluster design provides excellent color blending, but can also be used without the secondary soft-silicone lens for even wider more uniform light field. Furthermore, being designed in Taiwan with feedback from Australia the LED Clusters found in the Blaze X have a more balanced light output at full intensity for those reefers who still prefer a 10,000K or 12,000K overall light appearance rather than the super blue light currently dominating American designs.

Having a balance of light that is controlled with just three channels also makes dialing in your desired spectrum fairly easy using the onboard bluetooth for wireless connection to the free Illumagic smartphone app. The Blaze X Mini is priced at $249 for 50 watts of power across 24 LEDs while the two foot Blaze X 60 can push up to 150 watts spread across 70 LEDs for $669. [Champion]