Anthias are some of the most visible small marine fish of tropical coral reef environments and many of them are also very popular in reef aquariums. The genus Pseudanthias particularly includes many of the smaller, aquarium-suitable species and aquaculture researchers recently succeeded in captive breeding one member of this genus.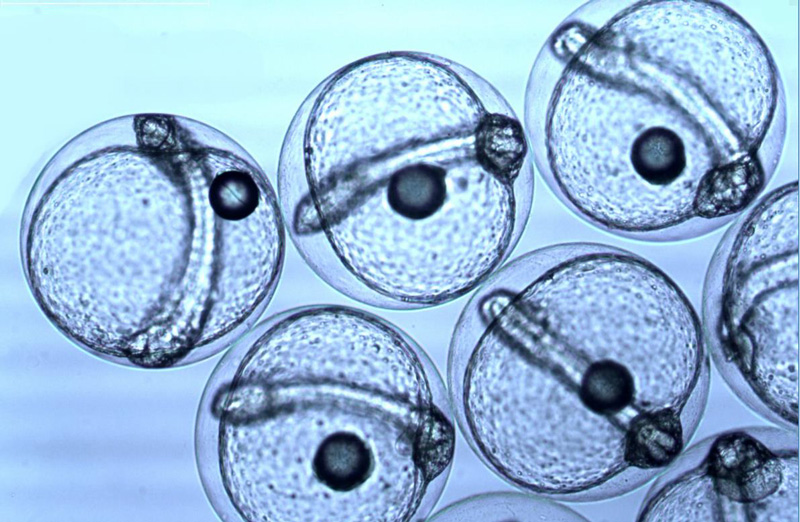 Marcia's anthias, Pseudanthias marciae, is a colorful species of anthias that is known only from the northwestern Indian Ocean, mostly around Oman. This thick bodied Pseudanthias is not regularly available in the aquarium trade but that could change with some recent breakthroughs in breeding this species at the Central Marine Fisheries Research Institute (CMFRI) in Kochi India.
The Pseudanthias marciae broodstock were kept in a five ton (1320 gallon) tank and conditioned in this recirculating aquaculture system for six months until courtship was observed. The resulting larvae were raised in a a green water treatment with occasional addition of copepods as has been the method for successful culture of other broadcast spawning species like angelfish, dragonets as well as surgeonfish.
Pseudanthias cf. aurulentus from the Coral Sea may turn out to be a new species
While the exotic Odontanthias like the borbonius and yellow anthias were the first anthias to be captive bred, the successful rearing of Marcia's anthias could open doors for many more of the common species like bartlett's, bicolor, and perhaps even one day the sensational ventralis anthias. [ScienceDirect]