The Nyos Torq media reactor is a spanking new design that should get everyone much more excited about using chemical medias again. With its modular design that comes in three sizes and a special pumping base to power it all, the Nyos Torq is unlike any media reactor we've ever seen.
Activated carbon and granular ferric oxide, when used properly, can go a long way to keeping a tank clean and clear. But the hassle of changing out filter bags and servicing the current crop of media reactors is much harder than it should be.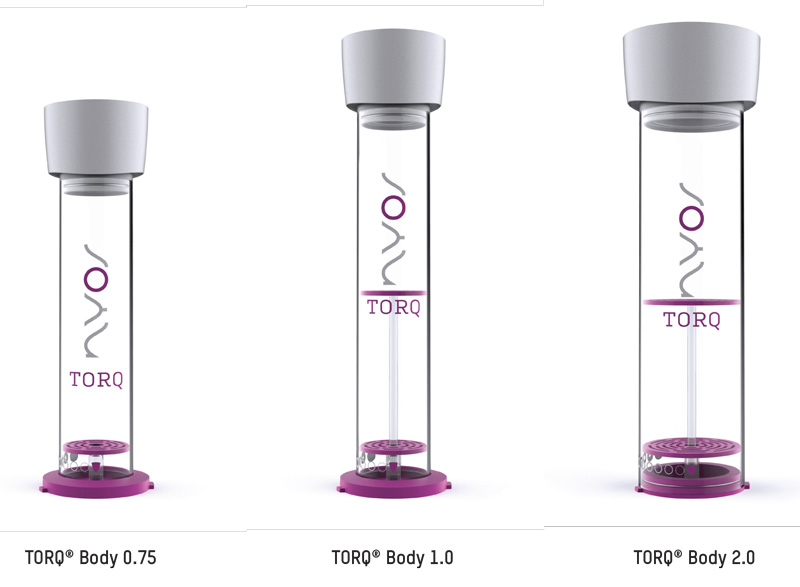 The Nyos Torq is a radical new take on media reactors with two basic components – the dock and the body. The Torq dock is literally the foundation of this system which includes a 12 watt controllable/adjustable pump rated for up to 1,000 liters per hour, or 264 gph.
Meanwhile the yos Torq body is the actual chamber that fits directly into the Torq Dock and they come in three sizes. These are named for their volume in liters and include a small Torq Body 0.75, medium 1.0 and large 2.0, with two bigger sizes having an optional separator for mixing and matching medias.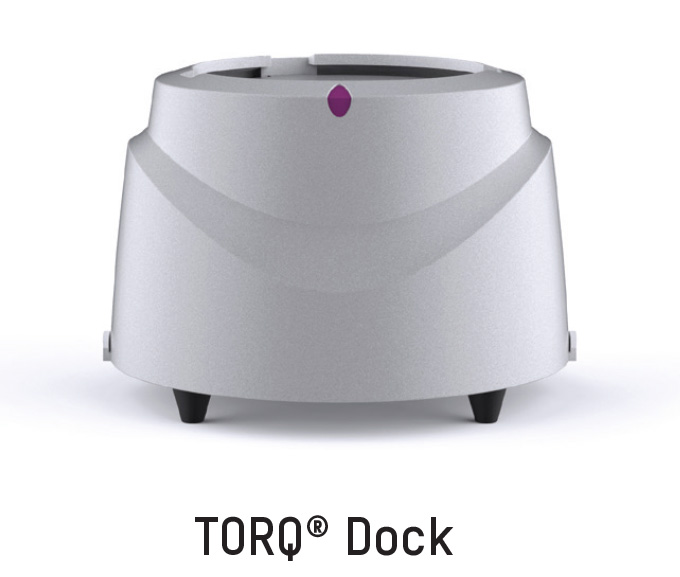 When you put the Nyos Torq Dock and Bodies together you get a swanky, self-powered media reactor that stands 18.5 inches tall in the 0.75 liter model, and just 21 inches for the Torq 1.0 and 2.0 versions. The Nyos Torq Dock will retail for around $95 and the bodies will each cost $69 for a total of $165 to suit a wide range of tanks.
We especially love how you'll be able to start with a dock and any size body to suit your system, but can switch out the bodies for different sizes depending on your tank and amount of media you're hoping to use. Better yet, I plan to have spares of the body so I can hot-swap chemical medias with even greater ease.
I haven't seen the Nyos Torq media reactor yet but already I know this is going to be one of my favorite new reef toys. You can count on us to get some quality time wit the new Torq media reactor in the Nyos booth at InterZoo next week.