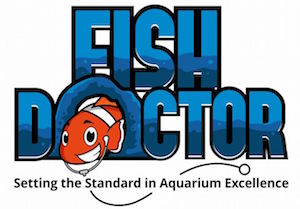 Fish Doctor
has just announced a ReefStock giveaway! If you want to win flights, accommodation, and entry tickets to
ReefStock Australia
visit Fish Doctor brand new website and spend at least $250 to be entered.
How to enter:
During the Competition Period, entrants must go to www.fishdoctor.com.au and purchase $250 (inc GST) value of product through online shop (Freight cost not included).
Entrants must register their details, including (but not limited to) name, address and phone number.
One entry per transaction is permitted.
Entrants can make as many entries as they wish.
Entries are valid for online shop purchases ONLY.
Competition Period:Commences: 9am WST on Tuesday 15th May 2018

Major Prize:
There is one (1) Major Prize to be won which includes:
1X Return flights for ONE person to Sydney from one of the following cities (Perth, Darwin, Brisbane, Melbourne, Adelaide, Hobart)
Accommodation for ONE person at Stamford Plaza Sydney Airport Hotel for TWO nights (10 – 11th August 2018
Entry for ONE person into Reefstock Conference on Saturday 11th and Sunday 12th August 2018.
Fish Doctor online shop is now live. Shipping Australia wide!
*Contest Open to Australian Residents
You are formally invited to attend the first full-featured saltwater and reef aquarium conference of its kind in Australia – open to stores, collectors, brands and especially hobbyists. ReefStock is an annual tradition that celebrated its tenth year in Denver, Colorado USA and now it's coming to Sydney, NSW. You won't want to miss this inaugural event featuring exciting livestock, new products, speakers, workshops and tons of raffle prizes. Be sure to RSVP and stay tuned for many more details coming soon!
ReefStock is an annual tradition that has been energizing the local marine and reef aquarium community of central Colorado since 2008. Over that time ReefStock has grown to become one of the top five reef events in America.
Being the "Reef Builders Show", ReefStock is closely watched and renowned the world over. Now we're ready to take the show on the road for our first international event in Sydney Australia!