People often ask me what my favorite reef fish and they're often surprised to learn that the common, run of the mill royal gramma is definitely at the top of my list. Fish don't have to be exotic to be really colorful and great aquarium fish, and the common gramma is really hard to beat for its aquarium suitability, cost, and appearance.
But of course, I have a soft spot for the related species of grammas, and if you're a long time follower of Reef Builders you know how much we have exalted Gramma dejongi as one of the most sensational new species in the aquarium hobby. Lucky for all of us, the past couple weeks I encountered fantastic specimens of the three main Gramma species, G. loreto, G. dejongi and G. melacara, the black cap gramma.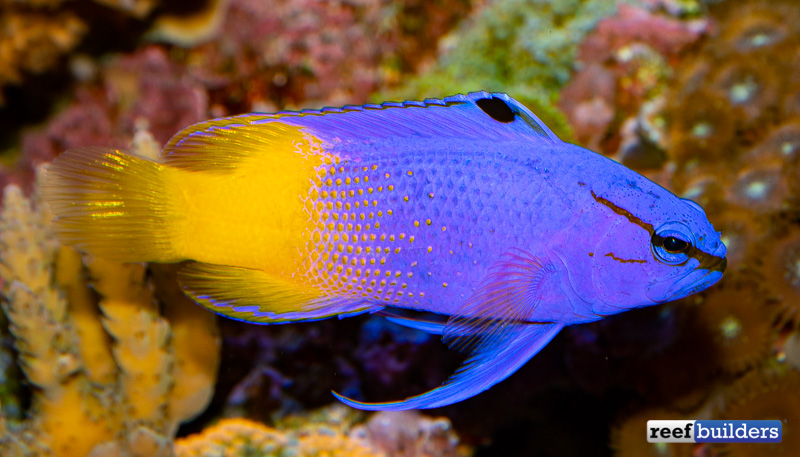 The super stud Gramma loreto, aka royal gramma was observed in the fantastic reef of Faisal Ali, very much a post-worthy reef tank that will merit a full feature in the future. But his large adult royal gramma with its super long pelvic fins was among of the nicest specimens I've ever seen.
Next up in the mind blowing reef tank of Denjong Marine Life at InterZoo there was a cloud of Gramma dejongi but there was also a number of black cap Gramma melacara. These large specimens were very robustly colored but several specimens had a major degree of yellow spotting. It's normal for a black cap to have some light yellow stripes on its face but at least one specimen in Dejong's reef tank was really pushing a lot of yellow on its flanks, making us wonder if this is a feature more commonly found in Cuban black caps since that is one of Dejong's main locations for Caribbean reef fish.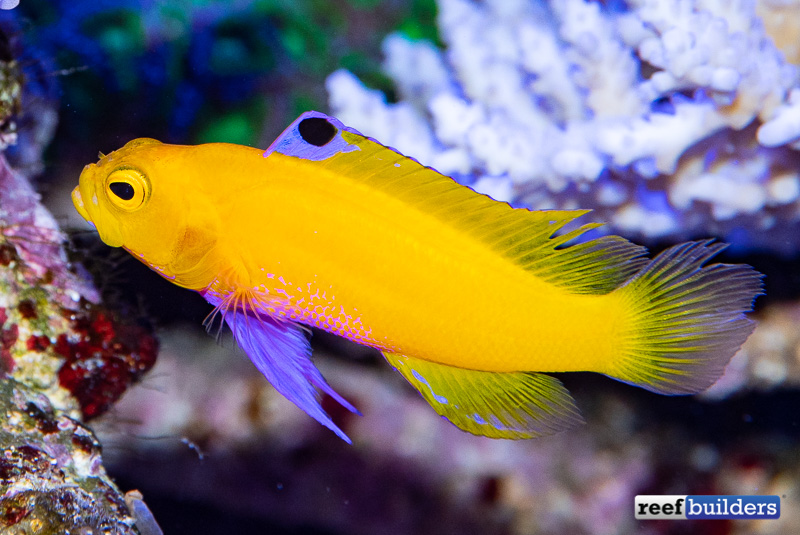 Last but certainly not least, one of the stars of Dejong's big ole reef display was a school of the super rare Gramma dejongi. Filming and photographing this tank was like an all you can shoot buffet of aquarium subjects. There were large dejongi, small ones, and lots of interactions between them all.
As an added bonus it was borderline spectacular to watch all these Dejongi grammas interacting with each other, and I even managed to capture an aggressive exchange between a black cap and a dejongi gramma on video. Fish don't have to be super rare as a species to be well appreciated, as these nearly perfect specimens of three different gramma species really made for great aquarium visits.