Alongside the deluge of new products we see every two years at InterZoo is the magnificent 3 meter (10 foot) square reef tank display of Dejong Marine Life. This giant display is quite literally an oasis of reef life in an ocean of business deals and new product launches.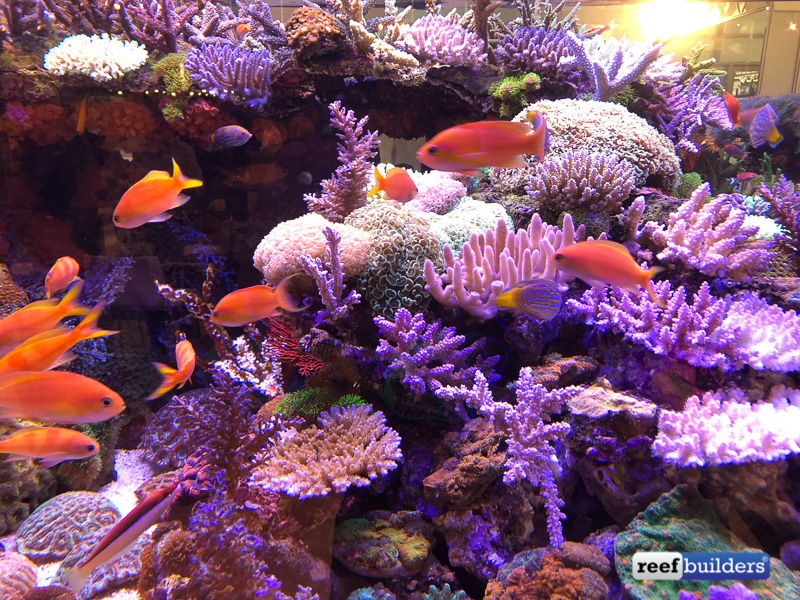 Every InterZoo Dejong Marine Life goes above and beyond to pack this tank with the most exotic corals and quite literally the rarest fish you'll ever see. This display has evolved over the years but there's virtually no way to count the number of corals in this reef tank, ranging from show stopping gonies, Micromussas and more Acros than you can shake a stick at, and even fields of sun corals glued to the undersides of caves and arches.
The fish population was equally impressive with schools of rare Calloura anthias, groups of Lennardi wrasses, and an amazing grouping of Dejong's eponymous Gramma dejongi which had been conditioned for months and appeared to act very naturally in this display tank. But if one fish stole the show for us it was definitely the very live Debelius Angelfish, the first and only one we've ever seen in person for ourselves.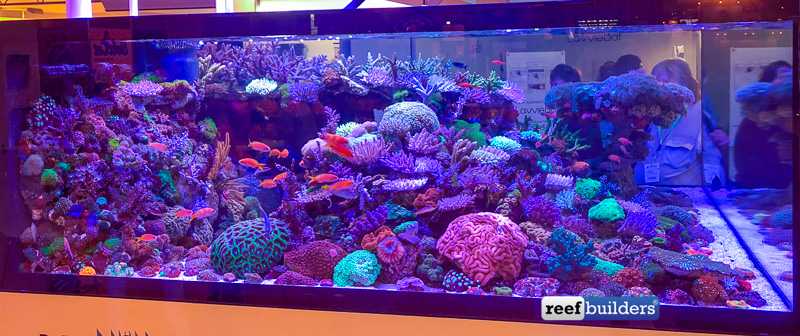 The cost of some of these fish is beyond comprehension with the northern Indonesian anthias costing upwards of $1000 a piece, the Lennardi wrasses and Dejongi grammas costing a pretty penny as well, but the biggest sticker shock would have to come from the $18,000 Debelius angelfish.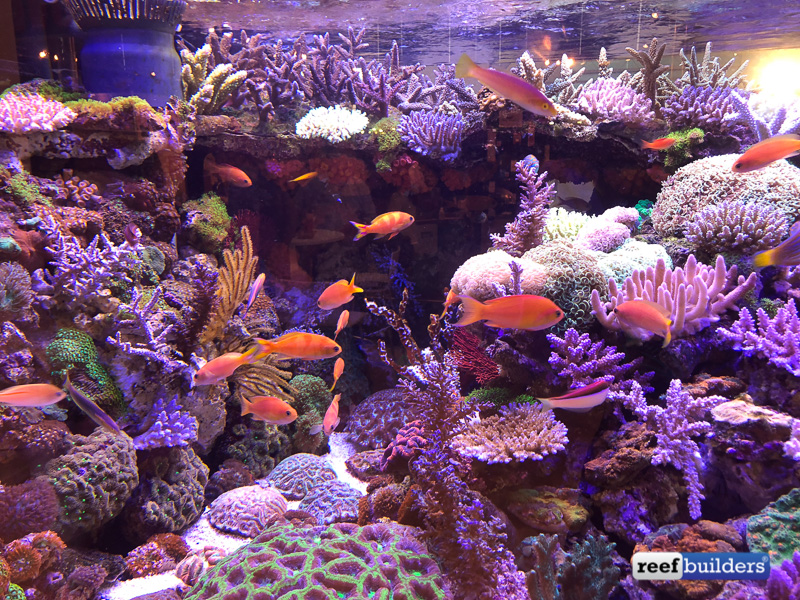 We'll have more pics and videos to share and the most interesting fish but in the meantime do enjoy this quick take we did with progressive aquascaper and fellow YouTuber George Farmer. Every time we go to InterZoo we can't imagine how Dejong will be able to top their latest 3 meter reef aquarium installation but since they've premiered baby tiger and peppermint angelfish in the past, and with this year's Debelius angelfish, we wouldn't put it past Dejong to blow our minds with something equally rare for InterZoo 2020.