Euphyllia paradivisa, is a popular aquarium coral commonly know as branching frogspawn coral. You can find it for sale online and in most reef aquarium shops along with other branching and wall type Euphyllia corals.
The frogspawn Euphyllia corals have long tentacles which are covered in small round knobs. For the branching variety E. paradivisa, the tentacles split off at the ends and each knob starts to form it's own shorter tentacle branch.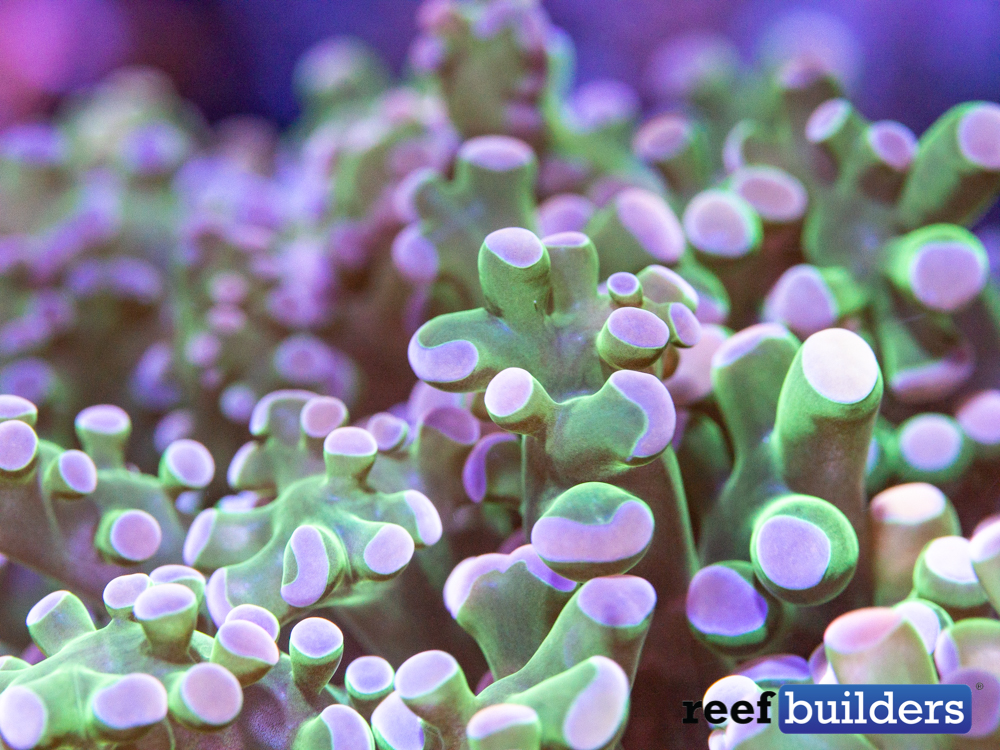 Euphyllia is found from Australia to Japan and everywhere in between. It's easier to spot the meandering wall types but not uncommon to find a mix of branching and wall types living together. You can also find the hammer and torch variety mixing with frogspawn sometimes covering large areas with colonies several feet wide.
But as with all corals, there are some which shine brighter than the rest. We came across a brilliant example of this when Vincent Chalias pointed out a handful of pink-tipped bracing frogspawn colonies at Bali Aquarium. This strain might be locally common in the aquarium world but they are quite rare on natural reefs.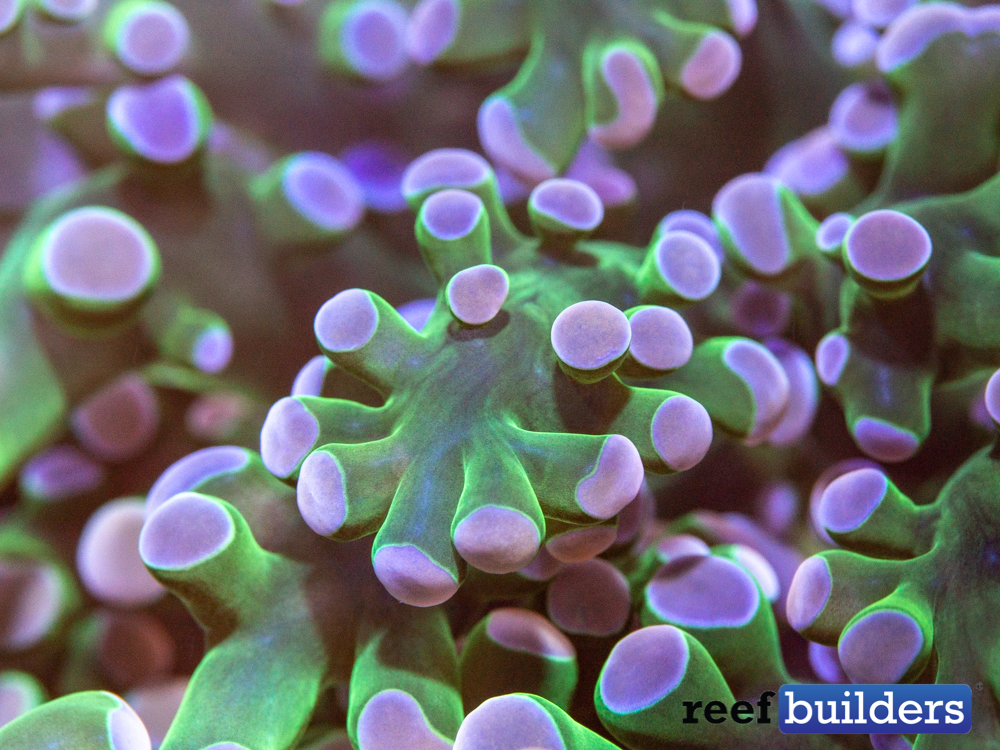 The two common color types of frogspawn are green and brownish gold. This color varies between clear tentacles with a touch of color in the tentacle knobs, to darker pigments with vibrant fluorescent coloration.
So how do we get pink tips? Since the Euphyllia corals live in close proximity with several colonies overlapping it's not uncommon for them to cross with each other. Euphyllia paradivisa is an internal brooder, meaning the eggs are fertilized inside the polyp.
It takes is a little luck but it's possible for two perfect colonies of flashy green and vibrant gold to cross for the chance to spawn a rare pink tipped green variety. The colonies we spotting at Bali Aquarium came from Indonesia around 100ft (30m) deep although they are doing well now in a high light shallow frag system.
Euphyllia paradivisa, is an adaptable color and will live in most conditions. Start you colonies off in lower light and lower flow. After the coral has settled into your tank you can move it into a higher light position just avoid placing it in direct flow, rather an area of low or medium flow