The new website for Vertex Aquaristik has us excited not because it's really flashy and animated, but for all the technical specifications that it dives deep into for all of their products. Their skimmers and reverse osmosis water purifiers are definitely some of the best in class with enough bells and whistles to make the gear heads smile.
Each of the well known skimmers, water filters and accessories are overviewed in specific pages that are overflowing with technical specifications, exploded and 360 views in more detail than we could ever hope for. Vertex is a beloved brand that deserves some degree of fanfare but the company had been quiet for a period of time until they sprung back onto the scene by introducing some new gear with lots of exciting potential.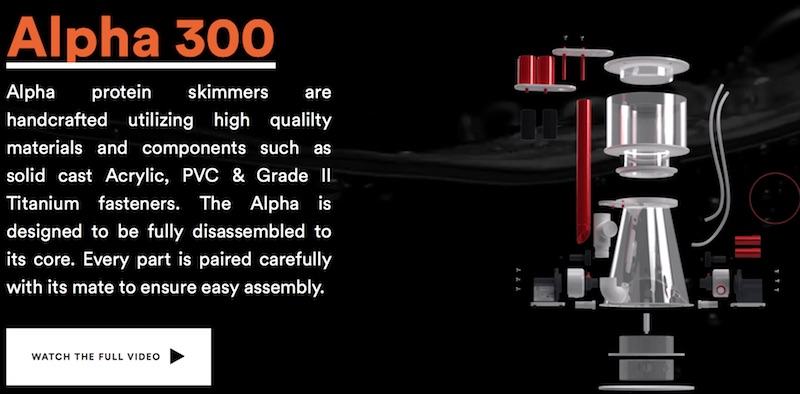 On the economy side we saw Vertex launch an affordable sister brand called Somatic featuring innovative skimmers and sumps, and on the more exotic side, Vertex's iSupra all in one 'hot rod' sump has created a wildly sophisticated reef aquarium filtration 'system'. But perhaps the greatest new device that Vertex has had in development limbo for a really long time is the long awaited Cerebra controller.
The Cerebra is an ambitious electronic aquarium computer that first launched using the Android operating system and was quickly succeeded by the Arduino-based Cerebra 2. The reboot of the Vertex Aquaristik website is definitely an eye-catching catalog of the company's various devices and accessories across many product categories and we can't wait to learn more about the reboot of their dosing pumps, lights, and an updated version of the Cerebra controller. [Vertex]