MACNA is always a sure fire place to see some great new reef gear but Geo's Reef is teasing us with something that we've really wanted for a long time. The Rollermat Sump is Geo's Reef's first crack at building one of their swanky reef aquarium sumps with an automatic filter roll built right in.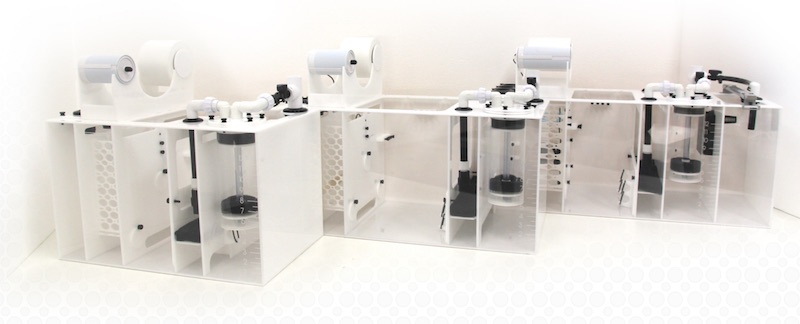 One of the biggest hurdles to mass adoption of automatic filter rolls has been getting these rather large contraptions to fit into our sumps. While auto filter roll models have been getting smaller and smaller, incorporating this nifty new tech right into the sump as Geo has done is going to make it easier than ever to take advantage of continuous mechanical nutrient export.
We can't wait to see these new Rollermat Sumps from Geo's Reef for ourselves and find out more about their sizing, pricing and other notable features, especially the maximum flowrate. They are sure to carry a premium over their standard counterparts but we imagine it will be a good bit cheaper than buying a sump and auto filter roll separately, and Geo's Reef will begin shipping these this month.