The Clarion Angelfish is one of the most illustrious saltwater aquarium fish which is both striking in its appearance, and an absolute bulletproof species in aquariums. Clarion Angel (Holacanthus clarionensis) naturally occurs in the Eastern Central Pacific off the southern tip of Baja California, Mexico and the Revillagigedo Islands with adults reaching a maximum size of 10 inches or 23 cm.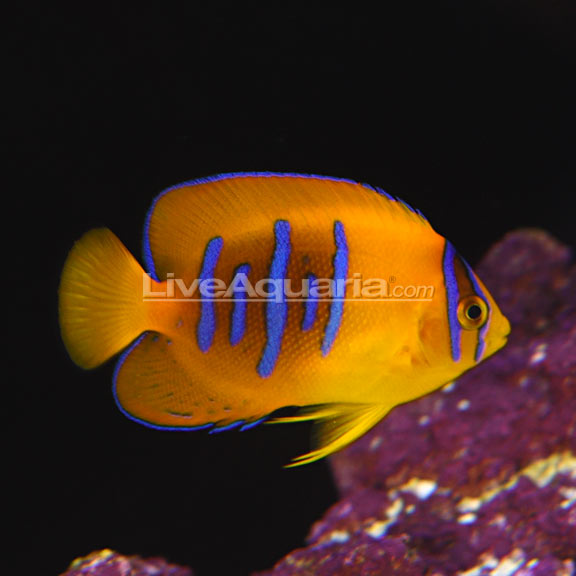 For a while there the aquarium hobby enjoyed a steady supply of sustainably produced, captive bred juveniles from Bali Aquarich in Bali, Indonesia which is owned and operated by Mr. Wen Ping Su in Northern Bali. Bali Aquarich breeds other marine ornamental fish species such as Angelfish, Batfish and Clownfish along with edible fish such as the Milk Fish, Coral Trout and High Fin Grouper.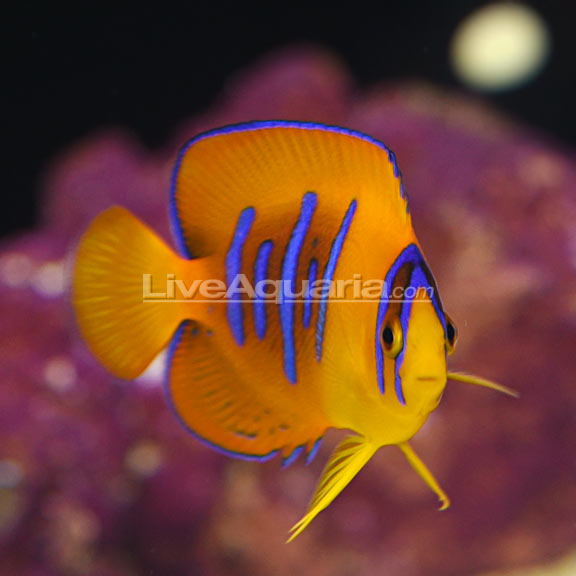 Despite minimal collecting pressure on wild stocks due to the captive bred source, the Clarion angelfish was recently classified as Vulnerable by the IUCN and now requires CITES II permits to be exported or imported. When the first crop of Clarion angelfish were offered by Bali Aquarich these set the record as one of the most expensive captive bred fish ever sold at the time ($5,000 USD).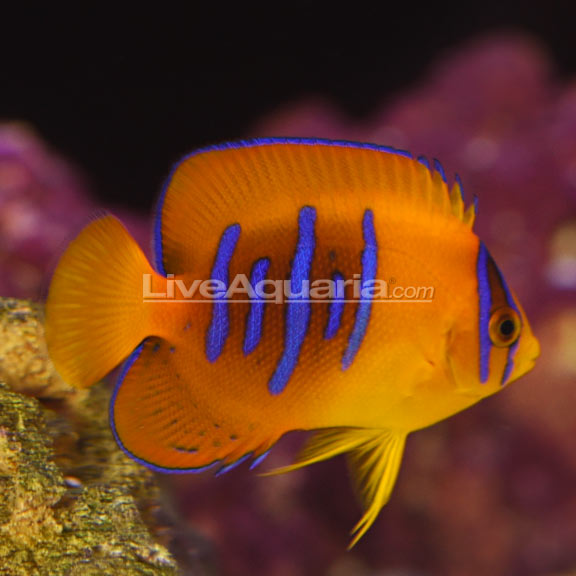 Due to the new paperwork involved and increased demand for this fish the cost of captive bred Clarion angelfish has increased a bit. LiveAquaria recently acquired two CB Clarion Angels from Bali Aquarich via Quality Marine – both fish will be listed for sale for $7,499 this Friday September 21 so if you've been interested in getting one after their long absence be sure and keep an eye on tomorrow's Diver's Den.