At Reefapalooza last weekend we spotted a new company called Zenium hawking a new phosphate removing media. This media looks like large beads of Aluminum Oxide at first (like Phosgard) but we were told this is the first time that Lithium Chloride is being offered to the reef aquarium world for phosphate removal.
Now we already know that Lanthanum Chloride can be added to water to precipitate phosphate down to a certain level but we've actually never heard of lithium being used for this purpose. The packaging for Zenium only mentioned three bullet points, the company has no website, no social media presence and their answers to our questions were pretty shallow and rehearsed.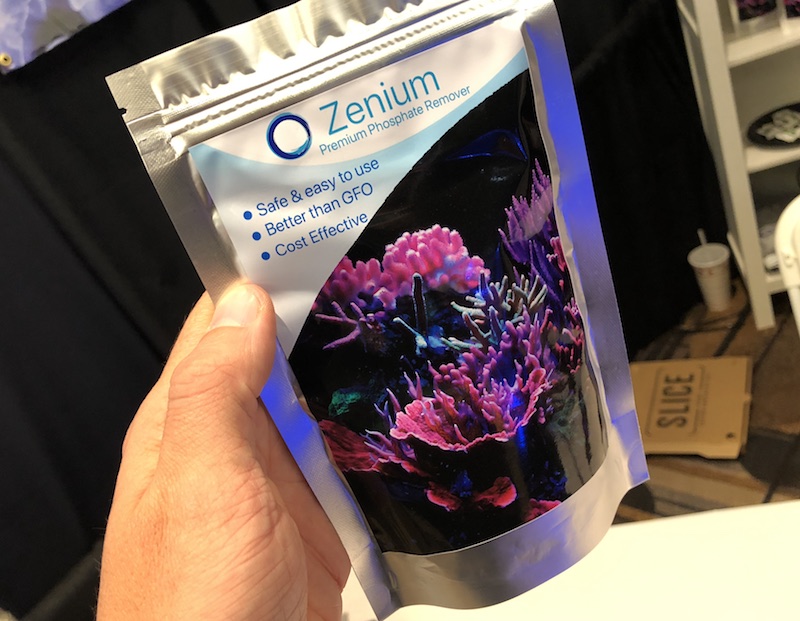 Add to this the fact that we can't find any mention of a Lithium Chloride reaction with phosphate, only for lithium bromide, and we're really puzzled at what this Zenium phosphate remover is all about. The company collected emails at RAP and promised free samples to everyone who signed up so hopefully it won't be too long before Zenium reveals more about themselves and their products and we can test for ourselves how well this new media really works.