Sulawesi is the coral diving destination that just keeps on giving! After the Polyp Lab Coral Spotting Expedition to Sulawesi early this year, we weren't sure there was anything left to blow our minds, at least in terms of coral reefs. But boy oh boy were we wrong.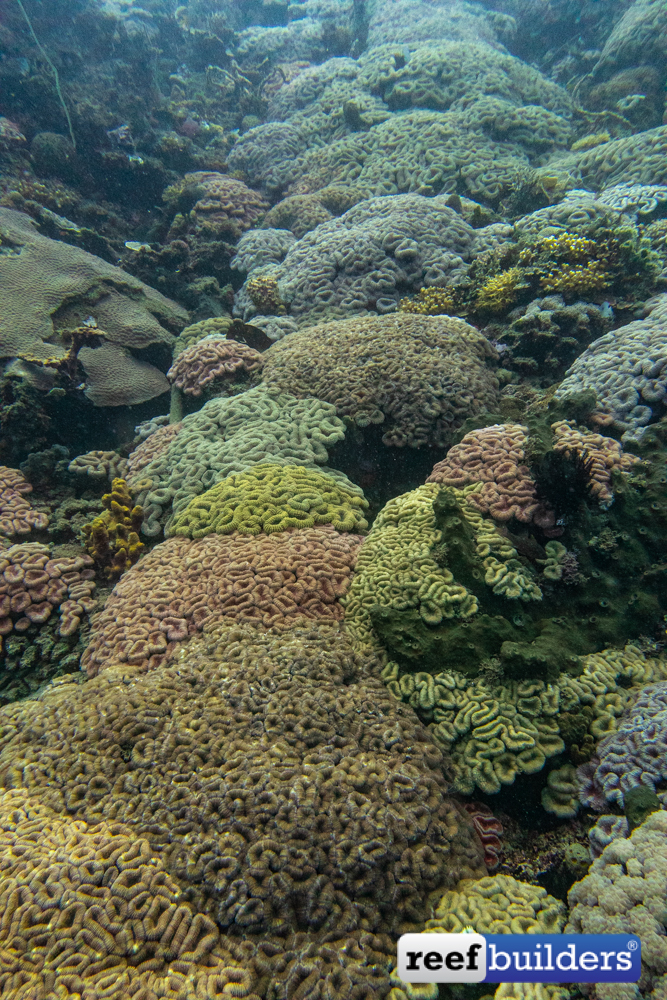 The dive staff at the Murex Dive Resort sure knows how to impress me time and time again, and this time around it was a crazy Lobophyllia reef we're calling the Lobo Loco Reef! The reef was only a short 15 minutes boat ride down the coast from Murex past the Circus dive site, and about 100 feet (30m) from shore.
We've been based in Sulawesi for the past weeks teaching the dive staff about corals and helping install and seed a new coral farm in Bangka island. And after spending a week learning about corals, the team was excited to show me the mountains of Lobophyllia, especially now that they could properly identify this coral genus.
The corals started around 15 feet deep (5m) and went down the slope to around 50 feet (15m). It took about 4 minutes to swim from end to end and unfortunately we didn't have much time to spend exploring this reef. We were able to snap a few pictures and make a now viral video, but we're already dreaming of going back, and would have loved to spend an hour just exploring each colony looking for the diamond in the rough. And imagine the night dive…
After review my video we counted at least three different species, but we're still on the path to becoming a true coral expert, and maybe with the help of Jake Adams, we could even spot more species on this dive! Heading to Sulawesi? You will want to add the Lobo Loco reef to your list of Manado Bay dives 🙂