By: Vincent Chalias
For the second year in a row, Ultra Coral Australia (UCA) managed to sexually reproduce Euphyllia glabrescens in their facility in central Queensland. They are currently growing colonies from last year's spawn.
Efforts by the UCA Research Team to sexually propagate coral species from the Great Barrier Reef (GBR) that are popular in the aquarium trade, are led by Dr. Ciemon Caballes, the principal research scientist at UCA and adjunct research fellow at the ARC Centre of Excellence for Coral Reef Studies in James Cook University.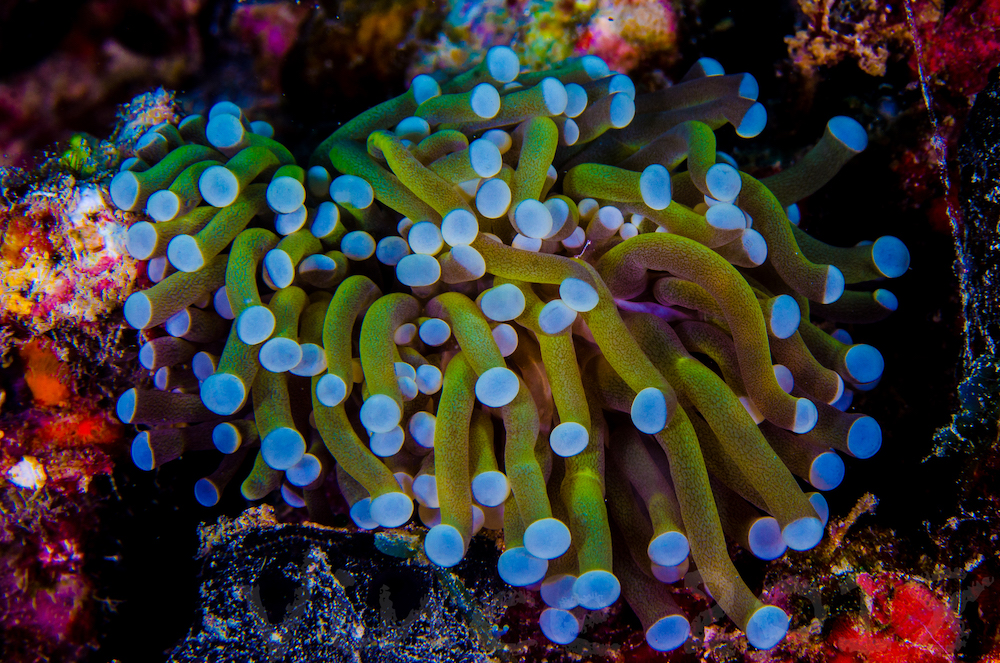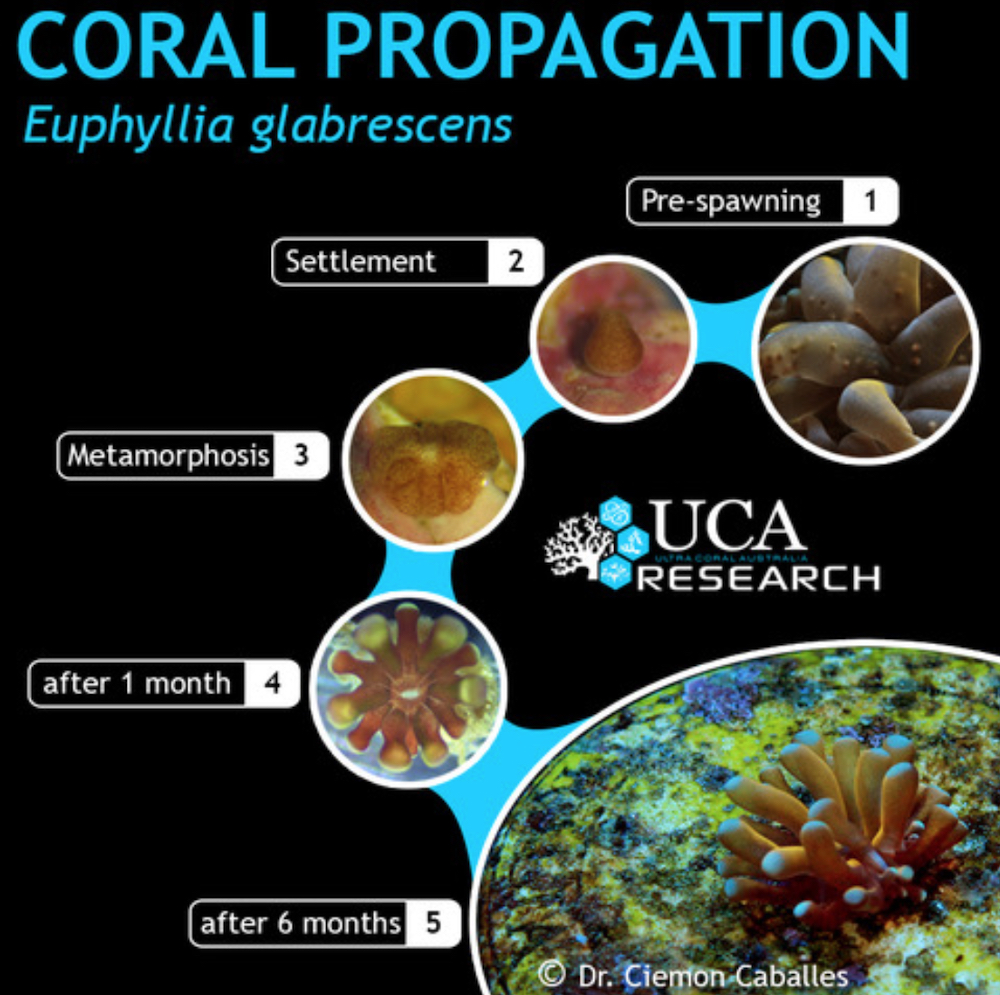 This initiative was inspired by UCA's managing director, Nic Dos Santos, who has realized the need for the industry to be more proactive and adopt sustainable practices, after several years of diving and collecting coral all around the GBR.
Gold torch are brooders, which means they take up sperm from nearby colonies that subsequently fertilize eggs internally. Mature colonies of gold torch were collected a week prior to the October full moon and were allowed to acclimate to tank conditions at UCA's outdoor spawning system, where the colonies were exposed to natural sunlight and lunar cycles.
Larval release usually happens around 8 days following the late November or early December full moon, and can go on for several days. Less than 2 hours after sunset, larvae can be seen swimming along the tentacles, followed by a series of contractions. Fully formed larvae were then released through the mouth or by piercing through the tentacle wall.
Larvae already contain zooxanthellae and are ready to immediately settle and metamorphose within 48 hours. As the flow in the tank was stopped, most of the larvae dropped to the bottom and settled around the parent colony, which could explain the extensive fields of E. glabrescens found in the wild; but some larvae were floating for an extended period increasing the potential for wider dispersal.
Larvae were collected and placed in settlement plates to study the substrate preference and metamorphosis of this species. Most of the larvae were placed in the coral hatchery system to settle on coralline algae encrusted substrates. After settlement and metamorphosis, larvae are moved to a grow-out coral system.
Although this approach is still at the early stages of development, initial results have been promising and it opens a totally new dimension to our industry. Large-scale propagation of gold torch can supply the high market demand for this species, while minimizing wild collection.
UCA Research is continuing their studies to determine whether these corals can release larvae in subsequent months. Development of eggs is time and energy consuming for the coral, but may be assisted by keeping broodstock in ideal conditions – plenty of food, right temperature, and appropriate moon cycles. Increasing the reproductive output of this highly sought-after species will be a revolutionary approach for the industry and is the right way to go.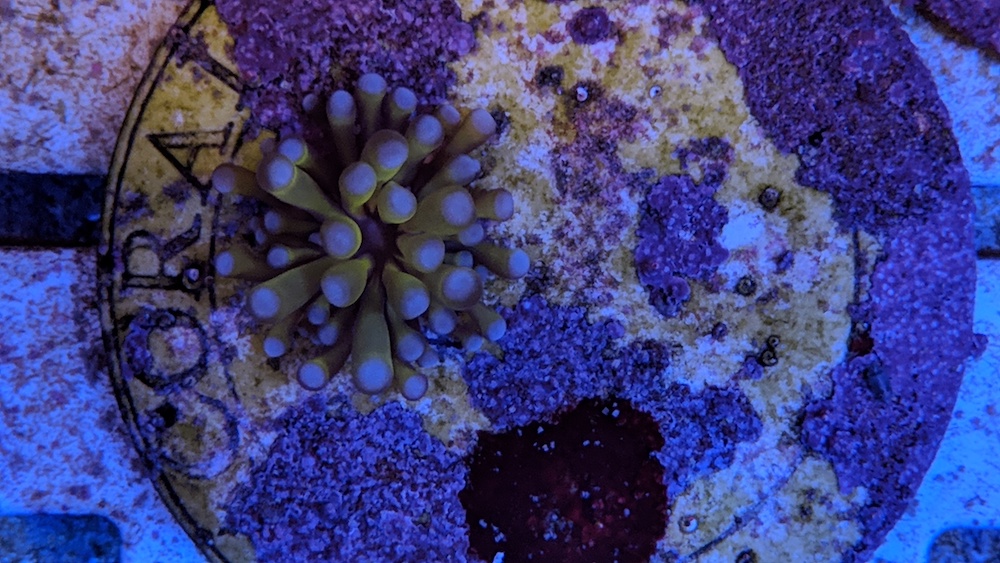 By: Vincent Chalias