There's not too many reef tanks that we could describe as approaching perfection, but Luis Rosa's 65 gallon is surely getting close. Beauty is certainly in the eye of the beholder and Mr. Rosa's combination of aquascape, healthy corals, new-school reef tech and how it all came together is the what we would describe as an ideal miniature reef aquarium.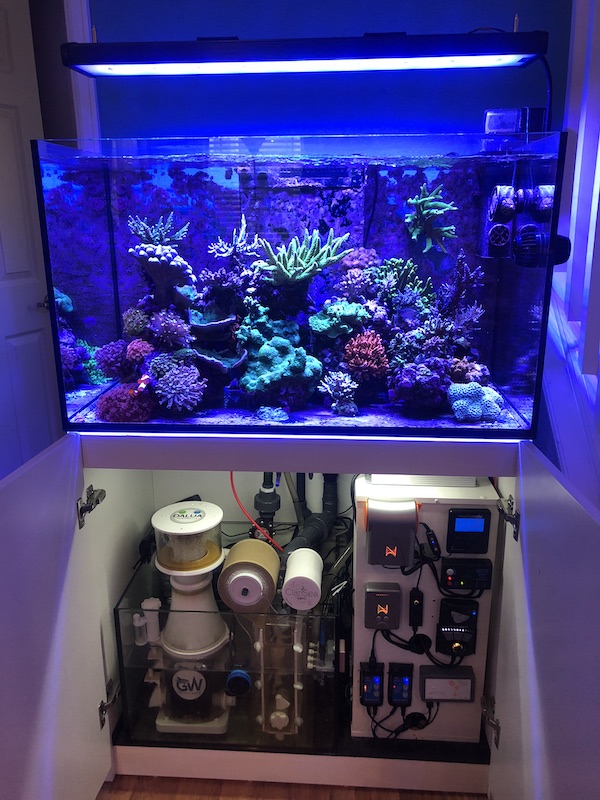 As the editor of Reef Builders this tank is extra interesting due to the fun newer equipment that Luis is using on his tank. These include the Great White GW5 skimmer from Dalua Australia, the second generation ClariSea automatic filter roll, the Blaze X LED cluster-strip light from Illumagic, The AI Nero 5 water pump and lots of other great reef aquarium gear.
Luis is a long time reefing friend and as you'll see in the clip of his reef tank from 12 years ago in the video, he's always had the reefing touch and this marvelous reef tank of his is no coincidence. It's a good thing we came to see him when we did because it sounds like he might already be in the process of moving and has his sights set on an even bigger reef, a big peninsula layout perhaps?
We certainly hope you enjoyed this video of Luis Rosa's reef tank and we'll be sure to not wait 12 more years until we check in on him again.