Nic from Ultra Coral Australia gave us the chance to visit the land of Micromussa lordhowensis, or 'Acans land' and boy, this place didn't disappoint us. We got lucky to see in their habitat, all the most popular varieties of 'Lords' & Micros – Rainbow, Ultra, Pink, Gold, Yellow and of course the classic reds and green, you name it, we saw it!
It's well known that the best Micromussa lordhowensis come from Australia but they don't exactly come from the same place as most other Aussie corals. Where they are the most abundant is on subtropical, swell pounded, soft corals and sea fan dominated rocky shores. This is the southern part of the Great Barrier Reef.
Soft corals such as Sarcophyton sp, Lobophytum sp, and Sea Fans are better adapted to heavy swell due to their flexible structure. But the dominant hard coral specie on these rocky reefs is Turbinaria mesenterina. It is growing there, everywhere. Probably that its very dense hard skeleton, and cup shape, helps it to resist in this harsh environment.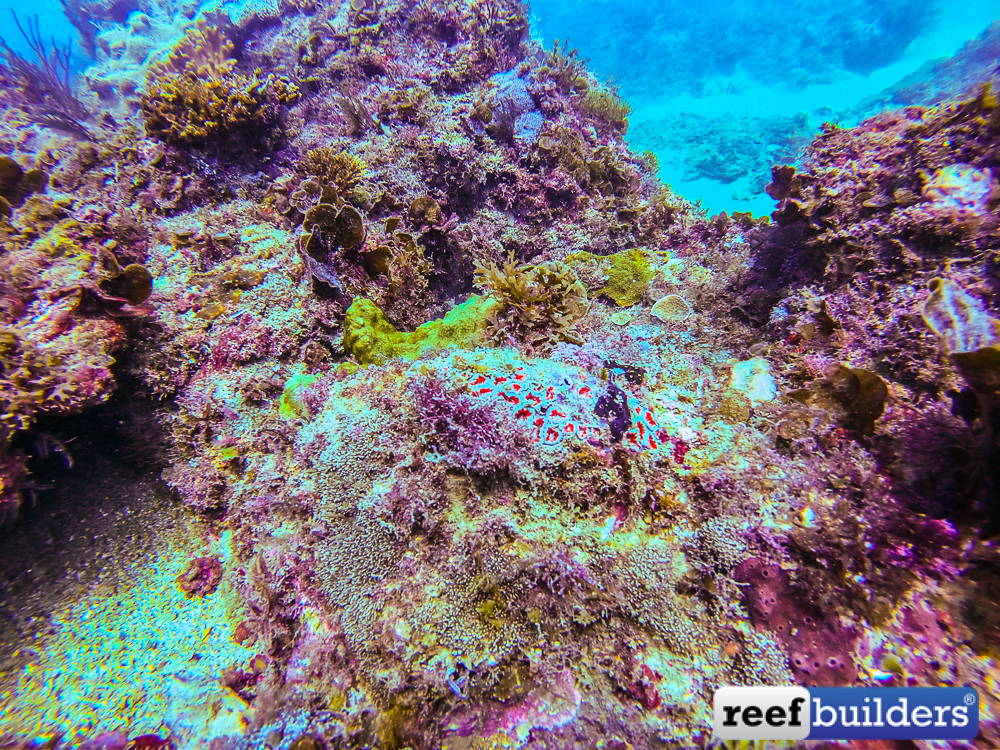 Micromussa lordhowensis lives on this rocky shore, dominated by seaweed. They just form a thin encrusting layer above the rock, and collecting can be tricky to just scrape this coral layer without breaking it. They tend to be more abundant right at the back of where the swell breaks. Where nutrients are sank into the water column, and oxygen is high, just behind the energy pounded zone.
They can only be collected when the swell and wind are down. Visibility is usually just few meters on this shores, due to the proximity of many creeks. The water is heavily charged with sediments and plenty of food available for corals.
Even though most Micromussa lordhowensis, are collected in quite shallow water, between 3 m (10 ft) and 15 m (45ft), it's where they are the most abundant. They don't really like very strong lighting. Probably due to the high turbidity and constant white water at the surface. But for sure they wouldn't mind being blasted with heavy flow every once in a while.
So the natural habitat of this coral, is nothing close to the really classic Acropora dominated reef tank. But due to this very specific environment, with heavy swell and turbid water, this coral is probably able to adapt well to any kind of environment. If the light is not too strong and the food available, it should do well, in almost any reef tank.