There might be some companies that are start up for aquarium related company, but Innoqua's purpose is unique to others. Their target is to accelerate aquatic organism research through the marine aquarium hobby.
Recently they started a crowdfunding campaign for having coral spawning in the aquarium. I know that some aquarists experience the coral spawning in their japaquarium, but I think Innoqua might be approaching from more science approach. Hope they can achieve their funding goal and the coral spawning in the aquarium.
They have very nice aquarium maintained by one of their employee, Mr. Masuda. Whenever I see his aquarium pictures on SNS, I am so inspired by his coral color and layout. He is using only LED light with many different brands such as Radion, Eco-lamp, Kessil and others. I think it might be Japanese way to use many different spot lights based on coral requirements (cocktail light method). He uses 7 spot LED lights such as 370nm, near UV wavelength and cyan.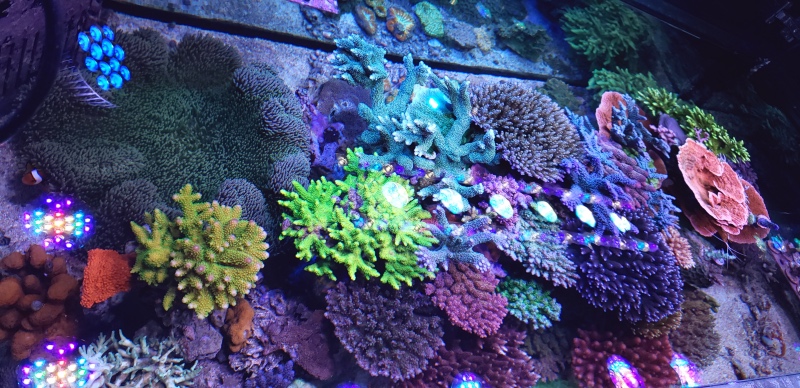 His tank data is below, but he is uses some of high end equipments. He does 13% water change every week which is very common in Japan.
Tank size: 1500x750x600(H) mm (175Gal)
Sump: 1480×600×450(H) mm (100Gal)
Protein Skimmer: Bubble King Double Kone 250
Chiller: Zensui ZRW-400
Calcium Reactor: OCTO Calreac220
Water movement: Jebao-WMP8000, and Gyre-XF 250 x2
UV sterilizer: QL-25