The Coelacanth is the stuff of legend – a prehistoric relic that has been rediscovered not just once, but twice in the last hundred years. The first major rebirth for the Coelacanth happened off the east coast of Africa, and then again more recently in Manado Indonesia.
These two distributions represent two different species, Latimeria chalumnae and L. menadoensis respectively, but a recently analyzed specimen from West Papua has some researchers excited about a possible third species of this so-called 'Living Fossil'. This notion of a third species of Latimeria is still in embryonic stages of development, but is bolstered by a deep genetic rift between two populations of Indonesian Coelacanth that may have been separated by up to 13 million years.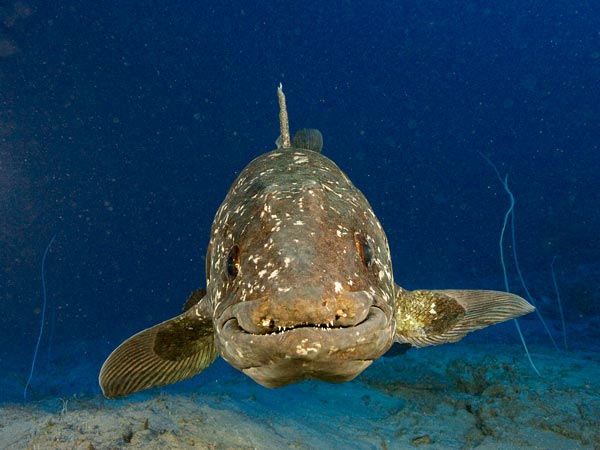 The evidence comes from genetic analysis of a single sample of a Coelacanth that was fished up from 300 meters deep in West Papua, that was 'mostly eaten' before some tissue could be preserved. Coelacanth have been sighted and documented on the north coast of Papua before but this is the first time that a sample of its DNA could be obtained for further investigation.
Although the Coelacanth was collected only 750km away, a deep trench and powerful oceanic currents form an effective physical barrier between Sulawesi and West Papua. Since most of the fish was consumed, genetic analysis is the only tool that was used to study this particular fish – researchers are cautious about declaring a new species of Coelacanth has been discovered because more detailed investigations must be undertaken to learn more about this fish. [Nature]