In the world of saltwater and reef aquariums, a few authors and experts are always invited to MACNA but there's a growing body of coral people with extensive coral experience that are not in the aquarium community per se. Russell Kelley is a prime example of this oversight, having worked on his Coral Finder identification guides for over a decade, and a unique wealth of knowledge when it comes to corals on natural reefs.
This Australian native of the Queensland coast, Mr. Kelley has practically spent all his life diving all over the Great Barrier Reef and developing an intimate knowledge on a wide range of coral groups, genera and species. His Coral Finder guide is the FIRST recommendation we make to anyone wanting to learn more about how to identify corals, and he breaks it down in a the most approachable and understandable manner than we know of.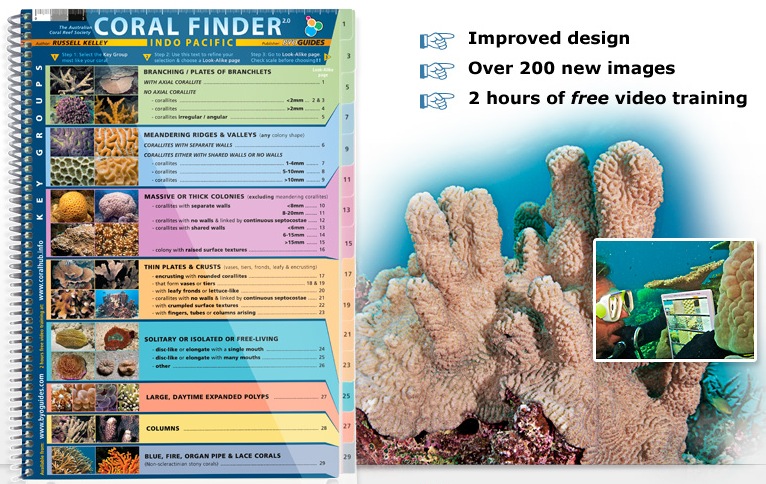 We are so thrilled to see that a bonafide coral guru has been added to the MACNA roster. He was one of the first people to recognize the uniqueness of Acropora russelli which was named in his honor. One talk is not enough to contain this coral guy because it seems like he's also gearing up to present a couple workshops on coral identification. We're looking forward to seeing everyone at MACNA in Phoenix so be sure and prioritize Russel Kelley's presentations if you have the chance.