The holidays and new year are well behind us which can only mean one thing, it's almost time for another ReefStock in Denver Colorado! The ReefStock event and its supportive local reefing family have been giving the reef scene injections of excitement every year since 2008, and added another show in Australia in 2018.
After twelve years of doing everything in our power to keep the show as tight, and dense as possible, finally for 2020 we relented and are finally stepping up to build a much bigger and intense reef aquarium experience. Our new venue at the Crowne Plaza Denver Airport Convention Center affords us more than double the floorspace with space to expand into one of the most comprehensive reef aquarium experiences on the planet.
To celebrate this milestone in the history of ReefStock we're going in hard on the merch with some of the best apparel, and slickest designs this side of the Mississippi. Our new Swing Arm Hydrometer ReefStock logo pays tribute to our reef aquarium roots as we dive head first into a new generation of reef keeping.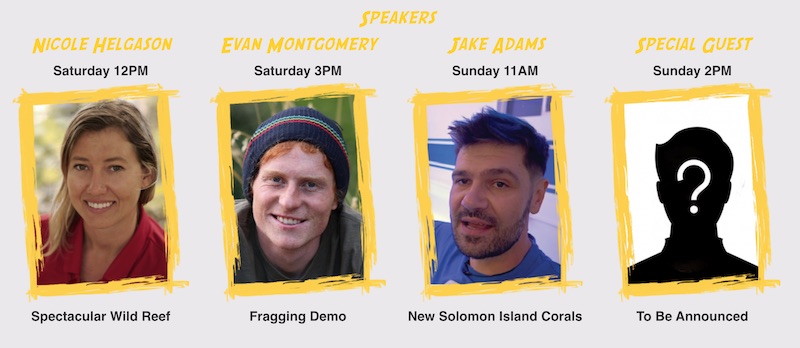 Furthermore in a rare move we're tapping talented and experienced members of the Reef Builders team to regale you with some cutting edge and classic reef aquarium topics. Nikki will take you along some fantastic diving of what exceptional coral reefs look like in the wild, Evan is going to demonstrate how we like to make new corals in the Reef Builders Studio, and I'll be telling you about some of the great new corals and livestock coming from the Solomon Islands, and some other new locations too. As a special treat we have an unannounced Guest Speaker presenting on Sunday and with so much talent in the house it'll be a mystery who it'll be, and what they'll be speaking about.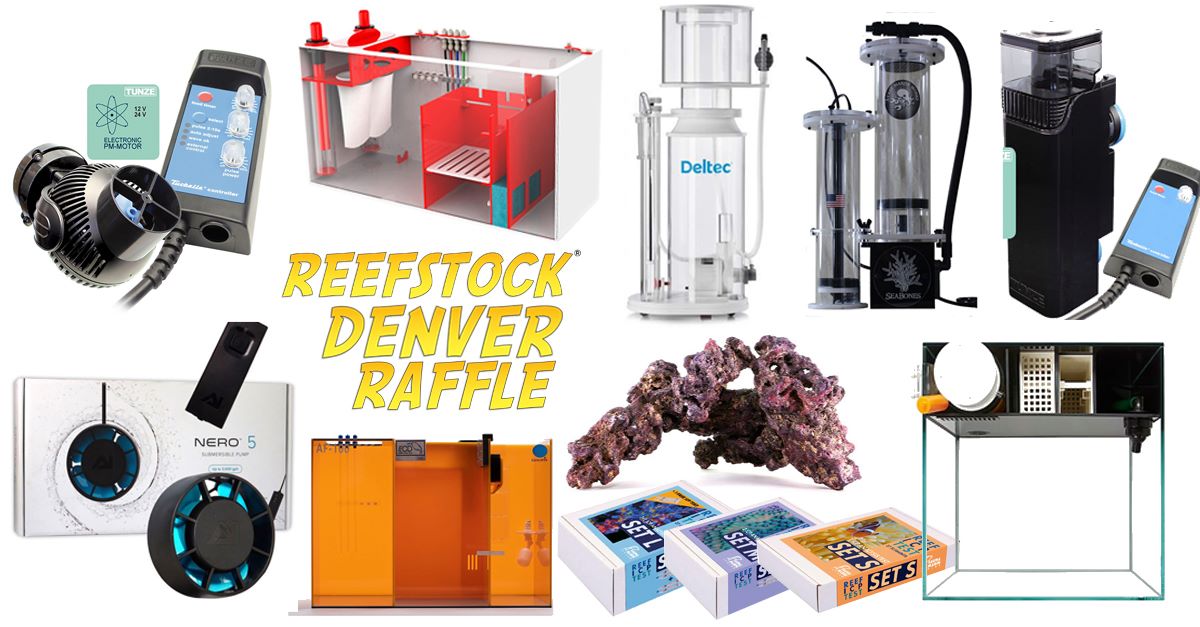 But we know that many of you are coming to ReefStock with a pressing need to get stuff for your own tanks, both in the forms of great products either purchased or won in the world famous ReefStock raffle, or some top shelf, legendary, eye catching, cherry corals from all around the world!
A few days before the show, early next week we'll have a preview of what our excellent coral vendors and fraggers are bringing to ReefStock but in the meantime, we do have a very good picture of what the is going like. Even with all of the great, highly valuable prizes listed here we are continuing to add to it everyday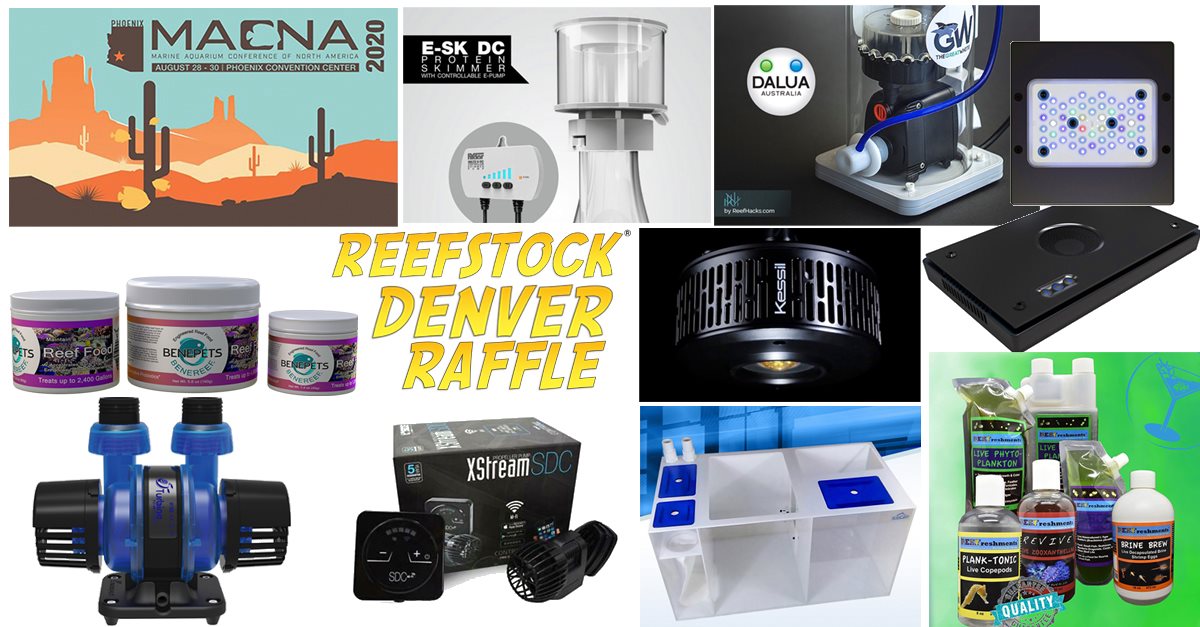 A massive reef aquarium event like ReefStock doesn't happen without the support of all of our vendors, exhibitors, sponsors, and the progressive Colorado reef aquarium community that we are proud to call our home. It's one thing to do it a few times, it's another to make every year better than the last, and to do it since 2008, and on the other side of the world. For more event details check out the ReefStock website and for up to the minute updates and to connect with other reefers don't forget to RSVP to the ReefStock event page on facebook.