While researching online, you will come across the word LPS corals without knowing much about them. So, we've put together these tips for a better understanding of these large puffy colorful corals.
For new aquarists, Large Polyp Stony (LPS) corals are a great choice. We highly recommend you start your first tank with soft coral, but LPS corals are an exciting second step.
Difference Between LPS & SPS Corals
When looking for aquarium corals you will see they are often separated by LPS and SPS. LPS is a large polyp stony and SPS is a small polyp stony.
The main differences are the size of the corals in particular the size of their polyps. SPS are usually a few mm or less and LPS is anything bigger. By separating the coral by polyp size you can also infer some care requirements, food requirements, and light requirements.
If polyps are large, it is easier to feed the coral. In general, it is easier to care for LPS corals compared to SPS coral as SPS requires more precise monitoring of parameters, excellent water quality, and fine-tuned lighting.
What Makes LPS Corals Easy To Keep
LPS corals require less light than many other species, therefore they require less expensive lighting equipment for the aquarium setups. These corals are very easy to grow and require less maintenance such as water changes, chemical adjustment, and temperature regulation, etc. Maintaining LPS over the long term is easier.
Below are a few examples of LPS corals which are good for beginners.
Candy cane coral (Caulastrea) comes in a bright green color with little trumpet-shaped polyps. Sometimes you can even find these corals in a brown or red color with white striped coloration. Most of the beginners prefer to purchase as they are low-cost available.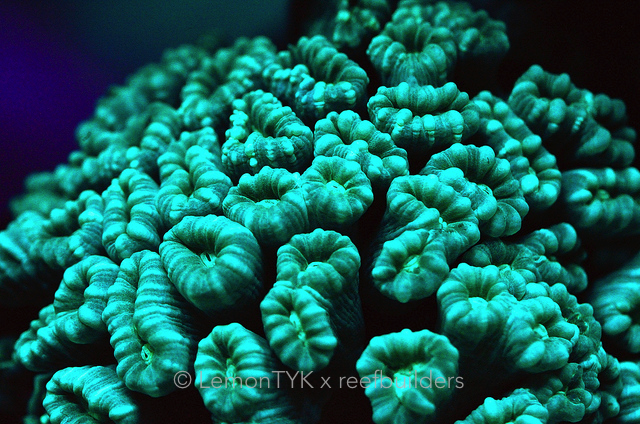 The bubble coral (Plerogyra) has a soft and gentle appearance. This coral adds a movement to the tank. It should be kept in low flow and low light. Give these corals a larger area around the coral since at night they have feeding tentacles that come out and can sting neighbor corals.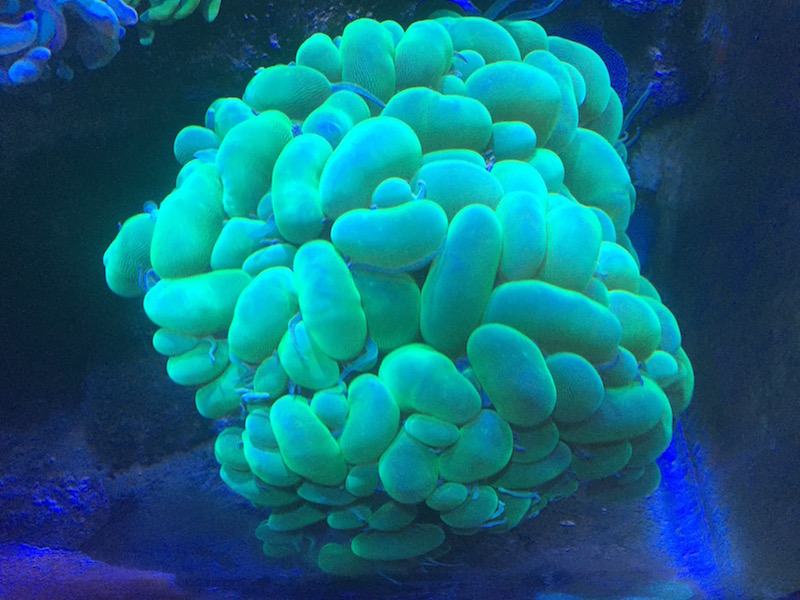 Hammer coral (Euphyllia) is a common LPS coral. You can notice this coral by the hammer-shaped polyps. It also comes in a frog spawn form but both have the same care requirements. Similar to bubble coral, they should be kept in low flow and low light.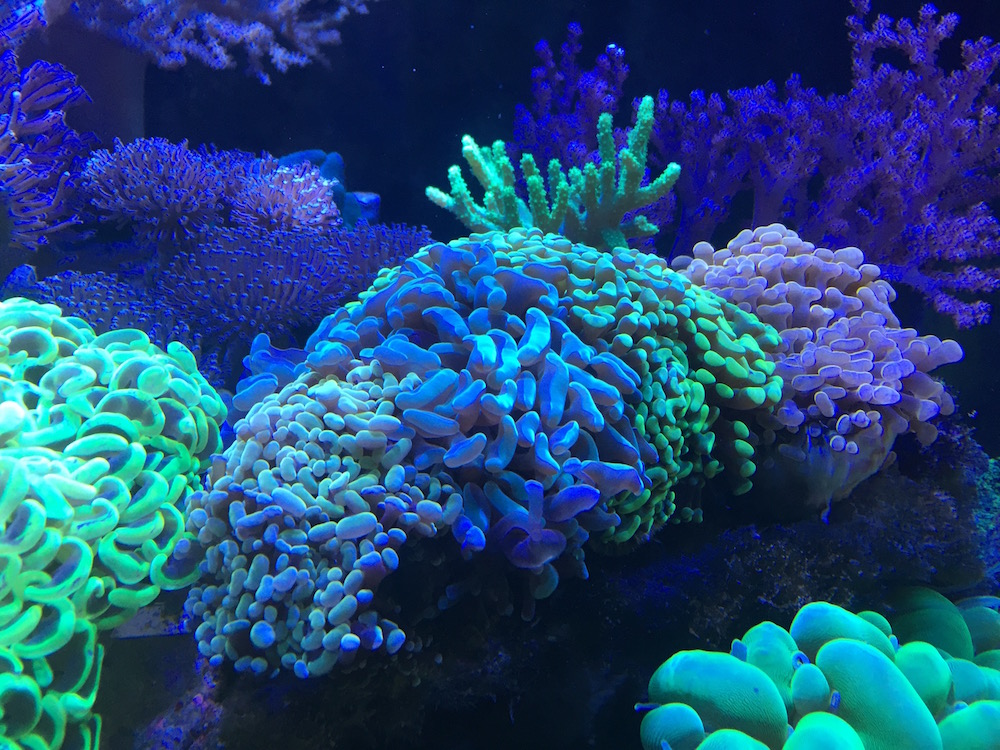 Microlords, Aussie Lords, (Micromussa), is one of the best beginner corals. It has a bright color and needs sufficient lights. You can really find these micro lords in all colors of the rainbow. Polyps grow in a cluster and you can often buy little frags with one or several polyps.
Homophyllia bowerbankis, formerly Acanthastrea is a hardy large polyp coral similar to Micromussa. This coral comes in lots of unique color combinations to add to your growing coral collection. The polyps are an inch or longer and you can either purchase a colony with several polyps or a single polyp.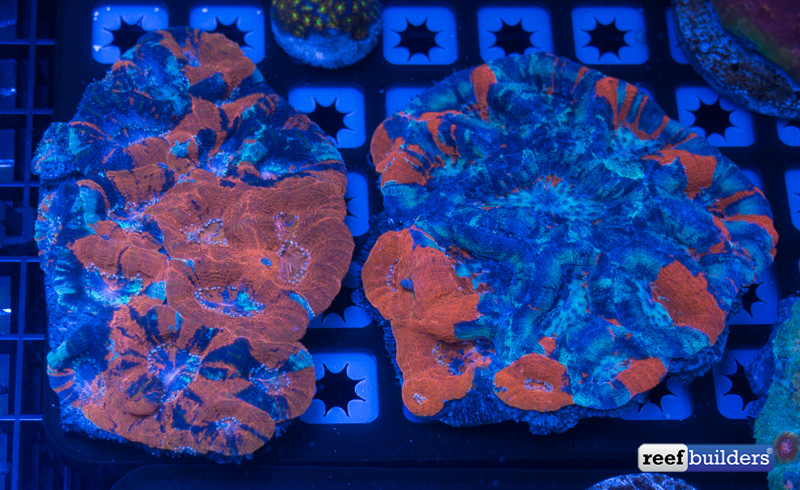 Placing Your LPS Corals
LPS coral typically requires low-to-moderate lighting and flow so place them accordingly in your tank. When placing and transporting LPS coral, be mindful of large inflated polyps that are easy to damage.
When working with LPS coral wave some water over the large polyps before moving them so they retract their tissue. Corals like bubble coral and hammer corals should never be removed from the aquarium while the polyps are inflated, because inflated polyps may tear on their own skeleton when removed from the water.
And while these coral look soft and flowy they do have hard calcium carbonate skeletons. More advanced aquarists will want to monitor and control for dissolved calcium level and alkalinity to maintain happy healthy corals.