The Twin Tech Calcium reactor by Deltec has been one of the most critical pieces of equipment for maintaining mineral balance on the largest system at the Reef Builders Studio. For over 18 months this hot rod of chemistry management has been on total cruise control keeping calcium and alkalinity levels high, so when the output suddenly dropped this week, we knew it was finally time to clean and top up the calcium reactor media.
From the very first day we set up this machine we were impressed at the very generous amount of carbonate and calcium it produces even though we started using it before the recommended marble chips style media was available. Instead we leaned on our trusty Reborn calcium reactor media by Two Little Fishies, an industry go-to for many years since it's literally made up of porous wave-washed coral 'bones'.
After over a year and a half of uninterrupted use, we were very proud of how much of the media was completely dissolved, but we knew that like all calcium reactors, eventually the tiny bits of undissolved coral bones would build up and clog the larger bits. So not only had we dissolved over half of the media but the remaining media was smothered in the sand and silt and sludge that had built up, something that needs to be cleaned and removed from all contemporary calcium reactors.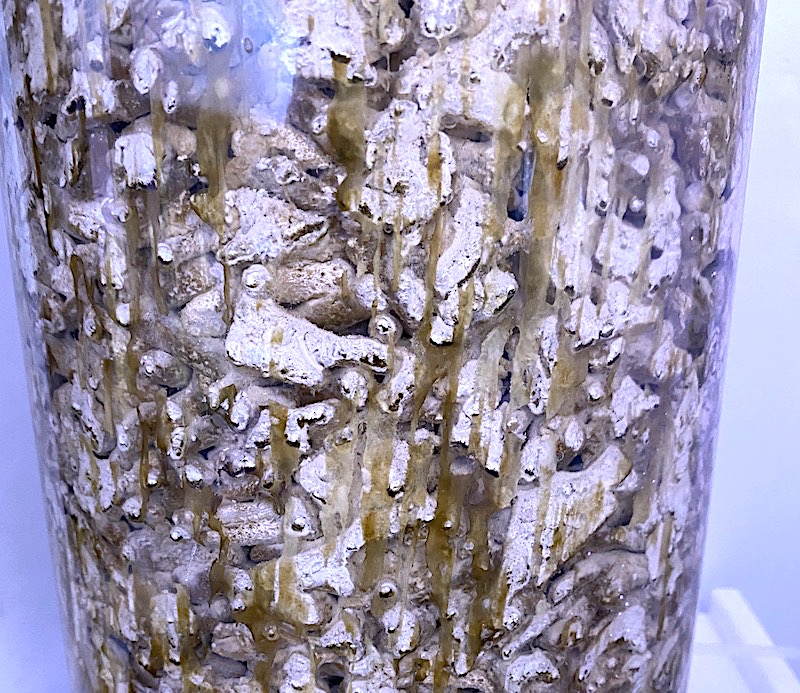 While cleaning the media, we decided to see just how much of this sludge needed to be removed and what percentage of the total remaining media was composed of this no longer useful size of calcium carbonate bits. Before cleaning out the main reactor chamber, there was 11.6 pounds of media altogether and after cleaning it out, there was only 6.2 pounds of actual coral bones left – so although the reaction chamber was still almost half full, half of that was just silt, sand and sludge and it was clogging up the rest of the useful media.
Once the entire chamber was refilled, there was over 20 pounds of media in total and this time we used an extra generous helping of Brightwell CoraLazarus and NeoMag. CoraLazarus is a high purity calcium media not unlike marble chips but is a smaller size for better surface area to dissolve from, so not big marble chips like those offered by other low pH calcium reactor designs,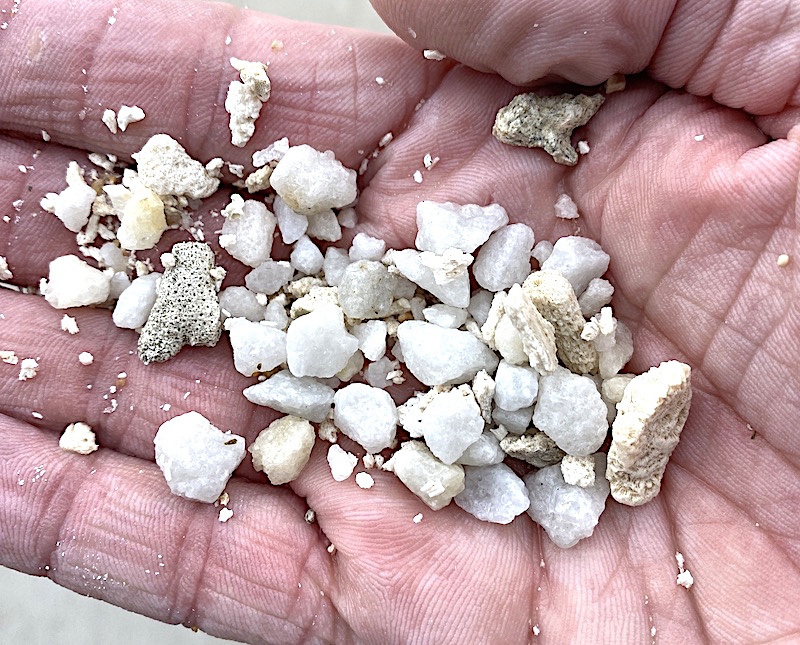 Meanwhile NeoMag is a media high in magnesium, probably a form of dolomite which is calcium magnesium carbonate that we've always been skeptical would dissolve well in a calcium reactor. However for the 'new school' calcium reactors with lower pH, we were easily able to pick it out of the used media and noticed that these stones had become much smaller and jagged than we we initially put them in.