Vanderhorstia vandersteene is a striking new species of goby just described from the Milne Bay province of Papua New Guinea. V. vandersteene is in very good company in this exotic part of the world where freaky little red pipefish and colorful dottybacks are also swimming around in Milne Bay.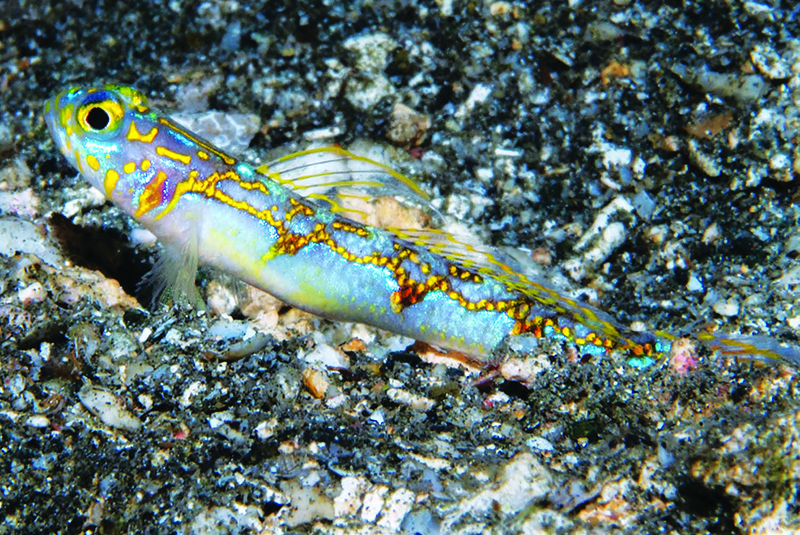 The newly described V. vandersteene has been endowed with the very suitable common name of electric shrimp goby and one look at the excellent images of this and it's easy to see why. This beautiful new species of Vanderhorstia shrimp goby is a beautifully colored fish with a light silvery blue body adorned with bold erratic yellow stripe across the body and face; as if this wasn't enough the yellow stripe has a dark to black outline like a drop shadow for fonts to really make it pop.
The body of the electric shrimpgoby is also quite elegant with two dorsal fins, the first of which is elongated into a nice 'sharkfin' shape and the tail is a tapering lance shape, or lanceolate. As with most shrimpgoby species, Vanderhorstia vandersteene is not a huge fish with most specimens being just a touch over one inch long or between 27 to 32 millimeters.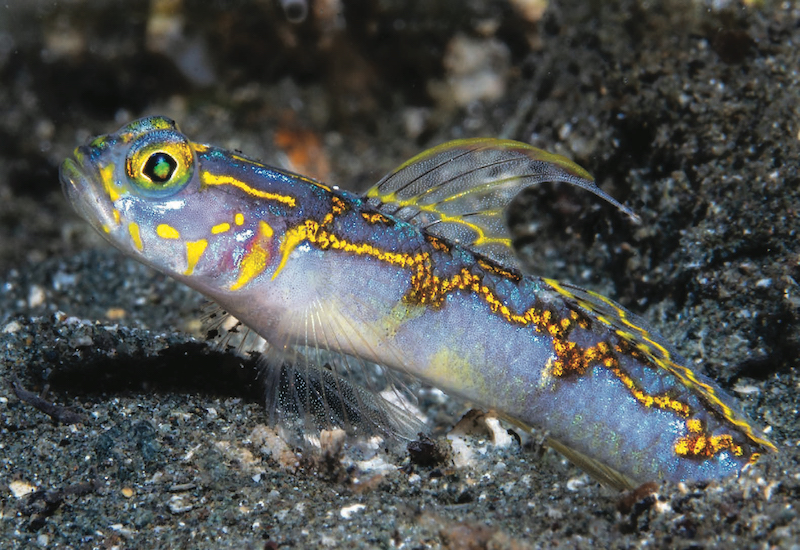 The type specimens of V. vandersteene were collected at a depth between 30 and 60 meters, or 100 to 200 feet deep, so it's no surprise that divers have not documented this fish before. Dozens of saltwater gobies are described every year with so many of these being the dwarf and pygmy gobies of the Trimma and Eviota genera but this shrimp goby is certainly one we won't soon forget. [JOSF]