Oceanexus Taiwan recently teased a floating reefscape created with their new magnetic frag rock. The frag rocks come in two sizes and are currently available in Taiwan and Asia, although coming soon to the USA.
The high power magnets allow the rocks to be attached to glass with thickness up to 10mm for the smaller rock and 12mm with the bigger rock. These frag rocks covered in corals are perfect for smaller reef tanks, and nano tanks creating the illusion of a floating reefscape.
If you're looking to create your own floating reefscape we would recommend using slower growing, and less aggressive corals. You wouldn't want to mix a stinging Galaxea coral or aggressive bubble coral to create this look!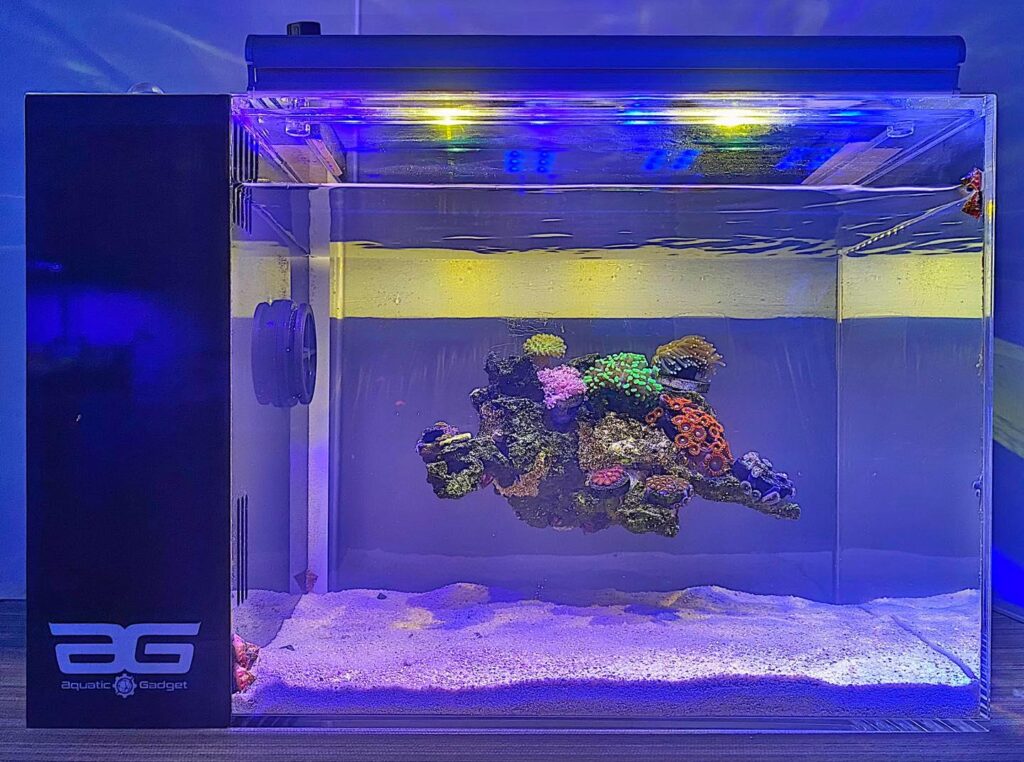 Stick with bright colored polyps like Zoanthinds, Scolymia, Micromussa, and Blastomussa, with some soft coral like a weeping willow, or Sinularia for some hight and movement. You could also put some NPS Tubastrea polyps on the underside of the rock where they receive minimal light.
The largest sized magnetic rock offered by Oceanexus weighs around 800g to 1Kg (2.2Lb), with a size about 5cm x 10cm x10cm. The larger rocks can be used on glass with thickness up to 12mm (.50inch).
The smaller sized rock weighs around 400-500g (1Lb), with a size around 12cm x 6cm x 8cm. The smaller rock can be used on glass with thickness up to 10mm (.40inch).
Due to the large size of the magnet used these items cannot be shipped by air and have to be shipped by ground or boat, and we should hopefully see them available in the USA from Unique Corals. The retail price for the larger magnetic frag rock is $95 USD, and $55 USD for the small one available from Oceanexus Taiwan.