We came across this smart water monitoring device on Kickstarter, and while it's not marketed for aquariums, we're sure you can see the utility of this product. AquaPal couples directly into standard household water pipes, and can automatically shut off the water flow if it senses a change or abnormal water pressure.
The AquaPal device works in tandem with the smart sensor and companion app alerting you of leaks, unusual water flow, moisture, and temperature changes in the water supply. The moisture sensor can be placed anywhere in your home, like under your aquarium or attached to an automatic saltwater / RO/DI water vat.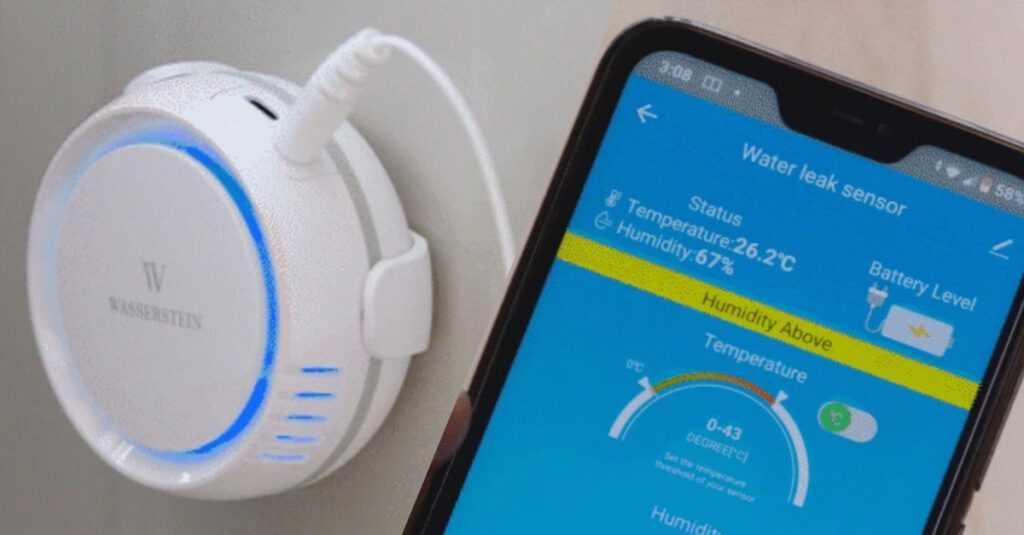 AquaPal is made by the company Wasserstein, which already offers various WiFi-enabled leak detectors on their website. And while Wifi leak detection is nothing new to write about, being able to pair the leak detection with an automatic pipe shutoff valve could save you from a costly leak.
And, if nothing else having an app to monitor water consumption, leak detections, and temperature could bring you peace of mind while away from home.
On the Kickstarter page, AquaPal mentions each device comes with an adapter for immediate installation in the United States, Canada, Germany, and the United Kingdom. All other countries will need to purchase separate adapters based on their sized pipes.
It also mentions that YES it is compatible with PVC pipe material types.
Reef Builders has not tested this product or seen it in the real world, but we thought this novel device could spark interest and curiosity amongst reefers.