This all inclusive sump built into a metal framed circular base was custom built by My Reef Creation and is one of the most impressive pieces of commercial filtration we've seen lately, and an exciting work of art for an aquarium gear head such as ourselves. As you might have guessed the saltwater filtration machine was designed for a future cylindrical tank that will rest on top of it, and includes every, single, thing, that you could possibly want or need for a saltwater aquarium.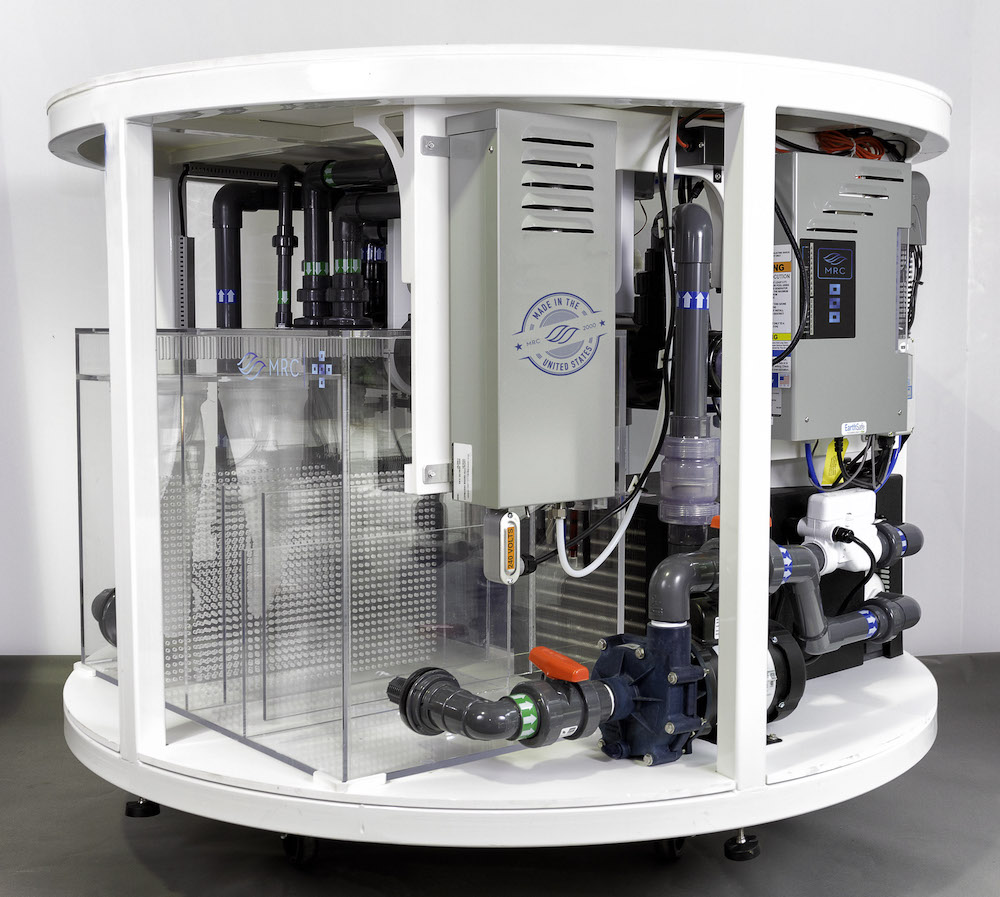 The beating heart of this build starts with the MRC, American made HydroTek external pump, one to drive water through the heater/chiller and up to the tank, and another one to distribute water to a pair of media reactors, an Ultraviolet sterilizer, and the recirculating protein skimmer. The Skimmer itself is an MRC Orca that is bing supplied with a commercial grade Ozone unit, all skimmer waste and air passes through the waste collectors, and all that air passes through a special loop to neutralize any lingering ozone in the air.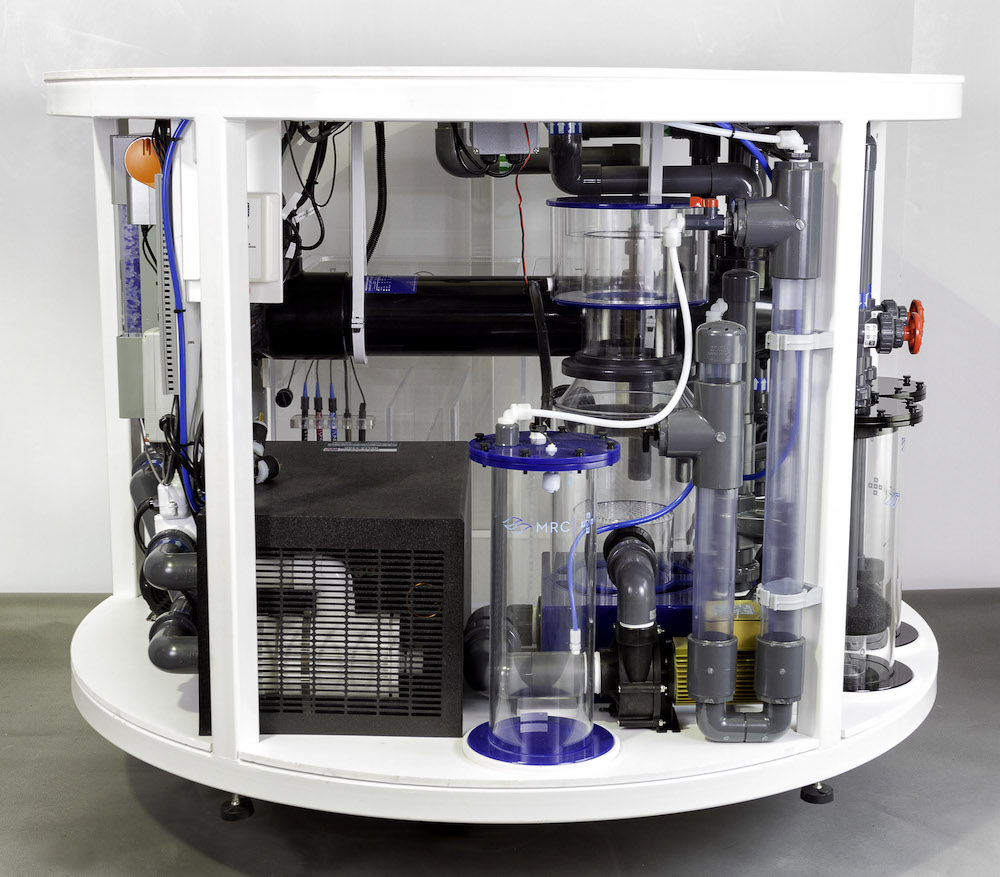 All of the equipment is hand built with the highest quality cast acrylic, and plumbed together with strong Schedule 80 PVC pipes to route everything, including the electrical requirements of the overhead lighting. It might be hard to imagine or picture but routing the return line, plus multiple drains, and the power through the center of the aquarium is an engineering challenge, and we're amazed that it all came together so cleanly.
With such a detail oriented filtration system like the one MRC built into the stand, we can only hope that the saltwater fish display that will be placed and constructed above it will be equally impressive.