ICP water testing and analysis has exploded in popularity in recent years with many different companies offering the service to aquarists around the world. This form of water testing is a delicate affair with many details to consider and lots of nuance that can greatly affect the accuracy and reliability of the results, so it's important to know who is running the ICP-OES machine and interpreting the actual results.
Oceamo was founded by Dr. Christoph Denk, a chemical engineer and research scientist with peer reviewed publications to his name and more than a decade of experience in the pharmaceutical industry. Because of this background Oceamo is gaining popularity throughout Europe with an expanded analysis of aquarium water chemistry and a modern line of chemical additives.
One of Oceamo's most popular additives is simply called DUO, a two-part, ionically balanced calcium and buffer additive which comes premixed so there's no chance of error in the concentration. Oceamo DUO includes strontium, boron, magnesium, potassium, fluoride, iodide, sulfate, bromide and rubidium in proportions suitable for reef aquarium corals.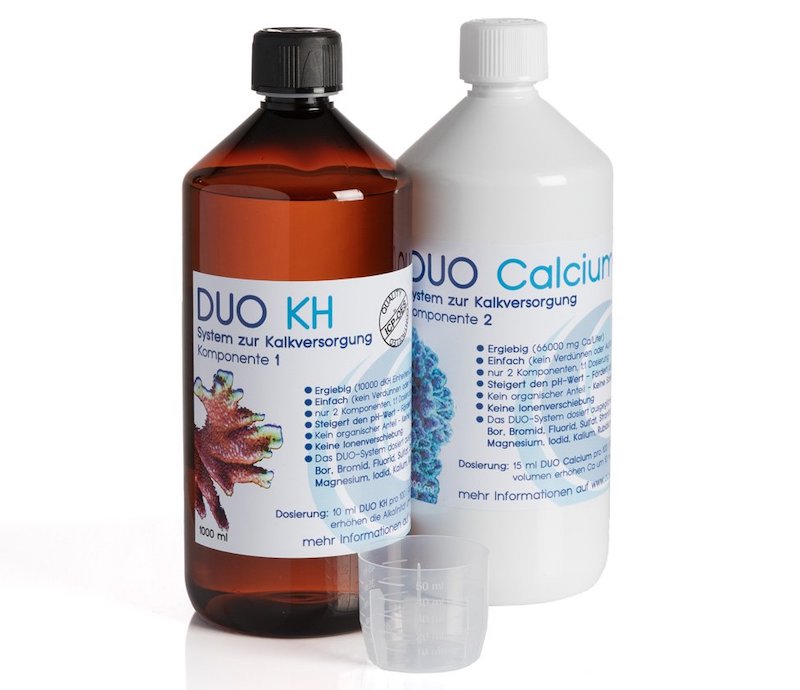 The ICP analysis that Oceamo performs measures all the major elements that we come to expect from ICP testing but also includes testing of fluoride, nitrite and nitrate using ion chromatography, values that other companies bundle into a separate test for an additional cost. Phosphate is also measured separately with photometric testing for even more reliable and accurate results to compliment the results from Oceamo ICP testing.
From what we can gather it appears that Oceamo really goes the extra distance to verify and report the most accurate and useful results. For now Oceamo additives and its testing service are only available in Europe but it's only a matter of time until their attention to detail and commitment to accuracy catches the attention of discerning reefers in other parts of the world.