There comes a time in this hobby that something breaks, or a custom solution is needed, and you wish you can just make it like a scene in some old science fiction movie.  For my last tank build, I needed more stable legs for an egg crate frag rack, a flow nozzle, a floss/carbon holder, and a float switch bracket for my new DIY sump. Well, we have the technology now. In the last 2 decades, the reefing hobby has seen incredible leaps in innovation in filtration, lighting, automation, and knowledge sharing methods.  Along with these 3D printing technologies have finally become consumer accessible and found a niche in the aquarium hobby. Like any trends of mass adoption, the various 3D printing technologies have become more accessible to hobbyists due to lower entry costs, higher quality, and ease of use.  I wanted to share a simplified overview of this other hobby of mine and how it became quite a useful tool in my reefing endeavors.
Technology:
There are two types of consumer level 3D printing methods, Fused Deposition Modeling (FDM) and Stereolithography Apparatus (SLA). In the past these were typically used as prototyping tools for product development and were very costly and complex to operate. At the consumer level currently, FDM is the most used 3D printing method so I will focus on this. I personally own/use 2 FDM printers seen below in my office.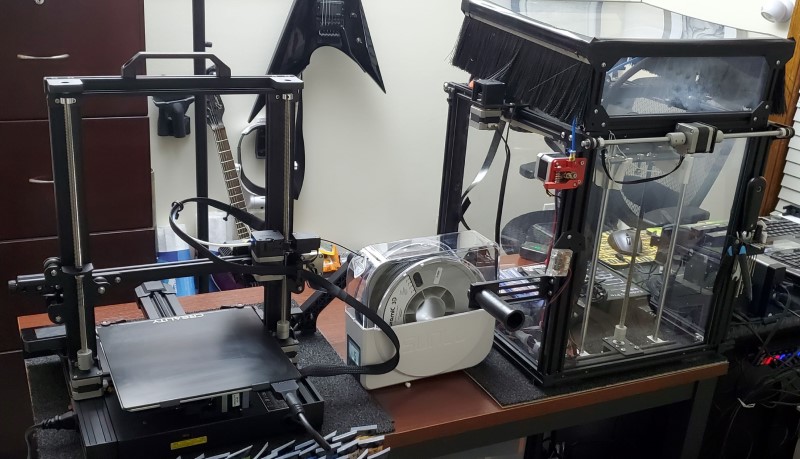 An FDM 3D printer basically a computer navigated extruder that heats thermoplastic filament and builds the object one layer at a time as defined by a computer aided design file.
Like the saltwater hobby, many people originally think 3D printing is complicated to learn. To demystify 3D printing and make it easier to explore, here are some tips to be able to use it as a valuable reefing tool.
Design Files – You initially don't even need to know how to design a part since there are shared files already created by other hobbyists on the internet.  For example, in addition to the items mentioned above some other hobbyists created pump guards, controller mounts, and other products to help customize their system.  As the saying goes, "Necessity is the mother of invention!" What is also great is that many of these designs are shared for free so that the community can share and help improve it.

Popular File collection sites list can be found on All3DP
Below is an example of what a hobbyist had created and shared.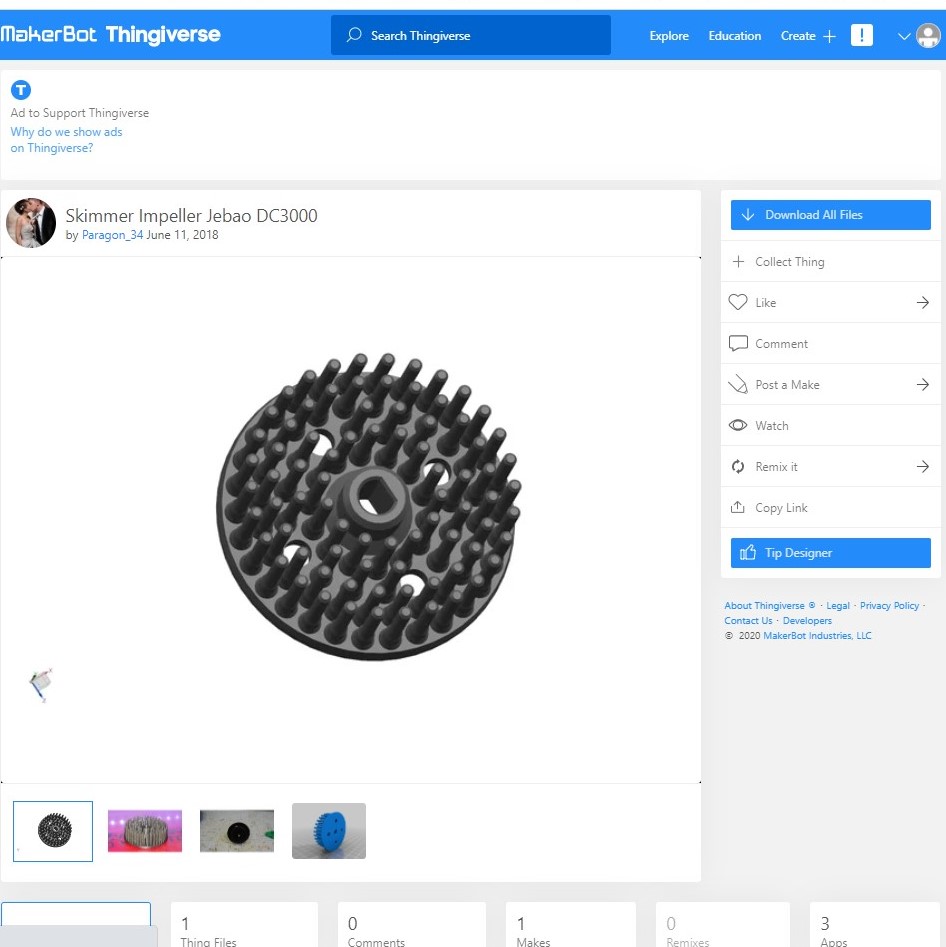 Some popular 3D design tools are AutoDesk Fusion 360, TinkerCAD, FreeCAD, Meshmixer if you want to venture into designing your own parts.
Below is a simple enclosure I made for a DIY Kalkwasser reactor pump.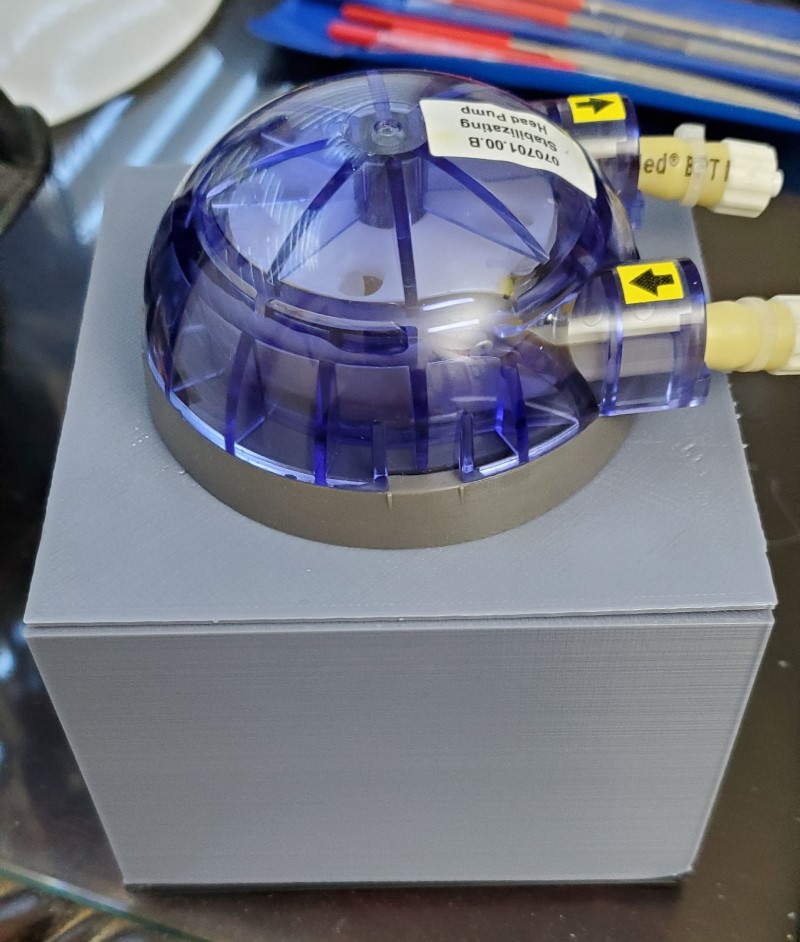 Printers – Choose one pending the size of the part you want to be able to make and the type of plastics you want to use (in saltwater exposed applications you'll want to stick with materials such as PETG or ABS else you can get away with PLA for dry applications. The entry FDM printer cost starts ~$170.
There are many manufacturers of 3D printers, but the key is to find a printer that will support printing at minimum PLA, ABS and PETG.
Some recommended printer attributes should include:
Min Extruder temperature up to 260°C

Min Heated bed up to 100°C

Auto Bed leveling will make life easier for beginners

Included preset Slicer Software that is print ready out of the box

Materials Cost -Filament cost have reduced, and the quality has improved ~$15-25 / 2 kg spool for most PLA/PETG as compared to nearly $50/ 2kg spool when the first consumer 3D printers were introduced.
When I first started 3D printing in January of 2020, I was frustrated that this was not a turnkey process out of the box. But in just 8 months the technology improvements made on my 2nd 3D printer was so apparent that I was printing immediately after assembly without any adjustments. The print quality, features and performance blew my mind for the cost of the unit.
In summary, 3D printing has found uses in the aquarium hobby and more hobbyists are starting to utilize this powerful tool to enhance it. In the last few years, some hobbyist entrepreneurs have even started small businesses selling custom printed reef aquarium related products. This has helped bring more innovation to the community and even create partnerships between hobbyists and traditional corporate vendors. All in all, it's a good thing to further advance keeping these wonderful organisms to the fullest.
Like anything, 3D printing is not for everyone but for those who are intrigued and willing to add another tool to your everyday life I highly recommend exploring it.