MaxOut Aquatics is a startup brand of reef aquarium goods that has recently been acquired by Fritz Aquatics to fill out their saltwater aquarium catalog. The MaxOut products that will now become a part of Fritz Aquatics include a chemical media called MaxOut Pro, a chemical Bryopsis treatment called FuzzOut, and a coral food called Coral Max.
There are many different types of chemical media available for treating and conditioning aquarium water like activated carbon, granular ferric oxide, aluminum oxide, phosphate and organic scavenging resins etc. Reef aquarists are fairly familiar with how these medias perform to ameliorate the chemistry of water in our reef tanks but there hasn't been as much of an understanding of the synergistic effects some of these medias can have when used together, which is where MaxOut comes in.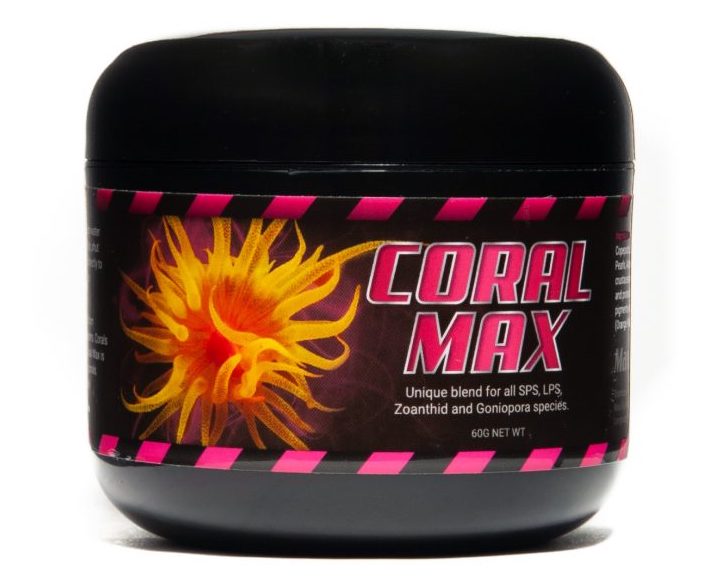 MaxOut and MaxOut Pro are special blends of carbon, ferric oxide, and ion specific resins that together help to polish aquarium water, remove and reduce phosphate, absorb heavy metals and undesirable pollutants. Less well known or discussed, especially by the manufacturers of these chemical medias is that each one – even the cleanest of them – tend to leach some contaminants into aquarium water.
This is why using a balanced combination of activated carbon, GFO, and scavenging resins like the blend found in MaxOut Pro can help to mitigate the trace amounts of leaching. MaxOut's chemical media products are pre-rinsed and pre-bagged so they are ready to use right out of the packaging to start cleaning and polishing aquarium water right away.
The MaxOut brand was founded by Scott Crowe who will join the Fritz team to help represent the products and assist users and resellers on how to best use and select the growing catalog of aquarium products.