All of you should know by now, that the aquarium fishery in Hawaii has been shut down so wild yellow tang are not available anymore. Luckily, Biota company invested few years ago together with Oceanic Institute in Hawaii into commercial production of this iconic fish. And after some few tweekings in the larval methodology, as there are in any new research, they succeeded in producing ideal shaped and colorful juvenile yellow tangs.
At the moment Biota is completely overwhelmed by the sudden increase in demand.
They have plenty of juveniles on the way but the salable stock cleared out fast!
They will have limited stock in February and will be back to full scale sales in march.
The amazing thing about these captive bred yellow tangs is how hardy they are. They are of the perfect size, for home aquariums. They are eating pellets from day one and the losses from any stressors that normally impact the wild ones is significantly better. One thing we seem to hear a lot about is that buying them small and introducing them to your reef means that they settle in and school really well (notably different from wild caught that tend to be a bit more aggressive). The fact that they get to 'settle' in your home aquarium means they are more adaptable and less stressed as they grow in to the tank.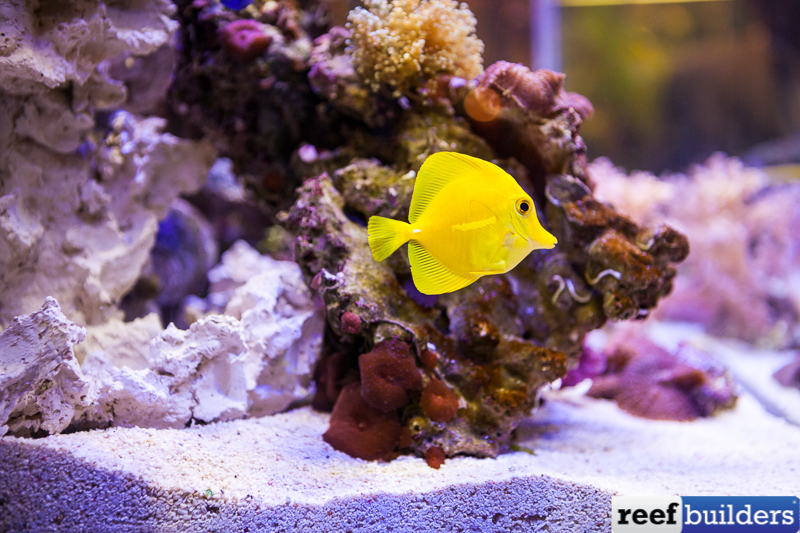 Biota team is hard at work trying to produce more numbers but keeping the same standards of quality that they have worked so hard to achieve. It is a serious challenge and Biota is super proud of the efforts their team and their partners (Oceanic Institute) are going to.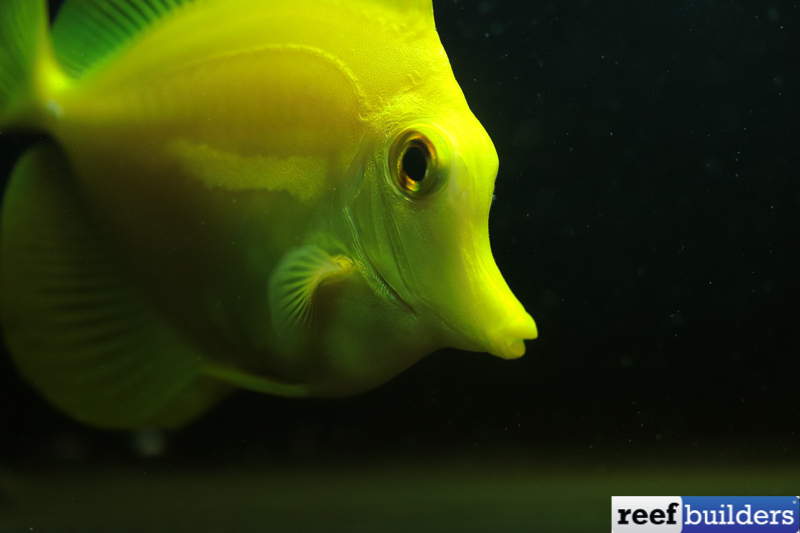 These fish will only be available on Biota website, and a few other selected retail store, at a fair and reasonable market price. Biota is also on the verge of another sensational captive bred fish, but still fine tuning the whole process to market a perfect fish. stay tuned for new great news to come!
I find it personally unfortunate, that the closure of a perfectly sustainable fishery is the only 'wake up call' that our industry seems to understand in order to move forward. This should be taken as an example for many other aquarium fisheries around the world. The time is now!