The Comline Silencer is an exciting new aquarium accessory from Tunze that should help reduce the degree to which you can hear the air intake of your protein skimmer. The Tunze Comline Silencer uses an innovative new design and if we're being completely honest, for a company that is well known for thinking outside the box we're actually surprised we haven't seen this much needed improvement to the air silencer from Tunze sooner!
Ever since our protein skimmers shifted towards needle wheel air injection technology which aspirates air into the device, air silencers have been mandatory to help muffle the loud and disruptive slurping noise. The basic design of standard air silencers has been rigid tubing contained within a larger cylinder but in more than two decades we've very little to virtually no improvement from this original template, making the air silencer an aquarium accessory that is ripe for improvement and innovation.
In all of our time covering reef aquarium products, it has always surprised us that we've barely covered a handful of improvements to the venerable air silencer, with only two or three significantly innovative designs, or add-on replacements for existing protein skimmers. Thankfully Tunze has finally set their sights on this long ignored protein skimmer accessory and it looks like they've really created something novel and improved.
By their own admission Tunze's existing air silencer is quite rudimentary consisting of a couple tubes coming from a small cylinder, but the new Comline Silencer has a lot more going on. This flattened disc shaped silencer has a spiral chamber within it which is also fitted with a piece of foam to help further dampen the noise vibrations resonating inside this two dimensional snail shell.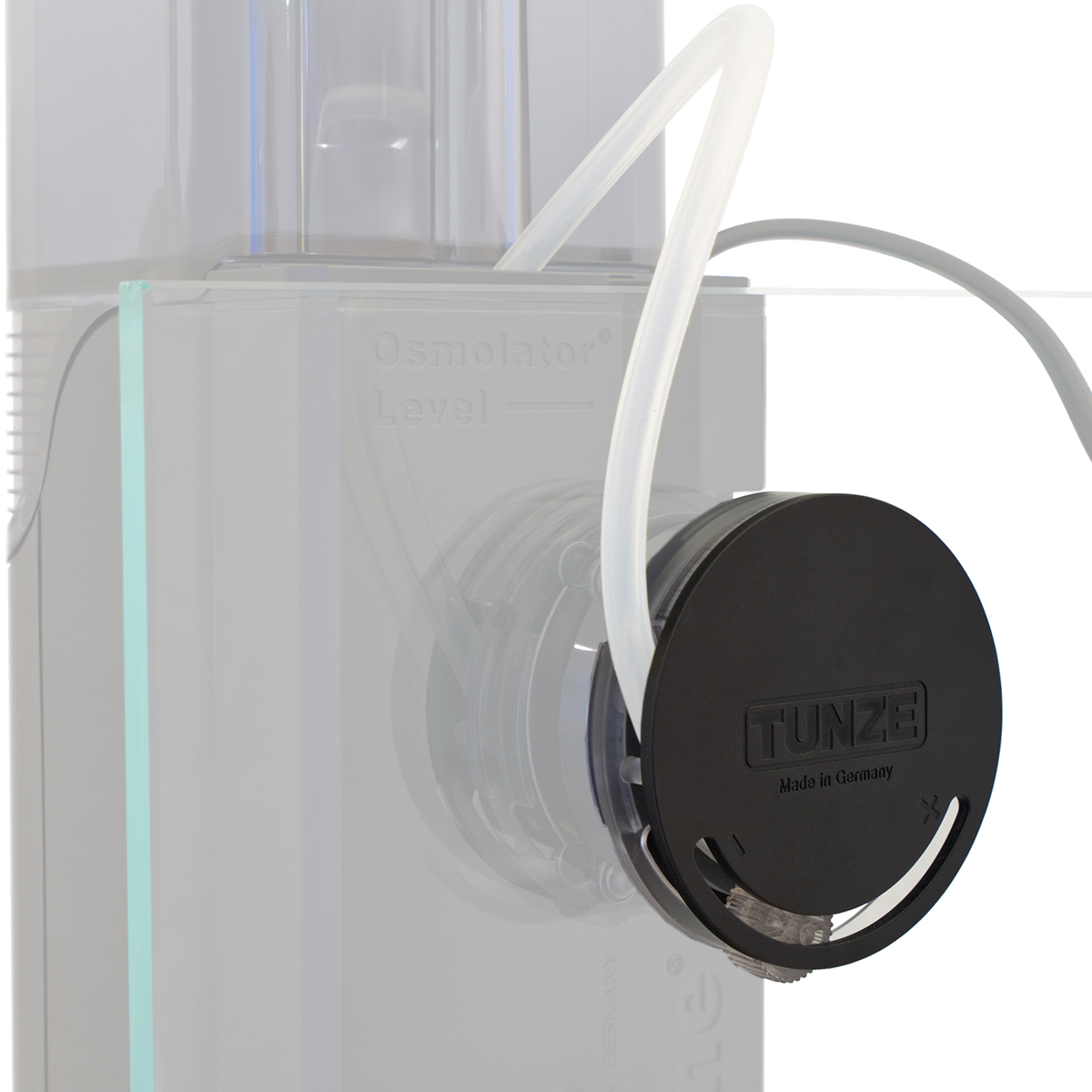 Tunze thought ahead about the long term use of the new Comline Silencer because this piece of foam is not an air filter and does not fit the internal spiral perfectly so there is no chance of it becoming clogged. But the Comline Silencer has a couple other beneficial features in that it includes a built-in air flow regulator in the form of compressive dial screw, and it conveniently attaches to existing Tunze magnet mounts.
At just $15 the Tunze Comline Silencer is a must-have accessory for owners of Tunze's broad catalog of protein skimmers, especially those which use a magnet mount so that you can have the whole ensemble. The video featuring the Tunze Comline Silencer does an excellent job of showing all the features of the new silencer design however we're a little bit surprised that there's no demonstration of how well it actually reduces the noise coming from the skimmer – it might be a missed opportunity and we can imagine how well this spiral chamber design might work, but will have to try out it out for ourselves to determine its actual effectiveness. [Tunze]