The AquaticLife Coral Cover is a new type of light 'fixture' which is the LED follow up to their T5HO Hybrid light fixture. This new piece of lighting kit enables reefer to completely fill their tank with a blanket of light coming from every direction with all the benefits of long lasting and colorful light emitting diodes.
For reefers wishing to add a source of fill light to their existing LED light fixture the AquaticLife T5HO Hybrid has been a popular plug and play option to elegantly combine the benefits of T5 and LED into one solid and clean lighting assembly. The AquaticLife Coral Cover is essentially the same kind of lighting engine but it uses the AquaticLife Edge Striplight for aquarists that prefer the controllability of multicolor, multichannel LED striplights, or simply don't have a taste for replacing high output T5 fluorescent lights as they gradually burn out and become dimmer.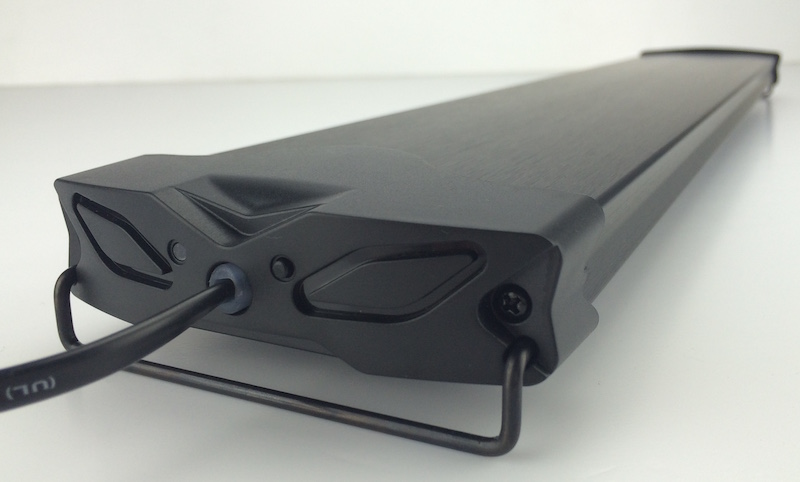 AquaticLife offers their Coral Cover hybrid combo light fixture in three sizes to cover two, three, and four foot lengths with a single assembly or multiples for larger tanks and they are all 18.5 inches wide but with a big enough gap between the striplights to slip in a Hydra, Radion or Kessil lights of choice. Just like the Wifi Edge LED fixtures the striplights within the AquaticLife Coral Cover are wirelessly controlled and programmed using the HM Electronics Aquamaster app so you can make the LED channels cycle in tune with your primary light fixture to achieve your desired lighting cycle.
The dual striplights and all metal assembly of the AquaticLife Coral Cover makes for a fairly weighty light fixture that maxes out at 17 pounds for the largest four foot model before you add any primary light fixtures, so the only real option for mounting is to suspend the light with the included hanging kit. With so much under the hood of the Coral Cover the cost is more than just a simple add-on with the two foot fixture retailing for $359, the three foot Coral Cover prices out at $499 while the four foot combo fixture will set you back the price of a single high power LED fixture at $629.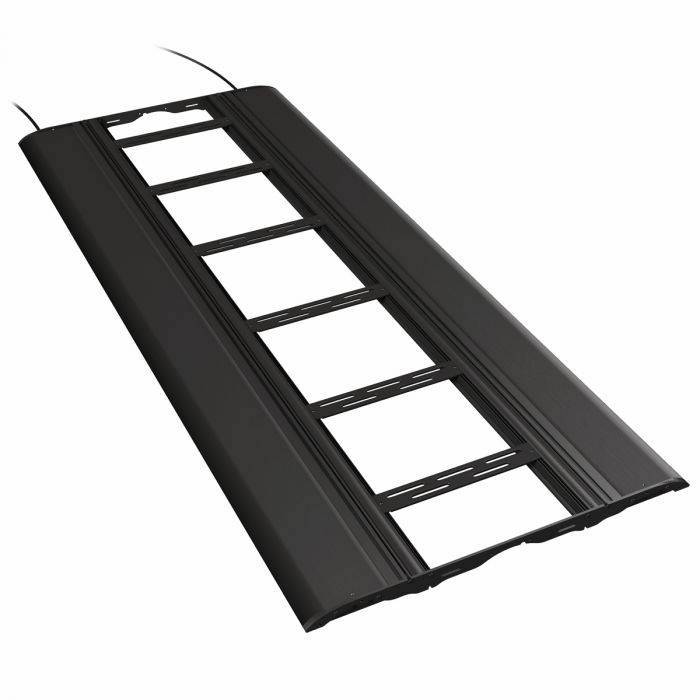 Of course we relish the ability to bring more diodes to what is essentially an LED lighting party but the real coup de grâce of the AquaticLife Coral Cover is the ability to angle the striplights inwards – towards your corals and reef life – by up to 15 degrees for maximum illumination of the aquarium display. With their newest release AquaticLife has a firm grip on the supplemental lighting market with both LED and fluorescent options to appeal to the widest range of reefers possible.