For the past ten years my work has been focused on successfully inducing coral spawning events in aquariums, but Homophyllia australis is a species that remained elusive to me despite four years of effort and commitment. The challenge of working with this species is that no information is available in the scientific literature about how, or when, it reproduces and so a systematic approach (and a good wedge of personal funds!) has been needed to unlock this iconic species' secrets.
When working with branching species like Acropora, frags are taken periodically to observe the developing oocytes (eggs) and sperm within the coral. This gives a lot of information, such as if it's a brooder or broadcast spawning species and, if it's a broadcast spawner, based on the size and colour of the oocyte we can tell when the colony is likely to spawn in relation to the water temperature and lunar cycles.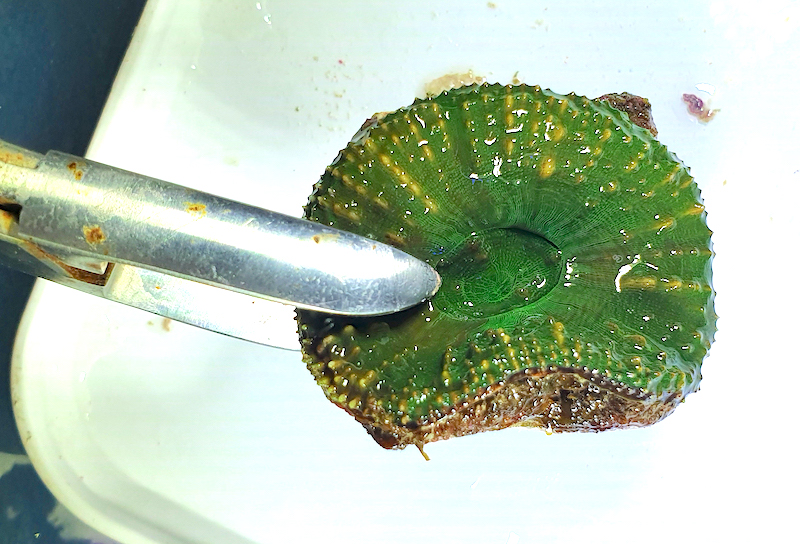 Homophyllia australis being a single polyp means fragging will likely killing it but, despite the risk, it's the best approach that can be used to work out its reproduction. So I've been ordering in new polyps, only to cut them in half when they arrive in an attempt to gain further information about its life cycle – a painful and costly act all in the name of science!
Using this approach, I've seen that Homophyllia australis (unlike its Brazilian cousin Scolymia wellsi that broods) is a hermaphroditic broadcast spawning species, meaning it contains both male and female gonads and releases eggs and sperm into the water during a spawn event.
This year I've had multiple individuals releasing gametes together in my home coral spawning system which has been a crowning moment for all the years of hard work. My system at home is a modification of our coral spawning systems we produce for research groups around the world and is programmed to replicate the southern reefs of the Great Barrier Reef where this species is most common.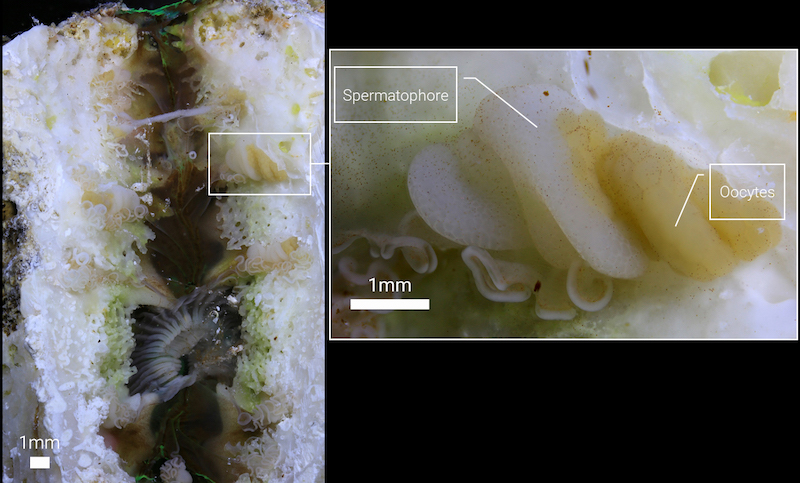 Fertilisation rates from this spawn have been good, resulting in high numbers of developing embryos from this first aquarium spawning of the species. Embryological development period is similar to other LPS species that I've worked with, Micromussa lordhowensis and Blastomussa wellsi, with planula forming from day three when at this point they drop out of the water column in search of a suitable substrate to settle on.
In addition, settlement has also been good with plenty of polyps forming, and while it's still early days with lots more data to collect on growth and survival rates, it's a great start in moving this species a step closer to aquarium-based aquaculture. I'll hopefully have an update in six months with some more positive developments.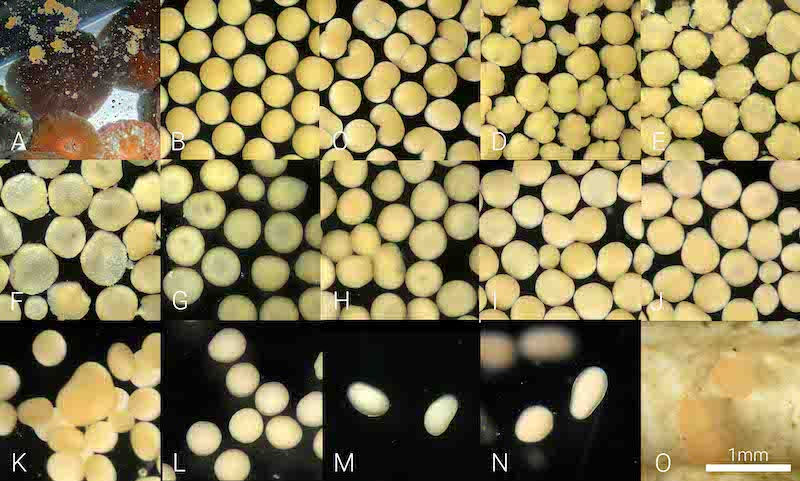 Dr Jamie Craggs is the co-founder of the Coral Spawning Lab, the Aquarium Curator of the Horniman Museum and Gardens and a scientific associate at the Nature History Museum, London. He specializes in inducing coral spawning events in aquariums and developing new approaches to rear juvenile corals ex situ.