Chihiros has added a new Dosing System to its aquarium equipment line-up. Consisting of a four-head dosing unit, four dosing containers, and tubing, the most stand-out feature of the new kit is its design aesthetics, clearly being aimed at the image-conscious aquascaper. The doser itself is app controlled but finished in steel effect silver, whereas the dosing containers wouldn't look out of place in a modern bathroom, and filled with soap or scents. The containers may be a little on the small side for most of the reefing fraternity although they have some real-world practicality with Red Sea-Esque nippled screw caps, volume measurements, and labels for the user to write just what liquid is in each container. The containers sit inside a slim, metal dosing container holder with rear cabinet mounting and the whole package would make a wonderful addition to any interior design-led aquarium in need of some dosing automation.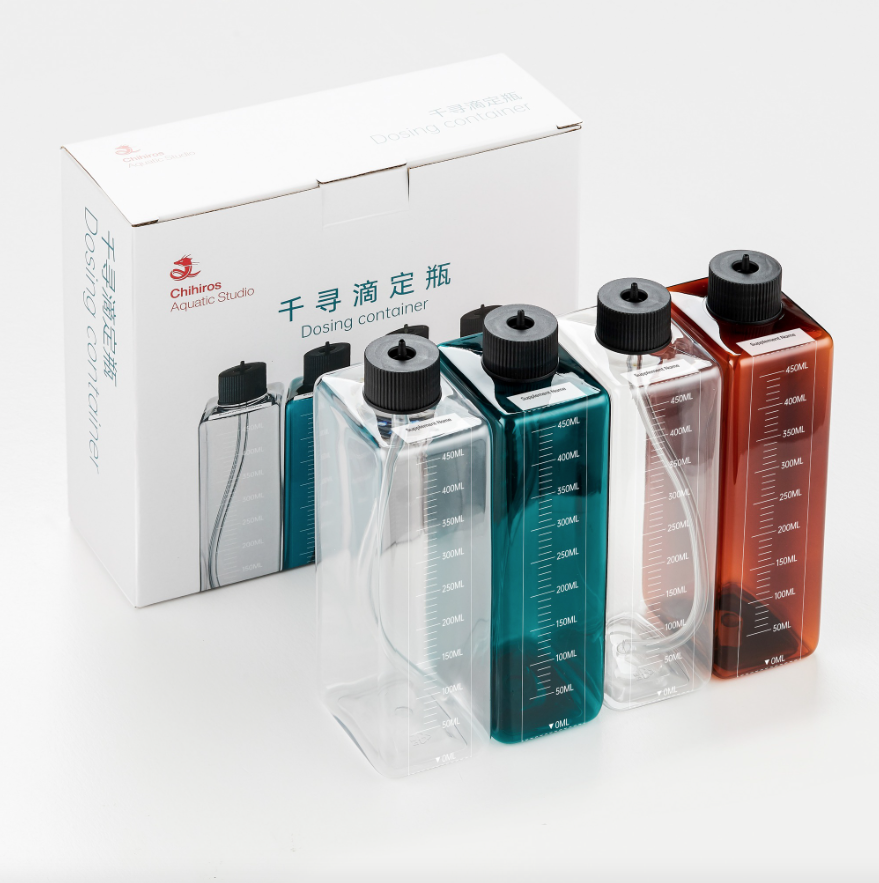 The design doesn't stop there though as the dosing tube holder combines form and function too. Unlike the standard four-way acrylic clamp the Chihiros Dosing Tube Holder comprises one piece acrylic, only the tubes sit within the molding, the molding clings to a tank rim and the liquid will be dispensed out of the holder itself, not the flexible tubing.
The Chihiros Dosing System is clearly aimed at freshwater aquascapes although its "fresh" look at dosing system design merits its inclusion on Reef Builders. For a long time now reefing has taken design cues from aquascaping, many features of which like rimless tanks and low iron glass are now saltwater industry staples. Let's see how long it takes for these latest equipment designs to bleed into the marine aquarium hobby.