The humble algae clip is one of the most important ways to feed seaweed to our herbivorous surgeonfish and reef fish but this accessory hasn't enjoyed much attention from the DIY and creative types. The main question reefers have to ask themselves is whether to get an algae clip with a suction cup or a magnetic mount but the Nori Nibbler is an interesting new way to make sure aquarium fish get their greens.
The main construction of the Nori Nibbler is a colorful PVC cylinder with a powerful magnet to attach to the aquarium glass. After wrapping nori around the tube a cylindrical mesh grid slips over the Nori Nibbler to retain the algae and creates a really nice, large surface area for aquarium fish to feed from.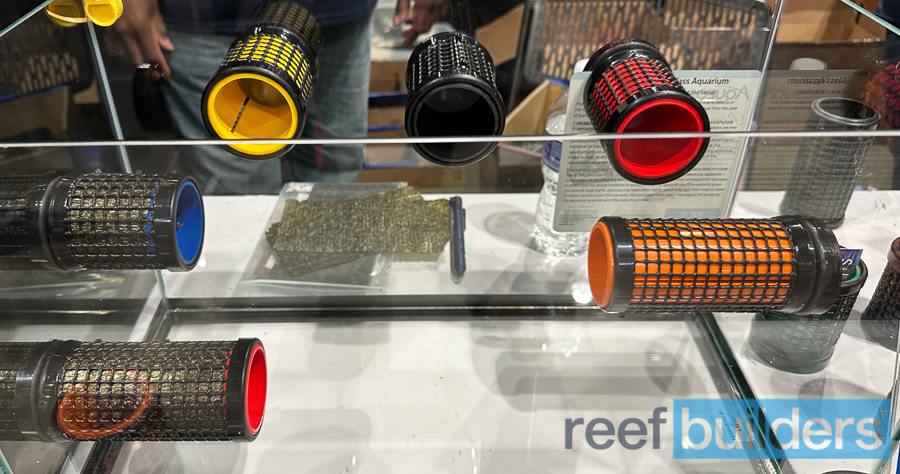 One way that the Nori Nibbler is an improvement over a typical algae clip is that no single fish can hog all the algae or rip it out of the clip since the fish really have to work to get their grazing on. We're not sure that the large cylinder jutting out into the water column is great for all kinds of aquariums and sizes but it does provide a really nice grazing surface so that all the fish get a chance to eat some algae. The Nori Nibbler was created by Saltwater Solutions and is available in two sizes, a small Nori Nibbler which is three inches long for $40 and a five inch long large for $55 with both of them being a tad over two inches in diameter.