It's been a year and a half since we saw the first pictures of Panta Rhei's latest pump and now we can finally tell you its name and go through its specifications. Named the Hydro Tube, this brand-new DC pump from the people who brought you the Hydro Wizard is designed specifically for closed-loop pipework configurations where strong water flow is required without the pumps being visible in the tank.
There are four models available capable of pumping between a healthy 11280lph/2980gal/h and a staggering 160000lph/42270gal/h, with the smallest model, the Hydro Tube 42, capable of turning over 2980 gal/h for just 33 watts of energy. What's more, all models can pump that amount both forward, and reverse.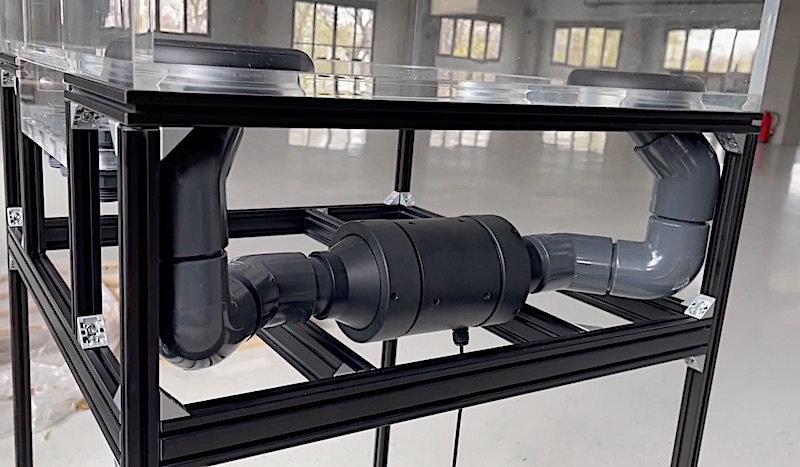 To fit one you'll need a drilled tank (or a drilled public aquarium,) although Panta Rhei takes care of the specially designed bulkhead fittings, each doubling up as both inlet and outlet, depending on the way the water is traveling. Then you just need some 2" or 50mm pipe for the 42 model, 90mm pipe for the 63 model, and some truly cavernous 150mm/6" diameter pipe to hook up the Hydro Tube 75, 42270 gal/h, Leviathan.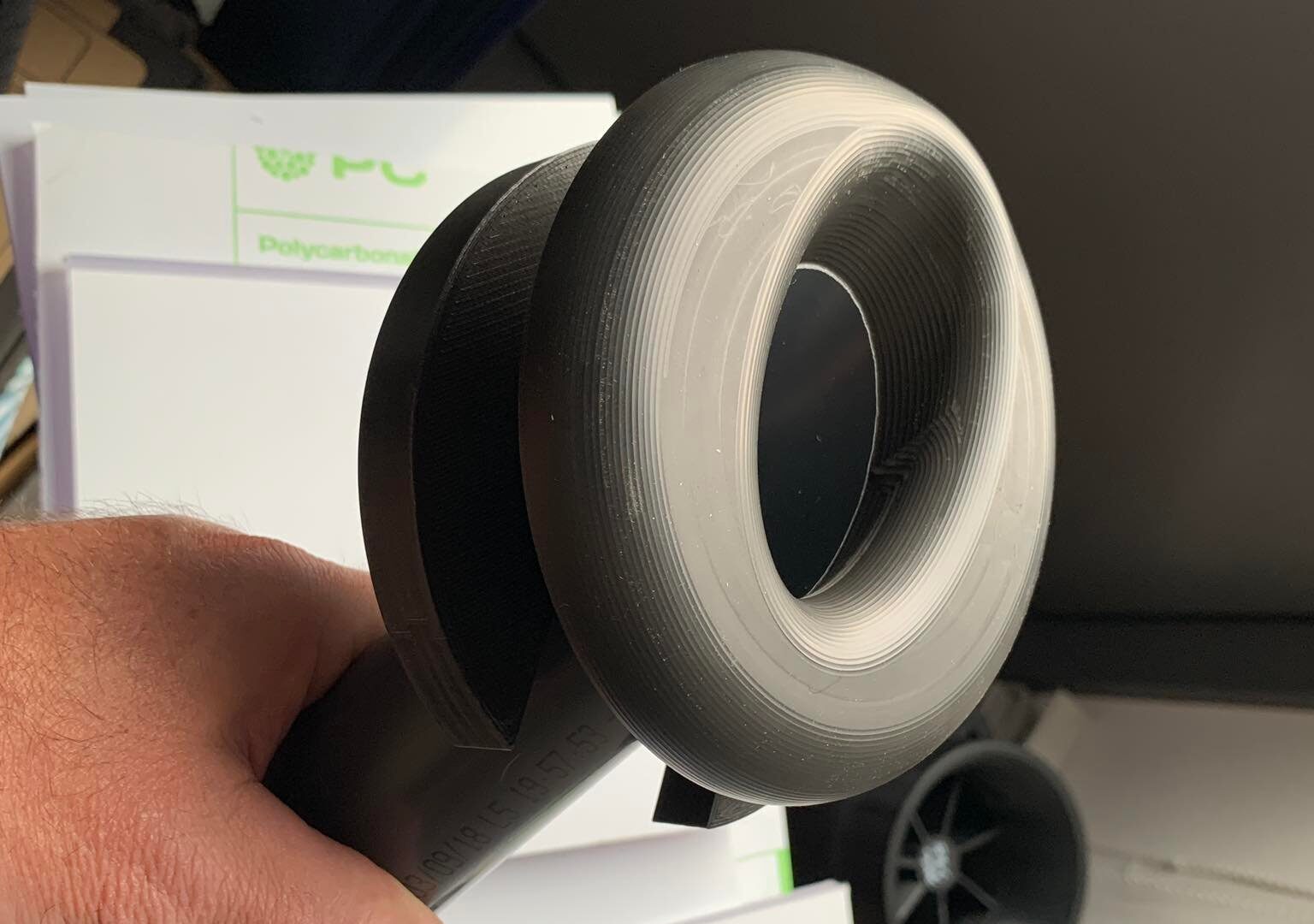 Remove the pumps from your main display tank and straight away you have a much cleaner look, but think about how and where you could fit one or more closed-loop pumps and flow patterns could start to get really interesting. Drill two holes in the base of your tank and you can have water flow alternating from left to right, and right to left. But drill four holes, fit two Hydro Tubes and you have all four corners of the tank covered, with no dead spots because they can suck as well as blow.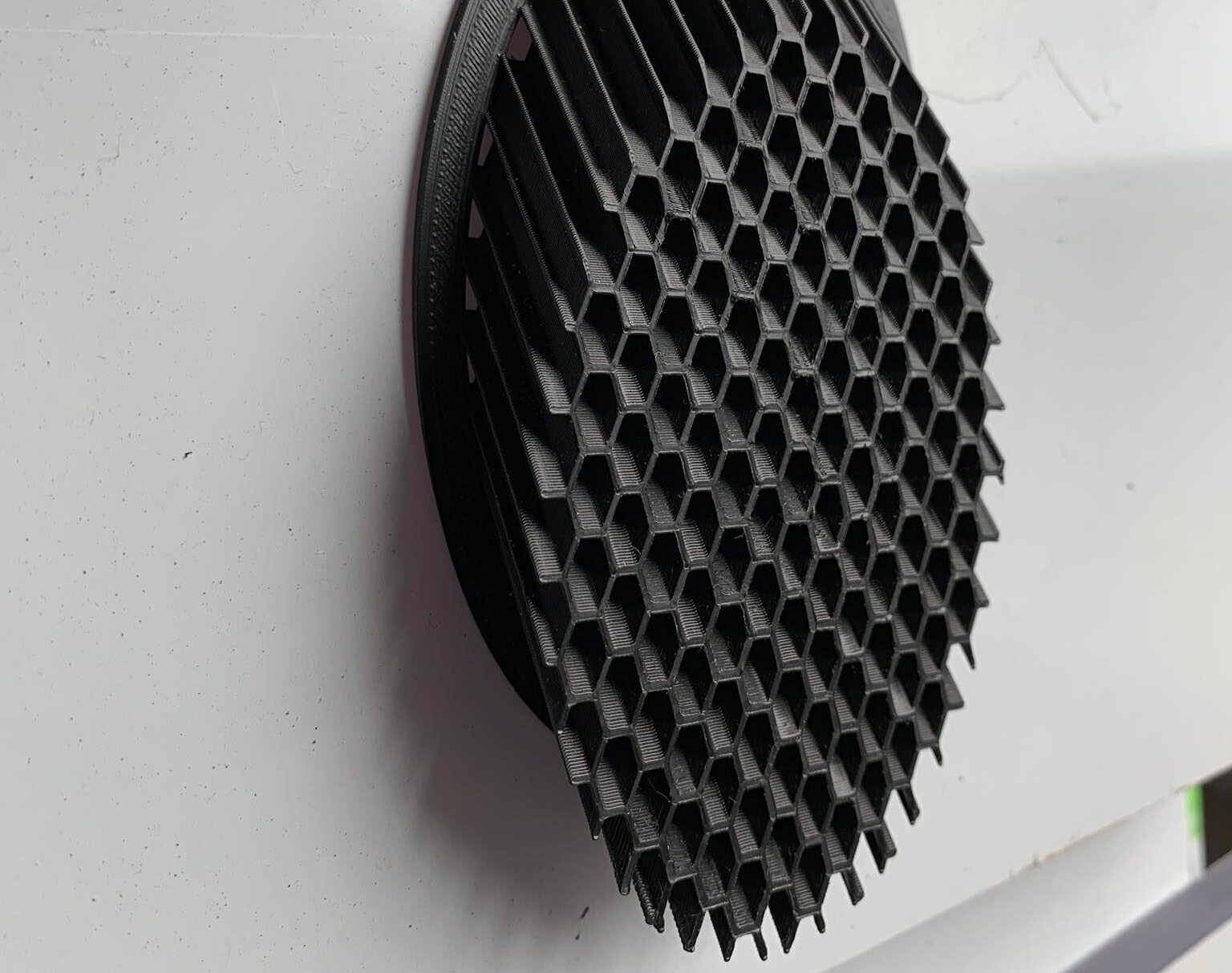 Or you could even fit them to the side panels of a peninsula tank, or a hole-in-the-wall aquarium situation. Fit multiple Hydro Tubes and your tank world will literally be your ocean. They are submersible too so can be mounted in or out of water. Plan a large, custom build tank from scratch and the Hydro Tube offers a lot of options…
Every Hydro Tube is designed and hand-built by the self-proclaimed "Rebels of Flow" in Germany. In terms of looks, they range from well-made to solid, rocket pack to weapons-grade, and each one can be further modified at purchase to accommodate each individual's needs for mounting, cable length, and software capability. As you might expect the impeller is large and robust in design, with straightened-out blades to enable forward or reverse water motion. With virtually limitless power, solid construction, and versatility the Hydro Tube is a Fluid Dynamics engineer's dream, and we can foresee Panta Rhei's technology being put to use outside of the aquarium industry too.
Closed loops are not new though, neither are reverse flow settings, and you don't need a Hydro Tube to power a closed loop when any amphibious pump will do. We haven't seen a purpose-built, truly inline closed-loop pump like this before though, combining DC control functions, reverse settings, flow equal to that of a fire hydrant, with applications ranging from home aquaria to the largest public displays.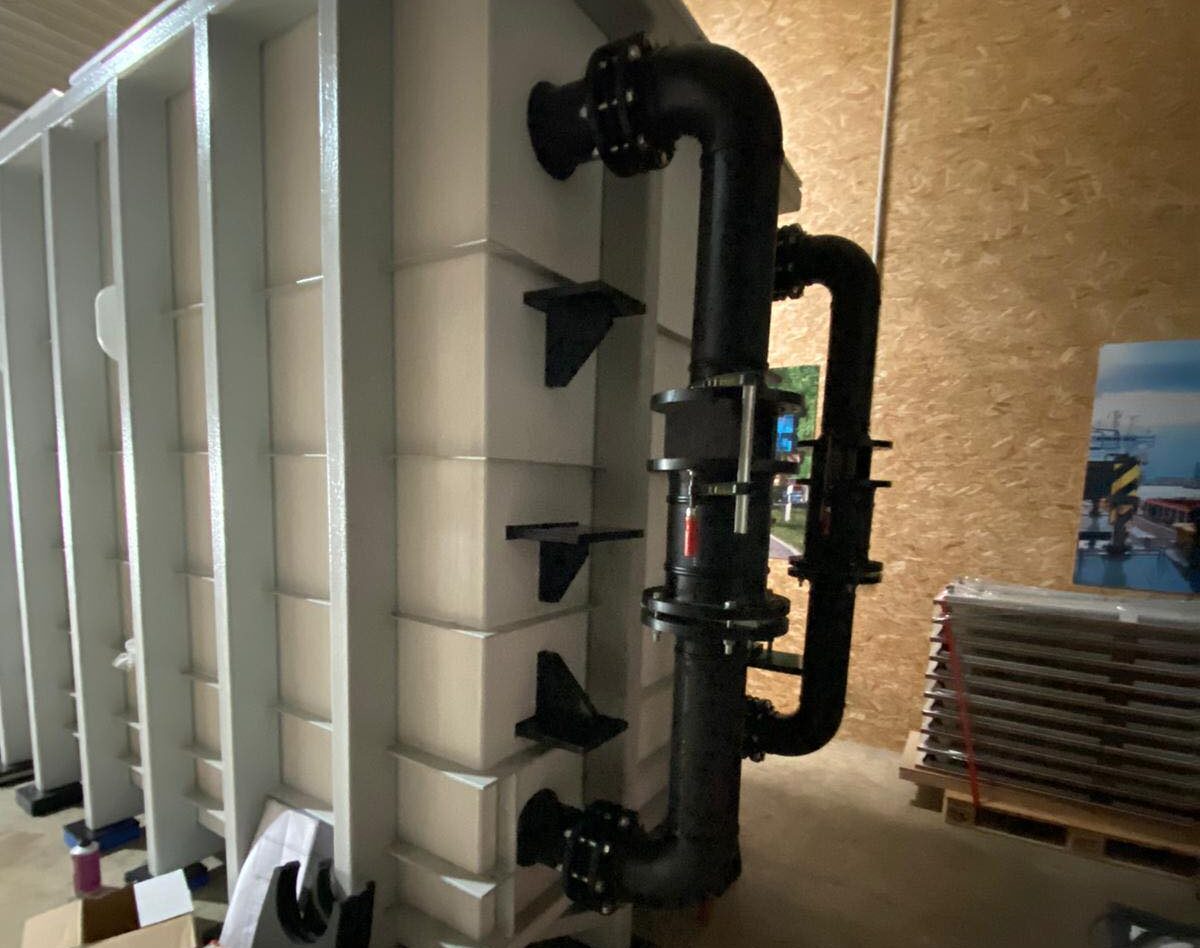 You may also be wondering, (like we were,) about the risks of fish and sand being sucked into the pump's inlets with such high flow rates. Panta Rhei's Matthias Kahlig assures us there will be no such problem however as another unique design feature, a honeycomb-like, gridlike intake strainer should prevent fish from being sucked in while being able to pass fine sand straight through it, spitting it out on the other side. So substrates can be used with the Hydro Tube, just up to the top rim of the bulkheads.
Pricing
We know we want one but how much is one of these things going to cost? Prices start at €949/$987 for the HT42, €1999/$2080 for the HT63, and €5990/$6234 for the 75. The 75 comes in both Hydro Tube and Hydro Tube Light versions.