Once in a while, you come across a coral during a dive, and you can't not share it with everyone. This was the case during an exploration dive in the south of Sumba. Exposed, high swell, cold up-wellings, everyone was expecting Manta Rays and sharks…, and while everyone was locked on the blue, hoping to see some megafauna, I was doing my business, eyes locked on the rocks, looking for what kind of weird corals I could find there. And luck struck, as I came upon the craziest Ludicrous Chalice, Echinopophyllia aspera, I've ever seen in my life.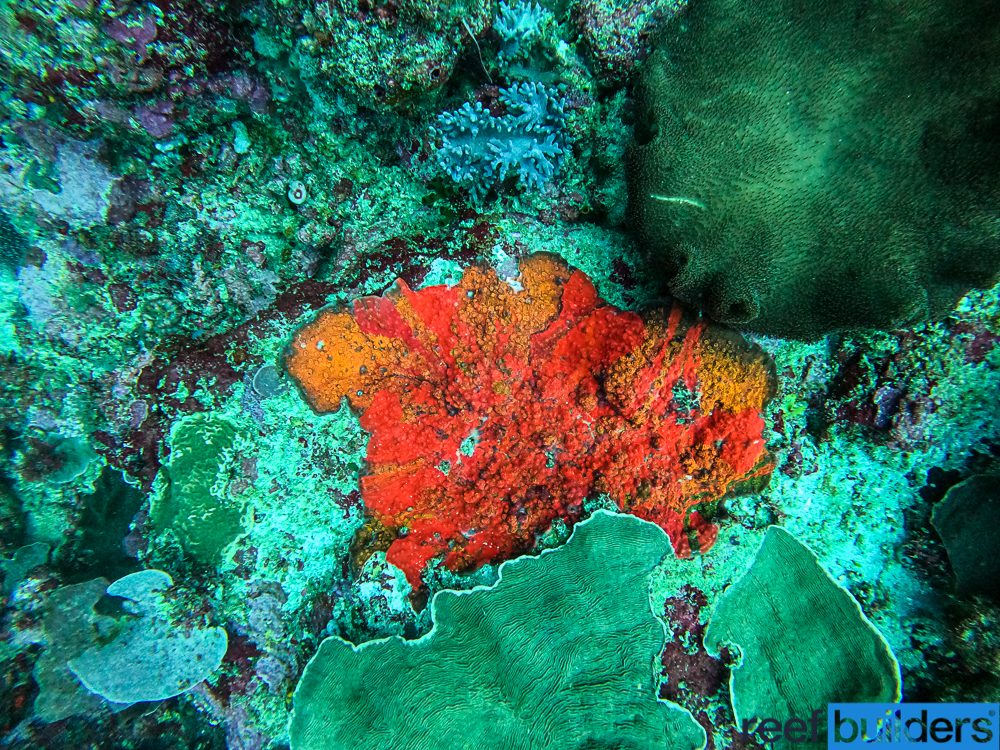 A few years ago, some farmers found and cultured some specimens. I wrote about it, but Jake Adams came up with the name. So this particular piece brought back a wide variety of very contradictory feelings.
The joy of finding myself one of these corals, and of a crazy size and color, the souvenir of sharing it with Jake, the sadness of not being able to share this new one with him, but also the imagination of finding it with him, and how crazy we would have been under water. It is for these exact moments that I keep on diving!
Such a beauty
It's really hard to even start describing that particular coral. Ludicrous is such a good name for it. A red base, that shifts to orange, and in some particular spots end up in green.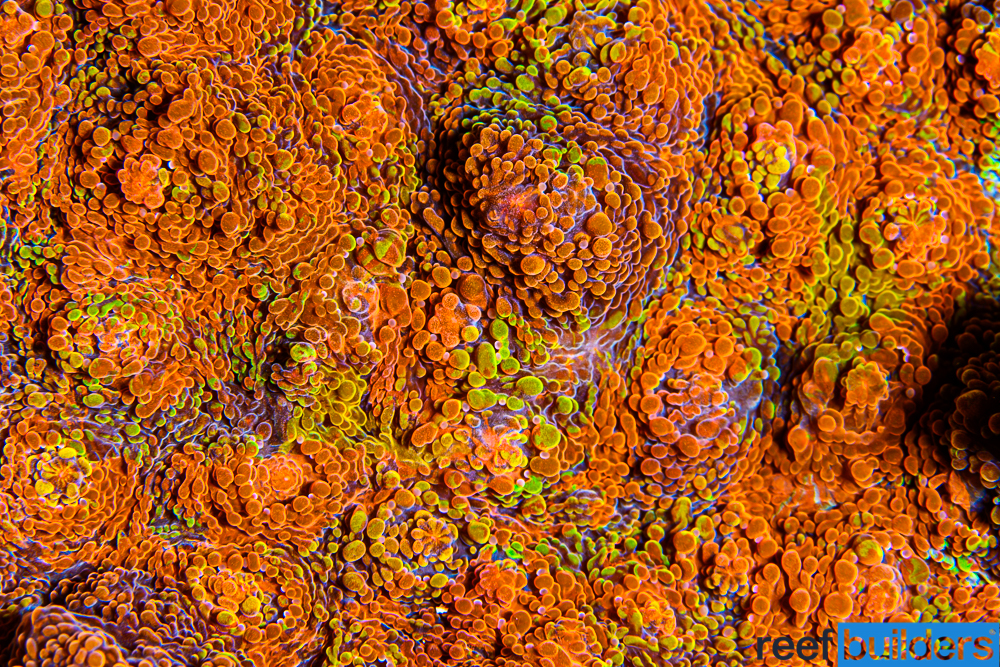 With all the possible shades and mixes in between, to the point that there is not a square inch of that coral that looks like any other square inch. Every single spot is unique and different. That's why these corals are truly amazing and invaluable.
The unexpected
I had found small colonies of 'Ludicrous' wanna-be Echinophyllia aspera in the past. But I always found them in quite a protected reef environment.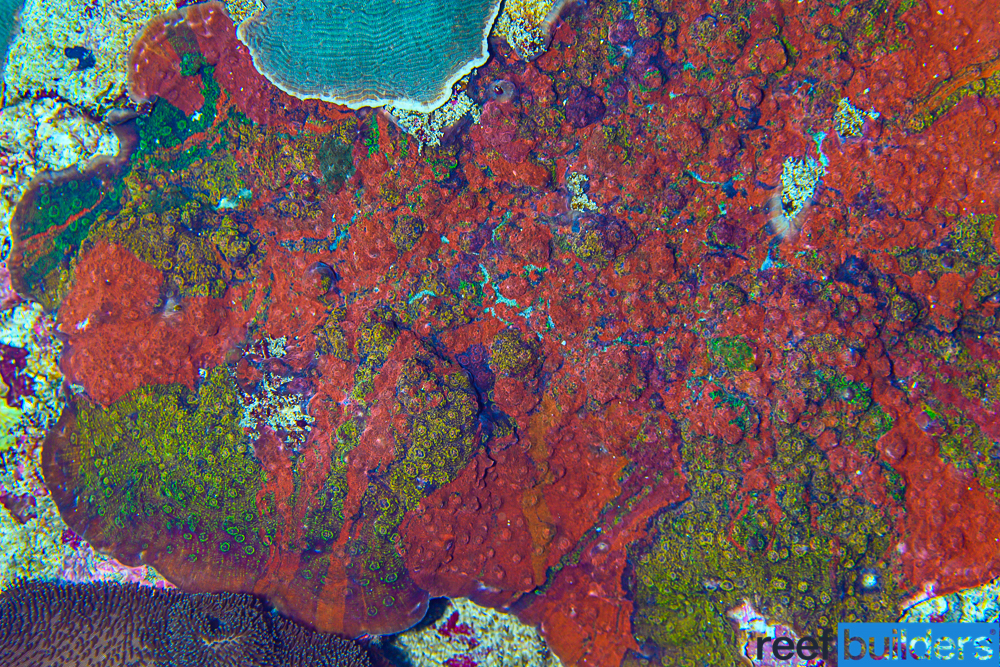 While this one was 25 m, (75 feet) deep, it was a calm day, and we could still feel the surge from the small swell above all the way down to 35 m (105 feet). So on a good full fury Indian Ocean Swell, like it's famous for, all around the world among surfers, this place must be apocalyptic.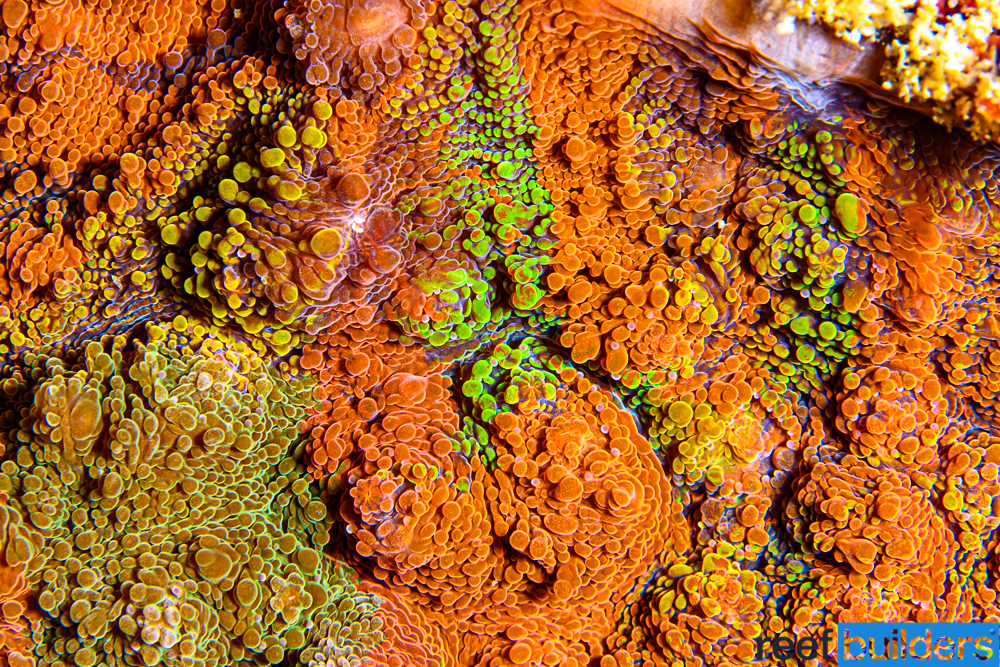 This reef was a series of rocks just sticking out of the water. One side was quite protected and had a nice gently sloping reef covered with corals. On the other side, where we found that beauty, was exposed and quickly dropping rocks, with very few corals covered due to the extreme conditions. Really not the kind of place I would have expected to find that particular coral.
A considerable size
So not only it was unexpected, not only the coloration was full blown out, 'ludicrous' mode, but the size of it was also exceptional. Almost a meter (3 feet) long by a foot wide (30 cm). A lot bigger than any other colony I've seen before.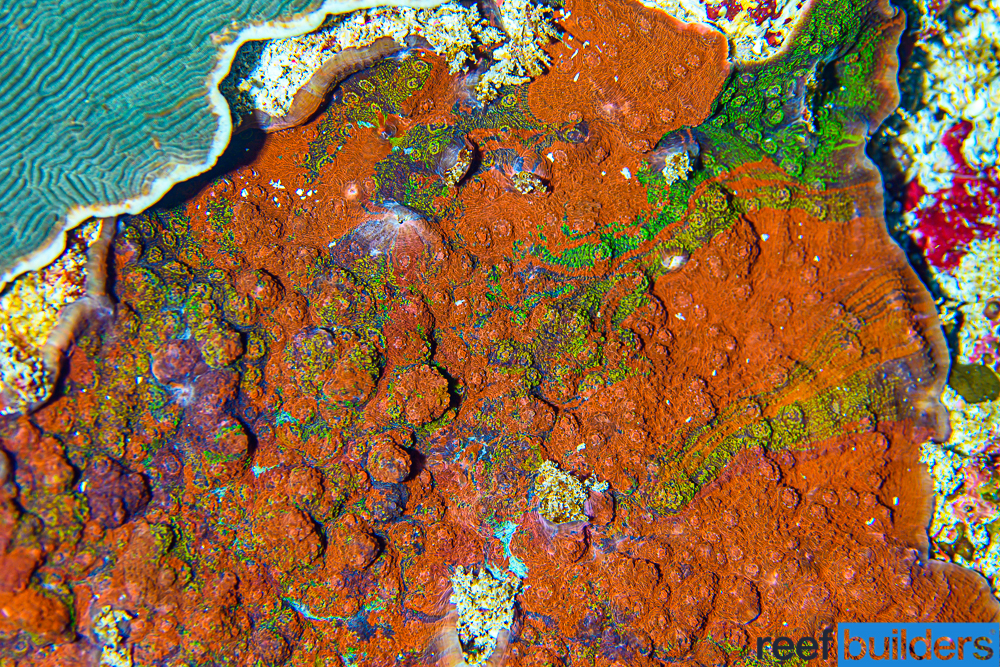 Even though the colony was so extensive, it only had a small corner with the three base colors on it, so it would be difficult to extract many real ludicrous out of it.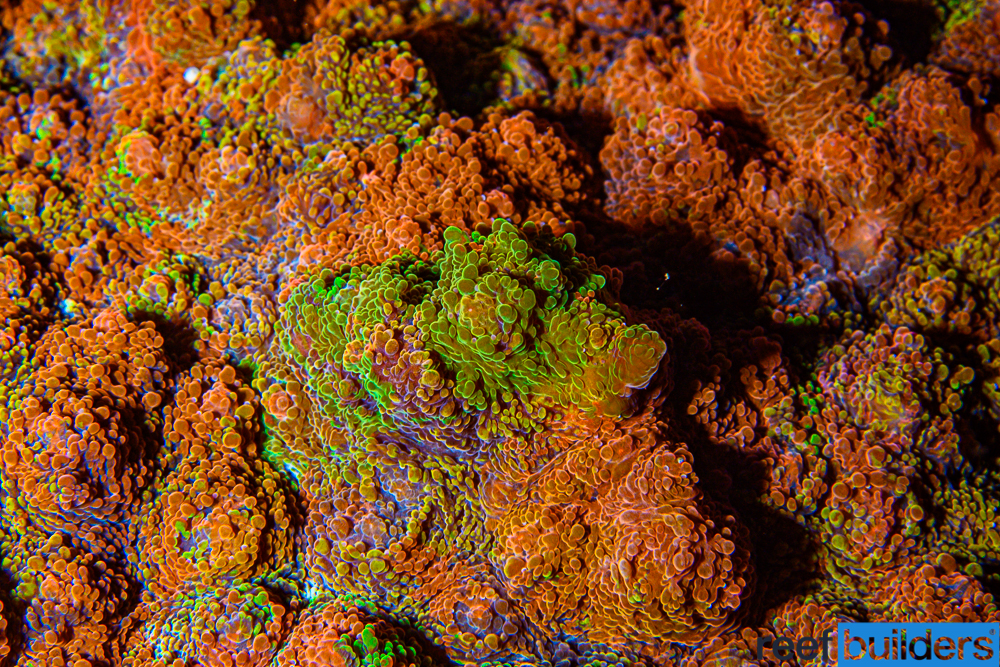 Once upon a time, we find an astonishing coral, and I couldn't resist sharing it with you.