Fifty-year-old Italian equipment manufacturer Sicce has launched a revolutionary new combined heater/thermostat called the Scuba Contactless. It is fairly conventional in size and look, being manufactured in-house from durable glass and coming in seven different wattages up to 400 watts. But you'll note the lack of an adjustment knob, and it is the first aquarium heater ever to incorporate Near Field Communication (NFC,) technology, which means you can connect the heater to your phone just by holding it next to the device. So just like you would pay for something with your phone in a restaurant or store by holding it over a terminal, and tapping to pay, you hold your phone within 2″ of the heater and tap to connect.
Hold your phone within two inches of the Scuba Contactless and it will connect to Sicce's growing ecosystem CONTRALL app, even if the heater isn't yet plugged into the power. From there you will be able to adjust the temperature from 59F-95F/15-35C in 0.1-degree increments. If you're an existing Sicce SDC user you'll note that your Sicce return pump or wave pump also reads the temperature of the water, but connect a Scuba contactless to the app and all three can then be calibrated so that they are in sync with each other, and will also then give you global updates and notifications of the temperature of the water in your fresh or saltwater tank.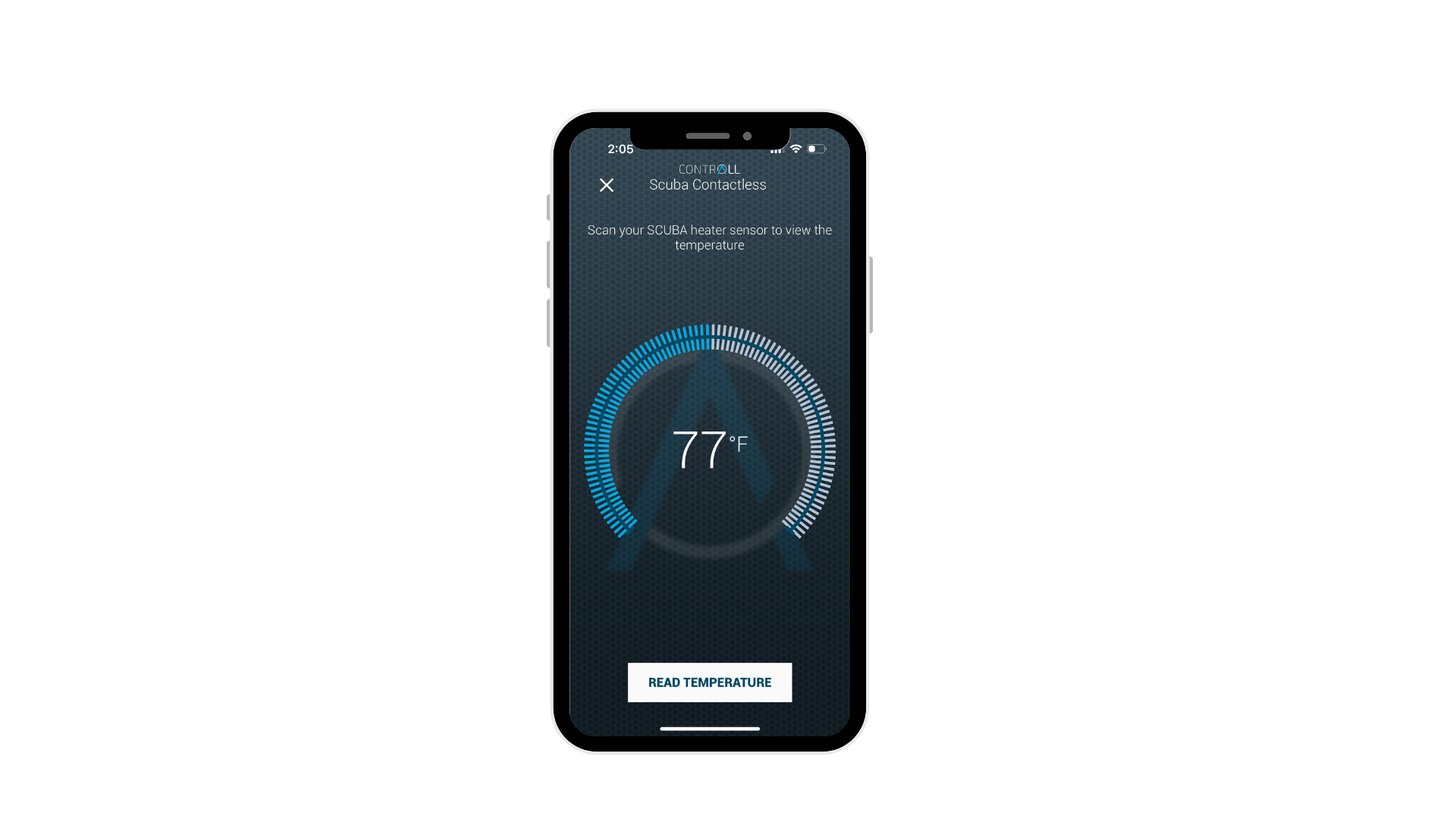 With NFC, the temperature can be changed in a number of ways: Firstly you can do it through the glass if your phone's NFC chip is placed in a certain area of the phone. But Sicce says not all phones can do this. Next, you can raise the heater slightly to the water line and hold your phone next to or tap, or if you have a waterproof phone you can even hold the phone next to the device and tap underwater! Note this is NFC, not Wi-Fi, as Wi-Fi is blocked by water.
The NFC technology is patented and will remain unique to Sicce equipment, and as you would expect they offer an incredible five-year warranty and even an energy-saving mode, once the water has reached the desired temperature. Out of the box, the heater is factory set to 25C/77F, and although you would expect this new technology to demand a premium, guide pricing is expected to be from $39.99-$59.99. That's worth it for the warranty alone.
Sicce's first-ever aquarium product was a heater called the RT, which they made in 1974. It's fitting that on its 50th anniversary, the family-owned and operated company launched another heater that brings innovation, new technology, and a whole world of possibilities to the aquarium market.