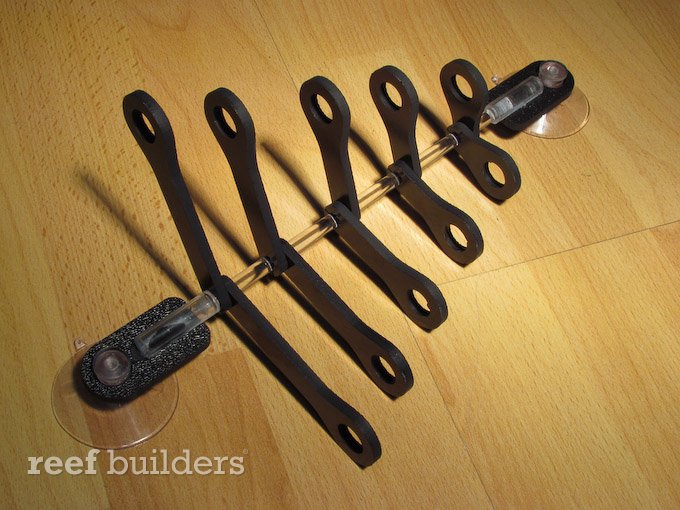 The Frag Plug Tree from Thrive Aquatics is an ingenious way to elegantly add more real estate for frags in an existing aquarium. Whereas most frag mounts we've seen to date including the Eshopps Frag Cave and Frag-a-rack are mounted horizontally, the vertically mounted coral Frag Plug Tree can securely hold frags in collectoritis tanks where coral space is in short supply.
Not to be confused with the Coral Restoration Foundation's coral tree nurseries, the Thrive Aquatics Frag Plug Tree is actually for your home aquarium. Usually the only thing that makes us want to frag coral is a nice imagined dotted line where a frag can be taken without affecting the look of the colony. However, with the unique Frag Plug Tree in hand we're definitely going to pencil in some fragging time to populate this coral frag hotel on the far end of the SPS reef tank.
Although it'd be nice if Thrive Aquatics had made the Frag Plug Tree with magnet mounts instead of suction cups, it's even nicer that this thing only costs $20 so just clean your glass before applying the suction cups and you should be good. If magnets are a deal-breaker you can always add them yourself. Stay tuned for pictures of how the Frag Plug Tree looks in action.