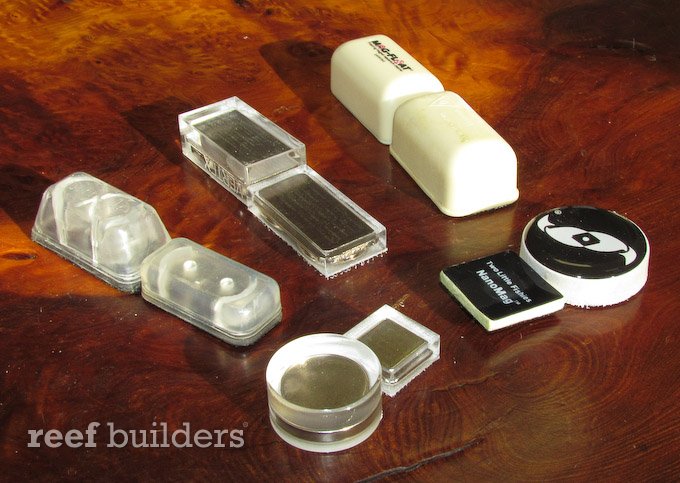 The Vertex Cleaner-Mag Simplex and Duplex were first spotted at MACNA in Des Moines where we got a good look at them, on the shelf. Now that the production Cleaner-Mag Simplex and Duplex have been released and priced at $9.99 and $14.99 respectively, we've had a chance to unbox them from their pretty wrappers and tested head-to-head to several other popular nano algae magnets.
The first thing that'll strike you when handling and looking at the Vertex Cleaner-Mag Simplex and Duplex is how beautiful they are. Stainless steel and neodymium encased in clear acrylic resin makes the vertex Cleaner-Mags one of the few nano algae magnets that you'll want to actually keep in view on your nano reef aquarium.
Other than that, both the Simplex and Duplex Cleaner Mag have felt coating for the external magnet and the same durable scrubby stuff on the internal magnet as most all the other nano algae magnet scrapers. As far as strength goes, the Cleaner-Mag Simplex is on par with the Two LIttle Fishes NanoMag whereas the Cleaner Mag Duplex is about the same strength as the larger size fo the Nimble Super magnet cleaner.
Making a functional nano aquarium algae cleaner magnet is not rocket science, but the Vertex Aquaristik Cleaner-Mag Simplex and Duplex deliver a little extra style which is becoming increasingly important in chic little nano reef aquariums.