See the end of this post for AquaIllumination's reply to our request for more information about the AI Vega Color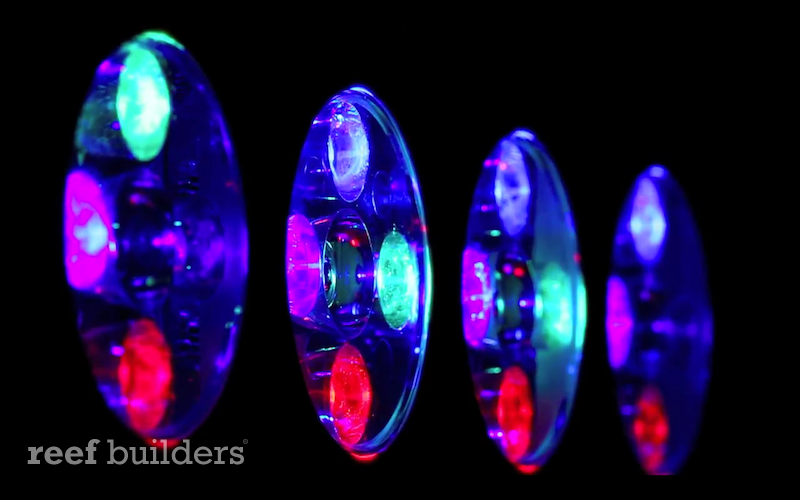 Hold on to your polyps folks because the full spectrum AI Vega Color is ready to set some benchmarks. Why have only three colors of LEDs when you could have eight? And why stop at having separate color channels when you could just control every single LED individually? Our corals probably won't grow any faster from all that added spectrum and LEDs dancing like a string of colored Christmas lights but holy crap is it cool!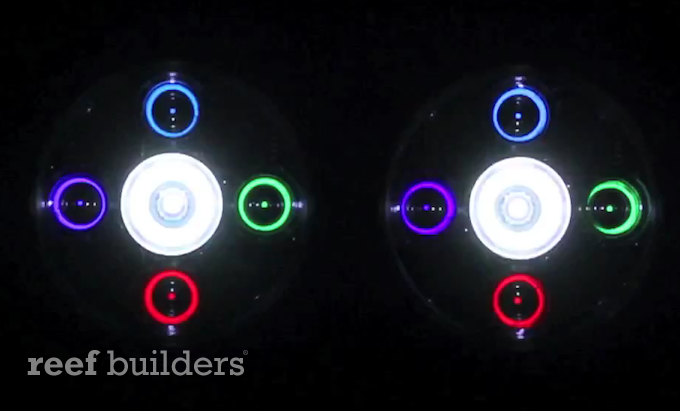 A just leaked demo video shows the AI Vega Color flexing 20 channels of control, basically each LED is tunable and there are no fewer than eight distinct shades of LED including cool white, blue, royal blue, very deep blue (probably like an indigo), green, red and far red and of course it ain't ballin' without a little bit of UV sprinkled in.
So far the video on the AI Vega Color is all we've got to go on in terms of functionality. We'd expect the AI Vega Color to come in at least $100 more than the $500 AI Vega since the Color uses so many exotic LED colors, not to mention the extra hardware and programming required to deliver 20 channels of control. Since Aqua Illumination will be exhibiting at InterZoo 2012 in a couple weeks we'll be sure to ask them about this new colorific version of the AI Vega in person.
Update: We reached out to AquaIllumination for an official comment on the AI Vega Color and they had this to say:
"We're excited to hear the feedback regarding the release version of the AI Vega, but didn't intend for this pre-production cut to be for public viewing. We intended to keep it internal until the official release which will be in the coming weeks, but that clearly didn't work. We will fill RB in with final specs and pricing as we get closer to the launch, and debut the other products we have in the pipeline."