The Razor LED from MaxSpect is an impossibly thin LED light fixture with brand name LEDs, some degree of controllability and a specially designed passive cooling heatsink which helps the Razor LED maintain its figure. Details of the MaxSpect Razor LED are scant since it won't be officially unveiled until InterZoo 2012, but we've got enough to go on about the Razor LED to make it one not-to-be-missed LED light at the big show next week in Germany.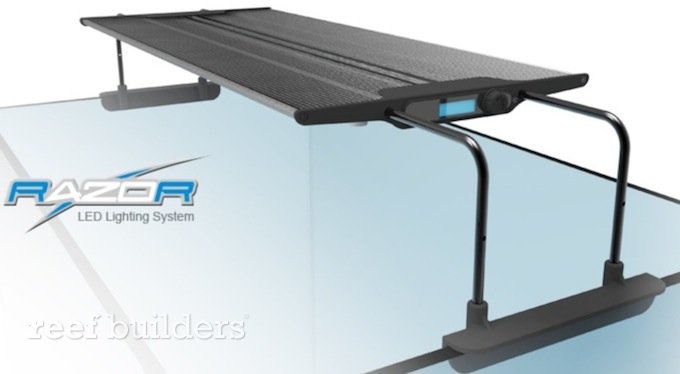 The Razor LED is a 150 watt passively cooled light, not a 150 watt equivalent, but 150 watts of top shelf LED light proper with several shades of blue and white and a few colors in between with a built in timer and a couple channels of color control. Now are you ready for the estimated price? You might want to sit down for this, but MaxSpect is shooting for the 150 watt Razor LED to cost only $450!
The Razor LED won't have individually replaceable LEDs like the Mazarra but each module will be user serviceable, and the details of the lenses are also unknown. The MaxSpect Razor LED will come in two models, a Razor M10,000 and a Razor M16,000 both named after the approximate color temperature of all LED colors at full brightness. We'll try to get more details on specs, size and LED colors so stay tuned for more information on MaxSpect's originally designed Razor LED aquarium light.