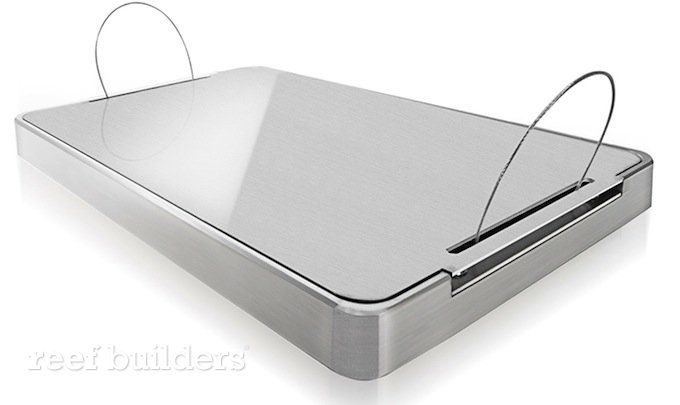 The E-Lite 3 from Elos is the third generation of LED lights from the famed Italian aquarium company. Looking as delicious as ever, the Elos E-lilte 3 features interchangeable tops for easy color matching with your room or aquarium decor and better yet, user replaceable LEDs. Elos has made the E-Lite 3 so accessible that you could even change out the fan if you wanted to. 
The Elos E-Lite 3 follows up on other InterZoo releases like the E-Lite XP and the E-Lite Color which we saw in 2010. Whereas those LED lights from Elos were an incremental upgrade to the classic Elos E-Lite, the E-lite 3 is a big change from the philosophy that Elos has had with previous products, allowing the E-Lite 3 to become as nimble as other LED lights on the aquarium market, even while retaining a healthy lead in the style department.
Stay tuned for more details on the Elos E-Lite 3 LED light as we get them.