Tunze LED are here with a very different form factor and definitely straying from the pack. Tunze's LEDs will come in three colors, the 8810 LED Marine with white and blue, the 8820 Tunze LED white and the 8830 Tunze LED blue. Each of Tunze's LED strips has 62 high efficiency LEDs for a total of 14 watts per strip. 14 watts for each of Tunze's LED strips sounds like an underwhelming amount but these light can be placed very close to the tank, making the most of the up to 130 lumens/watt for the whites LEDs.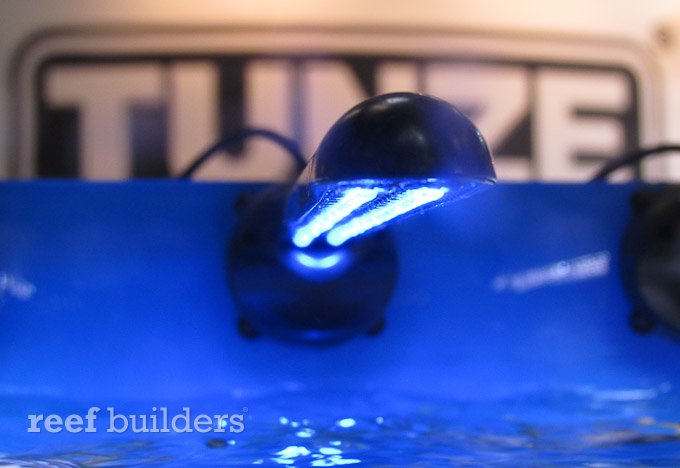 One of the most unique features of the waterproof Tunze LED is not so much that they can be placed right up to the water surface or even submerged, but that they are affixed with magnet mounts which orient the Tunze LED parallel or at a right angle to the aquarium glass. Each Tunze LED actually has a built in two channels of LEDs which will be independently controllable with a forthcoming Tunze multicontroller.
The Tunze LED Marine with blue and whites will cost $196.34, the Tunze LED white will cost $209.97 and the Tunze LED blue will cost $183.92. That neodymium magnet mount adds some susbstantial cost to the total price of Tunze LED but take it from us, this kind of orientation will make for some very unique display opportunities. Availability of the Tunze LED strips will be announced later this summer.