The captive bred annularis angelfish that were teased by Bali Aquarich back in May have already arrived in America and in decent numbers too. Marinelife dealers in L.A. let us know that Pacific Aqua Farms (PAF) got in some real nice and tiny baby captive bred annularis angelfish last week. Following up with PAF owner Dave Palmer we learned that Bali Aquarich has already begun to ship out their home-made Pomacanthus annularis angelfish.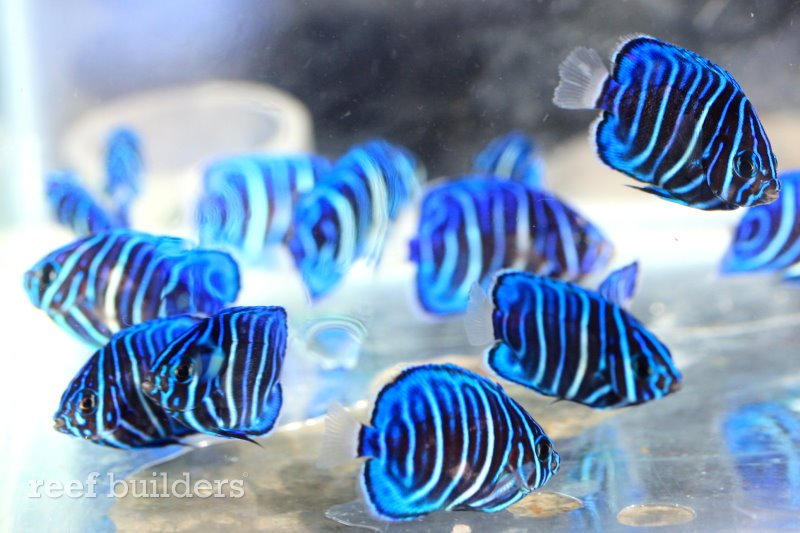 A good number of the captive bred annularis angelfish from Bali Aquarich have gone on to Sustainable Aquatics where most of them will be grown out some more and further conditioned for life in a home aquarium. Whereas before we were only able to report on this story with videos of the groundbreaking commercial production of captive bred annularis angelfish, Bali Aquarich has shared these gorgeous pictures of the tee-ninecy Pomacanthus annularis. We can now see what they looked like at 15 days, 36 days, and their current size around two months old.
Providing the captive bred annularis angelfish to the marine aquarium hobby is yet another feather in the cap for Bali Aquarich who already brought us captive bred pinnatus batfish, picasso clarki clowns, picasso sebae clowns and this super picasso clownfish. We suppose it won't be long before Bali Aquarich  commercializes the captive breeding of some other classic aquarium fish, our bets are on emperor angelfish and some wacky looking maroon clownfish coming next.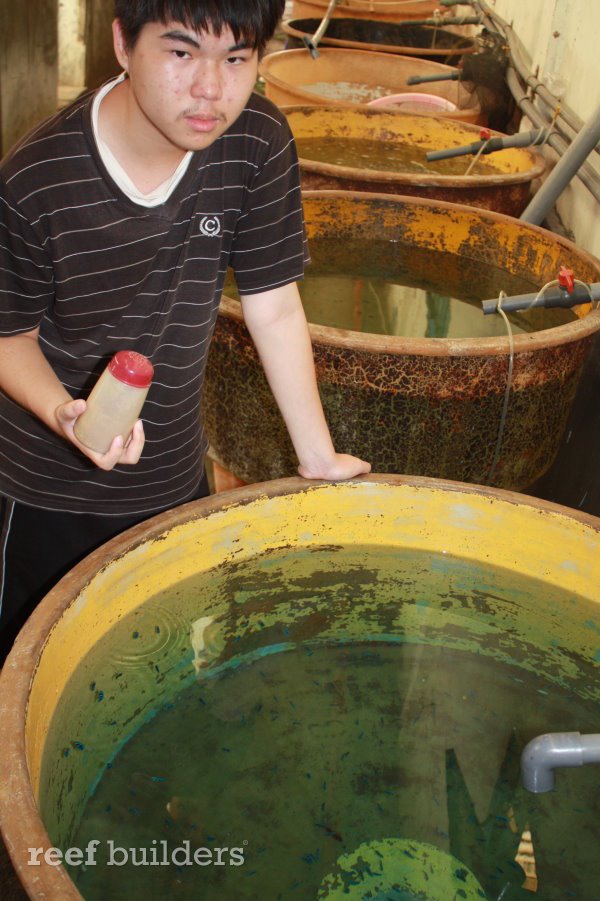 A batch of captive bred juvenile annularis angelfish, large enough to eat pelleted food at this size