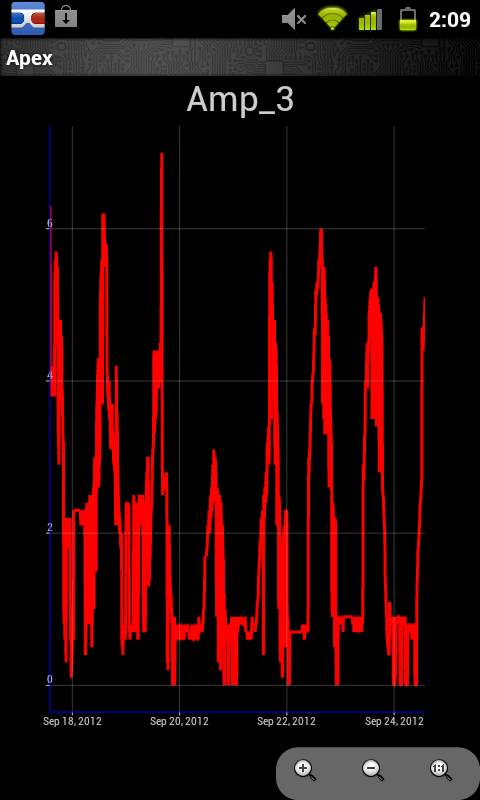 The Apex Android application is Neptune System's first sanctioned mobile device application that operates outside of Apple's iOS software. Neptune Systems developed an iOS app for their Apex controller back in March, but had at that point no plans of releasing an app for android based devices. There once was a third party Android app available for the Neptune Apex for a while, but that specific app has unfortunately never been updated since. Luckily for android users however Apex is finally giving the android community some love with their new Apex Android app. The app is currently still in beta, and not yet available on Neptune's website but we took the software for a spin and this is what we found.
The Android app for the Apex controller seems to be quite easy install. Enter the username and password of your controller, your IP address (which can easily  be found on the controller itself) and you're all set. The Apex Android app offers basic temperature, pH, ORP and Amperage feedback, shows the history of your outlets, and can be used to control your outlets as well. The Android app from Neptune System  is currently still in beta stage so we weren't able to use the outlet control option, but we're sure that is something Neptune will fix for their official release.
The temperature, pH, ORP and Amperage feedback shows a graph of the last several days (depending on your settings) and offers some neat features like the ability to email the graph to anyone including yourself, along with the ability to print the graphs directly from your phone. The history function shows time and specific dates your outlets were turned on and off which is nifty feature if you suspect your light didn't turn off for the night, or if you wanted to see how often your heater or chiller is used. All and all we feel like the Apex Android application looks and feels a lot like the Apex  iOS application, so current and future iPhone and iPad users will ultimately feel comfortable in the Android version too.
[nggallery id=725]