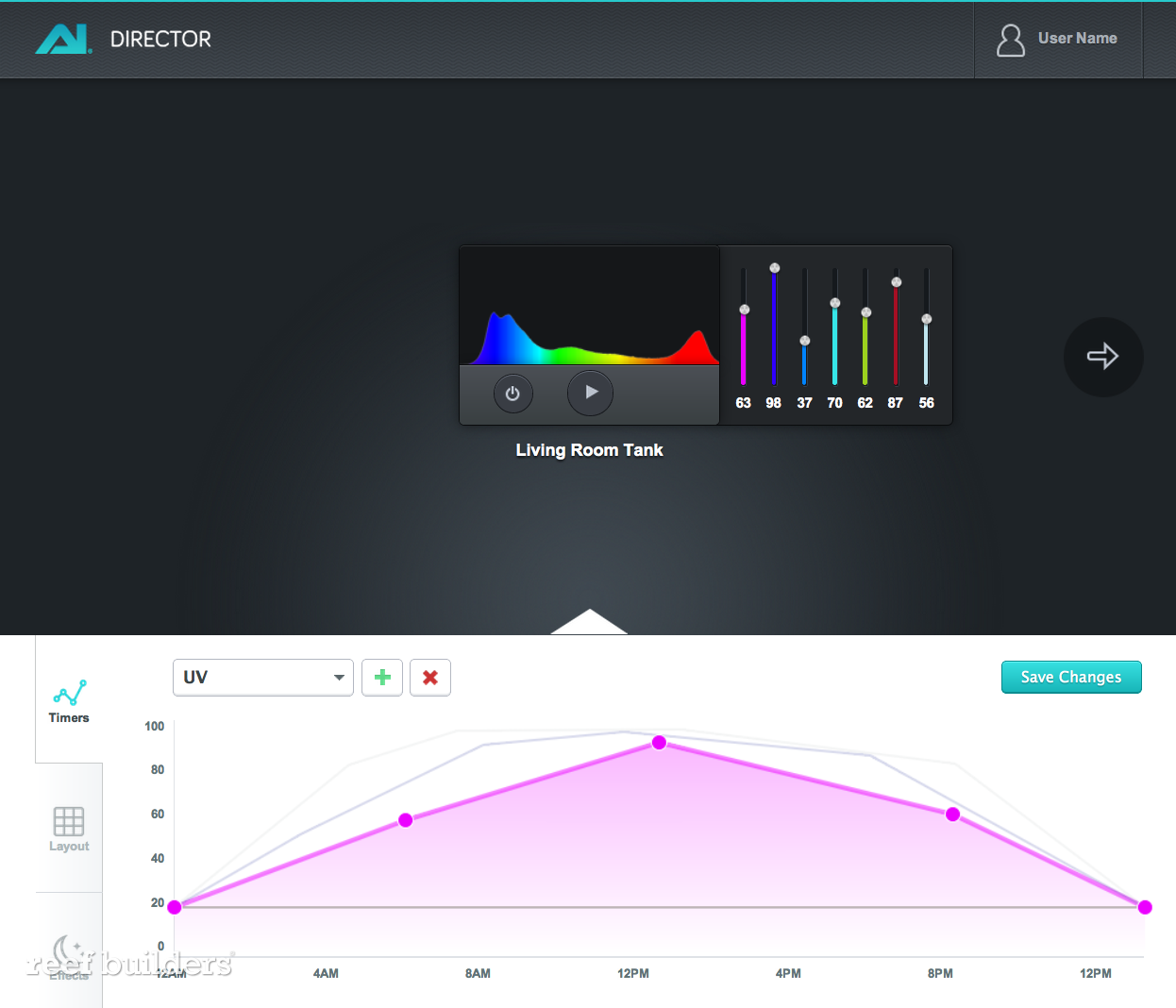 While at MACNA we dropped by the AquaIllumination booth for a little one on one session with the AI Director. Like many other controlling services, AquaIllumination has made the AI Director agnostic of hardware or software by building a web-accessible cloud-based controller so you can hop online with any device and get clicky with your lights.
When we sat down to the iMac running the AI Director our first impression of the software is how easy it is on the eyes, and how intuitive it is to navigate. Clearly labelled tabs and large navigation arrows offer manual-free operation for the simplest programming experience. We couldn't help but notice how graphical the AI Director is compared to what we have experienced before with so many timing, intensity and color functions being easily accessible through drags and drops. 
No doubt the easy-on-the-eyes AI DIrector was designed for our increasingly touch-screened world and should hopefully work pretty well with smartphones and tablets. The AI Director will be a free service to use although you will need a forthcoming box or dongle to plug into your computer to get your lights talking to the interwebz. The new AI Controller does a great job of cutting through complex programming features of the AI Vega but we can't help but think that the AI Director will be even easier to use with on-the-fly spectral output and even simpler grouping of AI Nanos, Sols and Vegas. Availability of the software and hardware dongle is still to be determined but we are very excited about what we saw so it can't come soon enough.